Ben Lerwill and Daniel Neilsen give their verdict on some of the newest outdoor gear to hit the shelves.
Danner Mountain 600
Danner is an American company that has been making boots since 1932 – it started off handcrafting boots for loggers but has long since made hiking boots too. This experience shows. The first thing you note taking the Mountain 600 out of the box is the weight. These are exceptionally light for a full leather walking boot, in large part achieved by a fusing of modern technologies. The midsole is very cushioned and offers a comfortable roll. This is combined with a 'Megagrip' Vibram outsole that I've noticed performs almost as well on wet, muddy ground as on hard, dry rock – impressive. There are several choices of upper on the Mountain 600, including suede, but I went for the durable full-grain leather option. There is a waterproof lining on the boot, but it's very breathable. Very comfortable and very light.
Verdict: These are incredibly lightweight boots and very durable. They should last a long time. They're on the upper end cost-wise, but worth it in my opinion (Daniel Neilson).
Lowe Alpine Aeon 27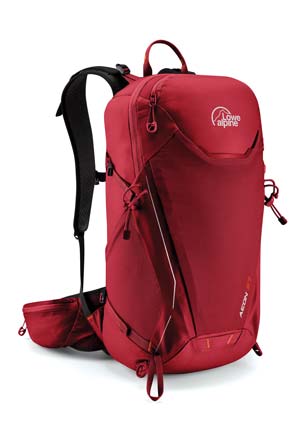 This brand new backpack from Lowe Alpine, one of the world's most experienced rucksack makers, is designed as a versatile option, suited to different activities. Having used it for hiking, mountain biking and general travel so far, I can vouch for its adaptability. I loved the three large mesh stash pockets and the hip belt pockets. Mostly, however, the comfort is fantastic. The back-system contours around the back, whether you're walking or mountain biking, and it's easy to adjust the length too. There's also an option for a top lip opening.
Verdict: A very versatile pack and supremely comfortable, even with heavy loads (Daniel Neilson).
Patagonia Fair Trade Better Sweater Jacket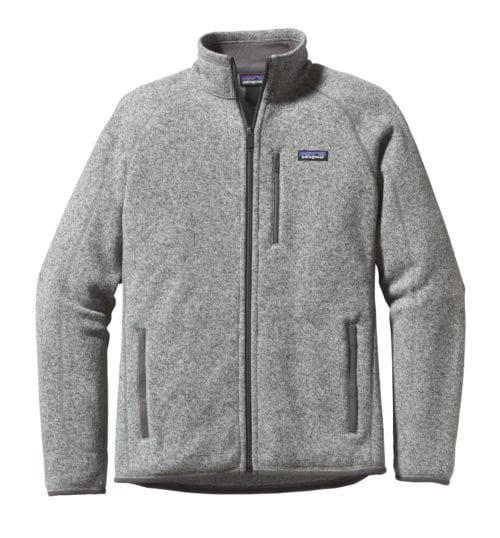 Patagonia are now the largest apparel manufacturer making products in Fair Trade Certified sewing factories, and this autumn they've expanded their Fair Trade range to over 300 styles – or more than a quarter of their entire product line. This classy zipped fleece is among them. My concern was that it might somehow lack the cut and finesse of other Patagonia products, but the fit is well contoured, the quality is very high and the warmth it provides is more than adequate. It has three zipped pockets and comes in men's and women's styles.
Verdict: A good-looking full-zip fleece that feels durable and well made – and with a Fair Trade label to boot (Ben Lerwill).
Tern Link C8 Folding Bike
It's little wonder that folding bikes are so popular in today's world. The idea of two-wheeled transport that can be popped into a boot or tucked under a desk is a mighty appealing one. The priciest models, however, are safely in the four-figure sum category. The Tern Link C8 goes for around half that but has been built with quality in mind, so I was intrigued.
First up: the fold. It took a bit of practice, but I soon had the procedure down to 20 seconds or so. The folded bike is still relatively bulky, weighing 12.8 kg, but it's been very cleverly designed and is compact enough to be practical on a train or in-hostel. The ride, meanwhile, is extremely impressive – smooth, comfortable and easy to handle, with eight (!) gears and 20" wheels. It even deals well with hills.
Verdict: A great option at an entry-level price, offering a fast fold, nifty technology and a versatile ride. What's more, it looks good too (Ben Lerwill).