Welcome to our look back and recap of the major events of our year. And what a year it has been! This year we have invested in beautiful buildings, encouraged fun family adventures, and celebrated creative endeavours. And we also welcomed a new
CEO, James Blake
, after saying farewell to Caroline White.
Most importantly, with renewed vigour for our purpose, we focussed our efforts on transforming young lives forever. And we're making a real and significant impact. As a charity, every penny we make is used to improve access to travel and adventure for all young people. Thank you for being part of a special movement that's really taking young people places.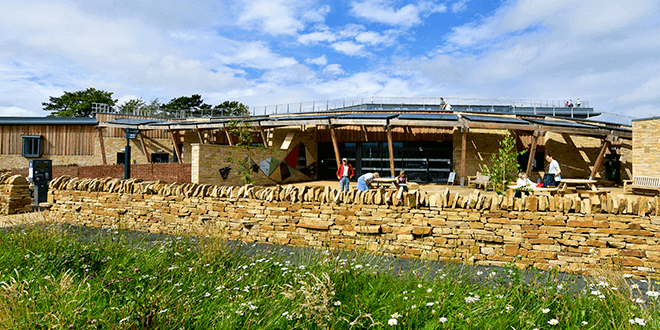 Investing in the network
Thanks to our supporters, spring followed a busy winter of refurbishment and renovation at a number of popular spots around the network: YHA Keswick, YHA Tanners Hatch, YHA London Thameside, YHA Liverpool and YHA St Davids. In September, the first guests stepped foot in our brand new landmark hostel and gateway to Northumberland National Park, YHA The Sill at Hadrian's Wall.
The next hostels to receive some much-needed TLC in 2018 will be YHA Swanage, YHA Perranporth and YHA Bath. All three are special locations, offering guests access to the Jurassic Coast, spectacular Cornwall and a World Heritage Site respectively.
You can find out more and support each project on the links below:
– YHA Swanage
– YHA Perranporth
– YHA Bath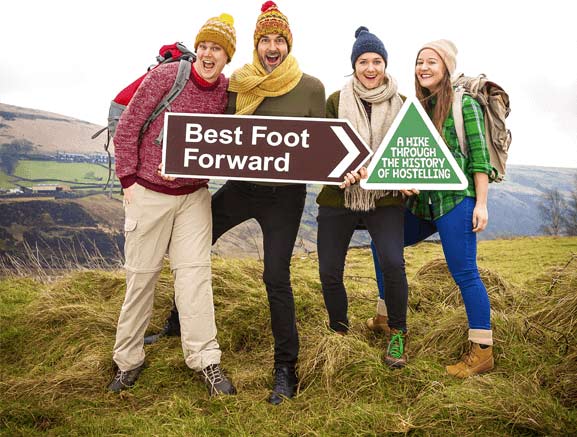 Artists on tour
From line drawings in the lounge to drama in the dining room, we've loved the creative buzz about the network this year. In March, it was curtain up for touring theatre company, Mikron, who delighted crowds with their history of hostelling: Best Foot Forward.
Later, Handlebards – two troupes of pedal-powered performers – played out our summer season with Shakespeare. And representing the visual arts and music, Hannah Morris and Owain Griffiths spent February to April creating marvellous murals and soundscapes in nine of our hostels.
Welcome James
The start of summer brought change at the top as we said goodbye to Caroline White after an incredible nine years at the helm. In July, James Blake joined us as our new CEO. He has already visited 50 Youth Hostels and spent time with staff, volunteers, members and guests. He'll be working with everyone in 2018 to make YHA the best it can be.
Imaginations run wild
At the height of summer, our 'Imaginations' campaign encouraged families to enjoy adventures aplenty in the country, in cities and by the sea. The Monaghan family had a whale of a time on the south coast and – thanks to 10-year-old Oliver's write-ups – we can share their recommendations with you.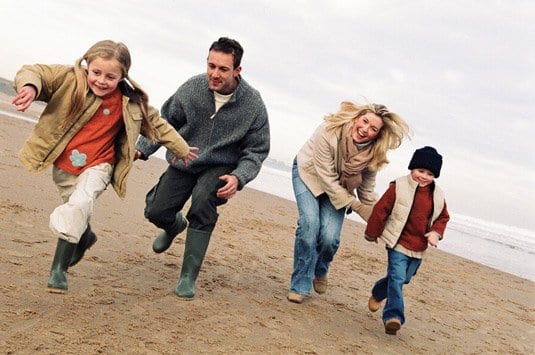 Free breaks for struggling families
Last month we launched Family Breaks, the first of our programmes to intensively support life-changing opportunities for young people coping with poverty, disability, illness, bereavement and other challenges that limit their life chances. As a result, in 2018, the first families will benefit from free breaks at YHAs all over England & Wales. But we can only offer these breaks with your help.
Please continue to support us this Christmas, and make a donation. Your gift will mean children living through the worst things in life won't have to miss out on the best.
So that's our year in a nutshell. What were your hostelling highlights of 2017? Tell us about your favourite YHA adventures; drop us a line by email and share your travel tips and recommendations.
Thank you so much for your support this year. We wish you a Merry Christmas and a Happy New Year.