First-timer Anna Melton takes to the start line for a GO TRI duathlon
"Go at your own pace", it suggested…and I did. Competing in my first ever duathlon was always going to be a challenge, but the promise of cake at the end seemed worthwhile motivation. I rocked up with a bike I'd never ridden before and a very battered pair of trainers.
My fellow competitors were all lovely and, like me, were attracted by the chance to try something different and meet new people, plus the fact it wasn't a race. And, of course, cake.
I'd only registered for the GO TRI 'Your Pace – No Race' Women's Duathlon the evening before. The event consisted of a one-mile run, followed by a four-mile bike ride and a final one mile run. It was all off-road and within Lee Valley Country Park which, for a novice cyclist, was a plus for me.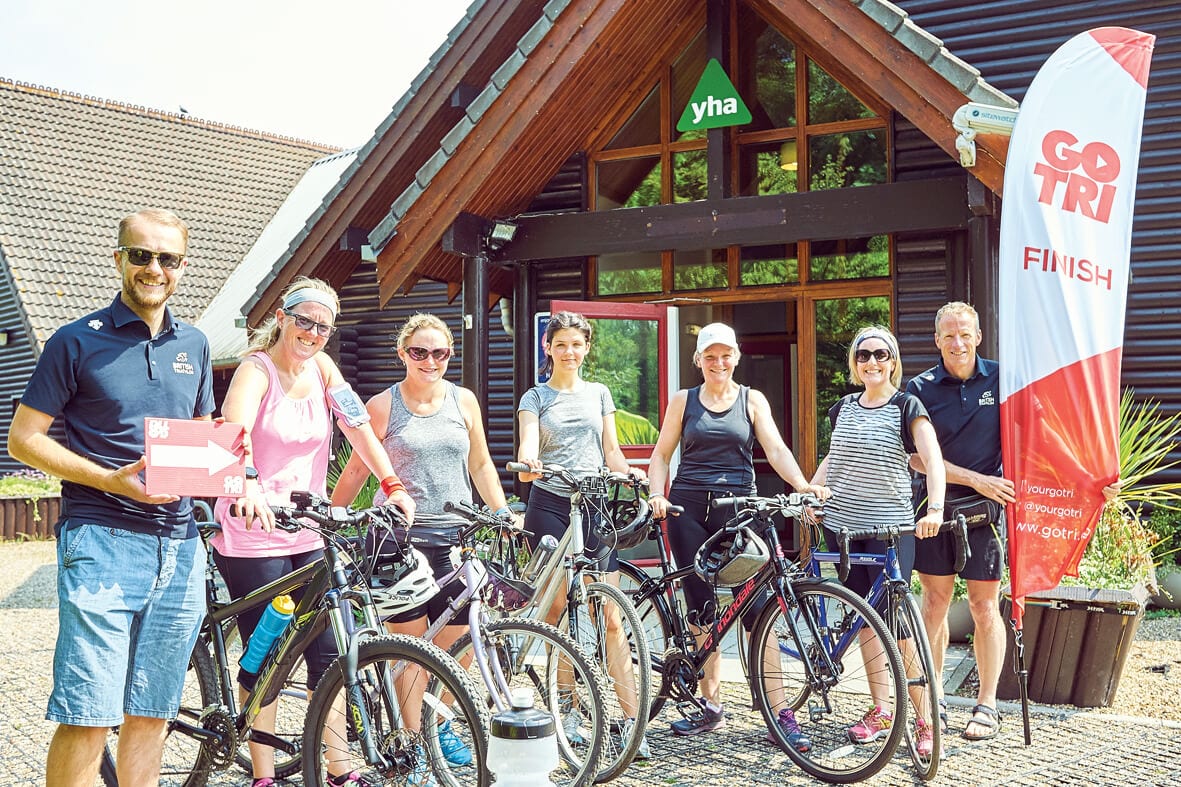 We set off at a leisurely pace from YHA London Lee Valley. I actually managed to run the whole first mile. Buoyed by my athleticism I enthusiastically jumped on my bike parked up at the hostel – then jumped right off again to check the seat hadn't been replaced by a razor blade.
I felt every single one of those four miles on the bike. The beautiful scenery passed me by as, head down, I concentrated on getting around the course. I made it back to the Youth Hostel and gratefully abandoned the bike. The final mile was tough and I really did take it at my own pace, walking and running in stages. Trees and lampposts became my markers: "When I get to the big green bushy one I can walk again," or "I'll run after the sixth lamppost".
I finished in under an hour, and more than felt I could have my cake and eat it – guilt-free too. More surprisingly, I'd enjoyed it and found myself listening intently for the answer when one of my fellow GO TRIers asked: "When's the next one?"
Upcoming events
YHA London Lee Valley: 12th September 2017 (GO TRI)
YHA Brighton: 17th September 2017 (Brighton & Hove Triathlon)
YHA Keswick: 19th Sep & 17th Oct (both GO TRI)
For booking details visit yha.org.uk/gotri