Did you know that YHA is 90 next year? Time flies when you're having fun.
This December, we will be marking our 90th anniversary of the first local meeting to investigate the possibilities of a British Youth Hostels Association in Liverpool, 12th December 1929. It will be 90 years since the setting up of a YHA Council, all the way back in 1930.
Our network is continually growing, with over 150 YHAs dotted around England and Wales. Next year, some of our most iconic hostels are celebrating big birthdays too, here's where we'll be lighting candles in 2020.
90 years
In the 1930s, the first ever youth hostel in Britain opened for trading at Pennant Hall in North Wales, just in time for Christmas 1930. It was an experimental affair that lasted just a couple of months because of contaminated water supplies.
85 years
YHA Holmbury St Mary Surrey Hills – 12th July 1935. Architect designed and purpose built, with funds from the Carnegie Trust, the building was intended to be in harmony with its chosen site, among the gently sloping hills and trees, near Dorking in Surrey.
YHA Scarborough – Easter in 1935. When the hostel was opened in 1935, it was one of the YHA's first hostels and the owner Mrs Atkinson was kept on as warden when YHA later bought the buildings.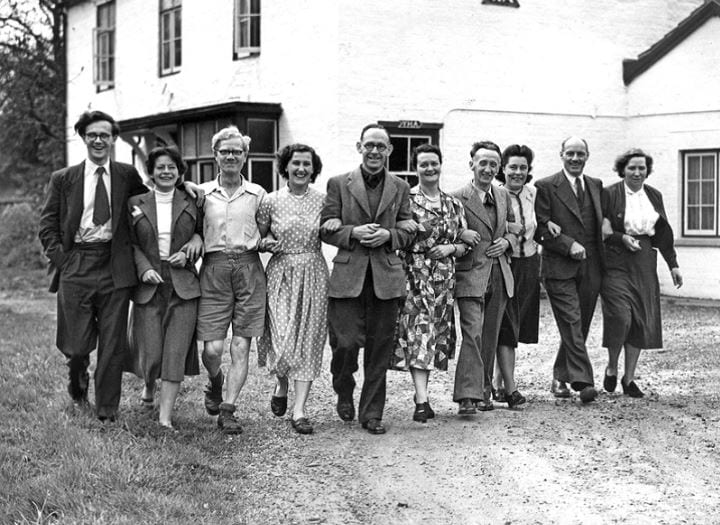 YHA Windermere – 18th April 1935. Originally intended as a private guesthouse for clergy, the present building replaced an earlier wooden building that was dramatically destroyed by fire in 1915. It's thought to be one of the first buildings in the country to be made of concrete.
75 years
YHA Cambridge – 28th March 1945. Did you know this YHA was built in the Victorian times as a town house? Since it opened as a hostel there have been four extensions due to its ever increasing popularity.
YHA Edale Activity Centre – 30th March 1945. A grand old country house, YHA Edale Activity Centre is one of the highest residences in the Peak District and has a view to match.
YHA York – 8th May 1945. A city packed with history and culture; YHA York is a perfect city destination for visitors to enjoy all year round. Di This is the third building that has had the name YHA York and was the former home of the Rowntree family. It had a multi-million pound refurbishment in 2012.
70 years
YHA Poppit Sands – Easter 1950. YHA Poppit Sands started life modestly as Sea View Cottage and has been developed over time to become one of YHA's most stunning coastal properties.
YHA Port Eynon – 1st April 1950. Situated on the most southerly point of the Gower peninsula and converted from a former lifeboat station, YHA Port Eynon offers guests a close up with the forces of nature.
65 years
YHA Buttermere – 1st September 1955. Officially opened by the Princess Royal at Whitsun 1956, this hostel was given to YHA in 1956 as a memorial to King George VI.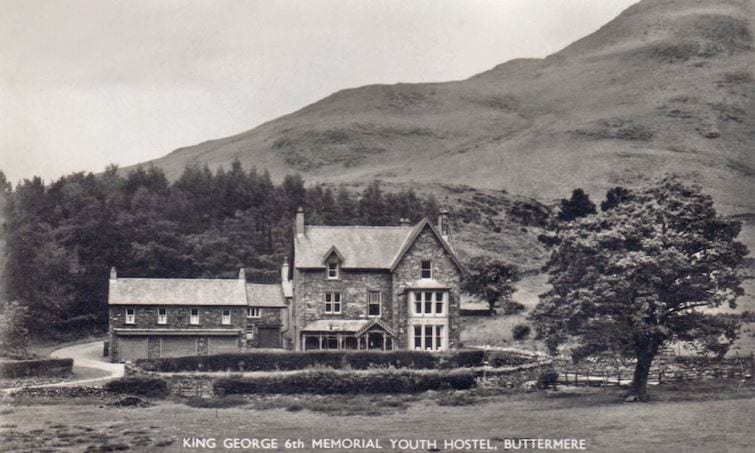 55 years
YHA Langdon Beck – May 1965. A new building was constructed in 1962 in this Area of Outstanding Natural Beauty due to the old building sadly burning down in 1958.
50 years
YHA Hathersage – March 1970. This YHA is a Gothic Victorian stone-built house with former stables to the rear which are now a part of the current hostel.
45 years
YHA Alston – August 1975. YHA Alston is the perfect accommodation option for cyclists and walkers looking to enjoy the beautiful North Pennines scenery which surrounds the hostel.
YHA Dufton – 11th November 1975. This YHA sits in the heart of Europe's first Geopark, an area of great geological interest.
YHA Sheringham – October 1976. Did you know this building was a home for babies followed by a children's home when eventually YHA took over around mid-1970s?
YHA Totland Bay – September 1975 but officially opened 27th May 1976. Set in an Area of Outstanding Natural Beauty, YHA Isle of Wight Totland is an ideal spot from which to explore the island.
YHA Youlgreave – 1st April 1975. YHA Youlgreave was Youlgrave's Co-Op and catered to much of the local population's needs, even supplying the village with electricity until 1910.
40 years
YHA Broad Haven – 27th June 1980 but officially opened on 13th June 1981. YHA Broad Haven was built in partnership with the Country side Commission (now the Pembrokeshire Coastal National Park Authority) in 1980 to be used as a YHA.
YHA Coalport – 3rd May 1980. Did you know that 'Coalport' is named after the coal that was transferred from canal to river vessels? This factory was converted to a Youth Hostel in 1997, retaining some of its original features including decorative flooring.
YHA Osmotherley – 1st July 1980 but officially opened on 13th September 1980. A converted linen mill located in idyllic countryside, YHA Osmotherley is great for those wishing to explore the North Yorkshire Moors.
30 years
YHA London Oxford Street – 1990. YHA Oxford Street is a modern backpackers hostel offering comfortable, yet cheap, accommodation in London's West End.
25 years
YHA Manchester – 23rd June 1995. Just a gentle walk from the city centre, YHA Manchester is a purpose-built hostel, ideal for travellers looking to explore the city's vibrant nightlife.
YHA Newport– 1st July 1995 but officially opened on 15th November. Did you know there were two temporary YHA Newport hostels prior to this oneopening in 1995?
20 years
YHA Leominster – October 2000 but officially opened 11th April 2001. Come and stay to embrace the history of the area. YHA Leominster is situated in the Marches, the disputed borderlands between Wales and England, fought over for centuries.
YHA Alstonefield – 1st September 2000. Perfect for families and groups keen to get away to the countryside, YHA Alstonefield is situated in a lovely Peak District village surrounded by rolling hills.
5 years
YHA Cardiff Central – 6th March 2015. If award-winning, Cardiff city centre accommodation is what you're looking for, YHA Cardiff Central is a top option for you. Bought as a former hotel by YHA in 2015, YHA Cardiff Central is YHA's only 5 star hostel.
We've done so much in the last 90 years and we're planning to do so much more. Find out about our plans in the YHA Strategy 2020 here.