It's the second event in our Virtual Adventurer challenge series. And this time, we take on the spectacular Pembrokeshire Coast Path.
There's nothing like the feeling of conquering a physical feat. Join in this February and race your way along the whole or part of the route – from wherever you are in the world.
Proceeds from the event will support YHA's vital work improving physical and mental health, wellbeing, and life skills.
1. Sign up
It costs just £15 to participate.
2. Choose your distance
Pledge to travel 50km, 100km or 300km. You can walk, run, cycle or do a mixture of all three.
3. Complete your kms
From 1st – 28th February, clock up your kilometres at home, on holiday – wherever.
We've partnered with Ultra Britain, a platform that maps participants' virtual activity to a real-world route. We've chosen the picturesque Pembrokeshire Coast Path. The National Trail runs 299km along one of Britain's most stunning stretches of coastline, from St Dogmaels to Amroth. We have six wonderful hostels within the spectacular 240 square miles of the National Park. You can choose to complete 300km or opt for shorter sections of 50km or 100km.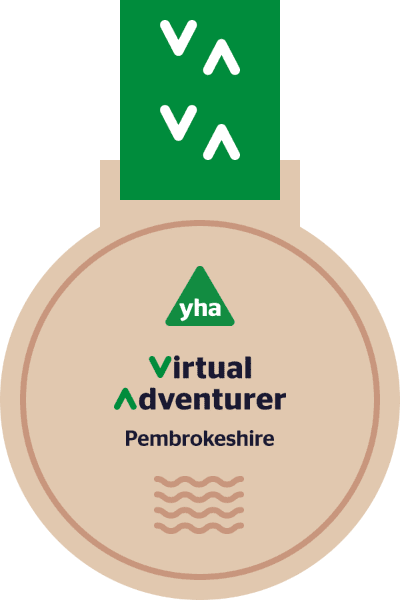 The challenge ends on 28th February 2022.
Complete the event and you'll receive a special medal to celebrate your achievement.
Log your kms manually or link to your Strava account, and virtual you will move along the map. To add a little healthy competition, a running totaliser will show where you are on the leader board too. How high up the rankings can you climb?
Once you've entered, we'll invite you to set up a JustGiving page and fundraise for YHA.
There's no obligation to. You can simply complete the challenge if you wish to. However, raise £50 and you'll be entered into a prize draw to win a FREE two-night YHA stay in the Pembrokeshire National Park  (terms and conditions apply).
With every pound raised you'll help us improve health, wellbeing and life skills. Together we'll continue connecting people to the outdoors, nature, culture and heritage. Thank you.