Fancy a challenge? Walk, run or cycle the William Wordsworth Way, virtually, with our YHA Virtual Adventurer Challenge.
There's nothing like the feeling of conquering a physical feat. And we have a brand-new event for September to complete.
Join in and race your way around our Lake District trail – from wherever you are in the world. Proceeds from the event will support YHA's vital work improving physical and mental health, wellbeing, and life skills.
1. Sign up
It costs just £15 to participate.
2. Choose your distance
Pledge to travel 50km, 100km or 270km. You can walk, run, cycle or do a mixture of all three.
3. Complete your kms
From 1st – 30th September, clock up your kilometres at home, on holiday – wherever.
We've partnered with Ultra Britain, a platform that maps participants' virtual activity to a real-world route.
We've chosen the William Wordsworth Way. At just over 270km, the route passes more than 80 sites associated with the poet and no less than 16 YHA hostels. You can choose to complete all 270km or opt for the shorter sections of 50km or 100km.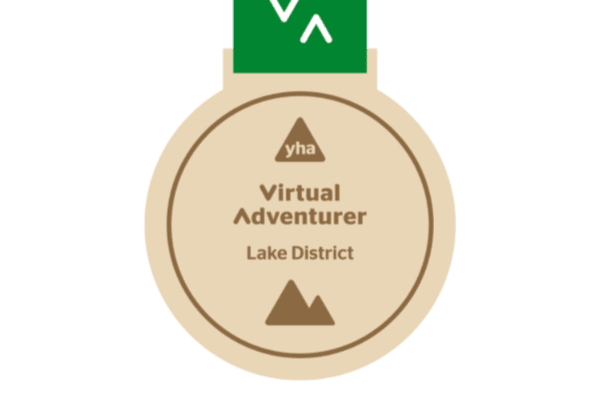 The challenge ends on 30th September.
Complete the event and you'll receive a special medal to celebrate your achievement.
We know some of our supporters enjoy a healthy dose of competition with their challenges. So, to add another dimension, the event webpage – hosted by our event partners Ultra Britain – will sport a leader board. How high up the rankings can you climb?