Young people from a West Yorkshire special educational needs school conquer Snowdon.
With time constraints, budget restrictions and lack of expertise, many schools across the UK never take their young people out to appreciate the glories of our countryside. At one school in Huddersfield this is far from the case. Southgate School prides itself on educating young people from the area who have needs that can't be catered for in mainstream schools. As a core part of their approach to preparing young people for adult life, Southgate School has an outdoor adventure programme at the heart of its curriculum. Combining regular, challenging, multi-day expeditions with school based activities, Southgate run a comprehensive Duke of Edinburgh's Award programme, a Forest School and, most recently, a cycling course.
Our Outdoor Adventure programme is a great way for Southgate youngsters to develop self-belief, improve team-work skills and give an awareness of the world around them. Not content with local adventures, we decided to take on a huge challenge: Snowdon!
In 2016, Southgate became the first additional needs school in Kirklees to climb Mount Snowdon (1,085). This is the highest mountain in Wales and one of the National Three Peaks of Great Britain. So great was the impact of this achievement on the young people, we have repeated this success every year as part of a 3-day residential programme.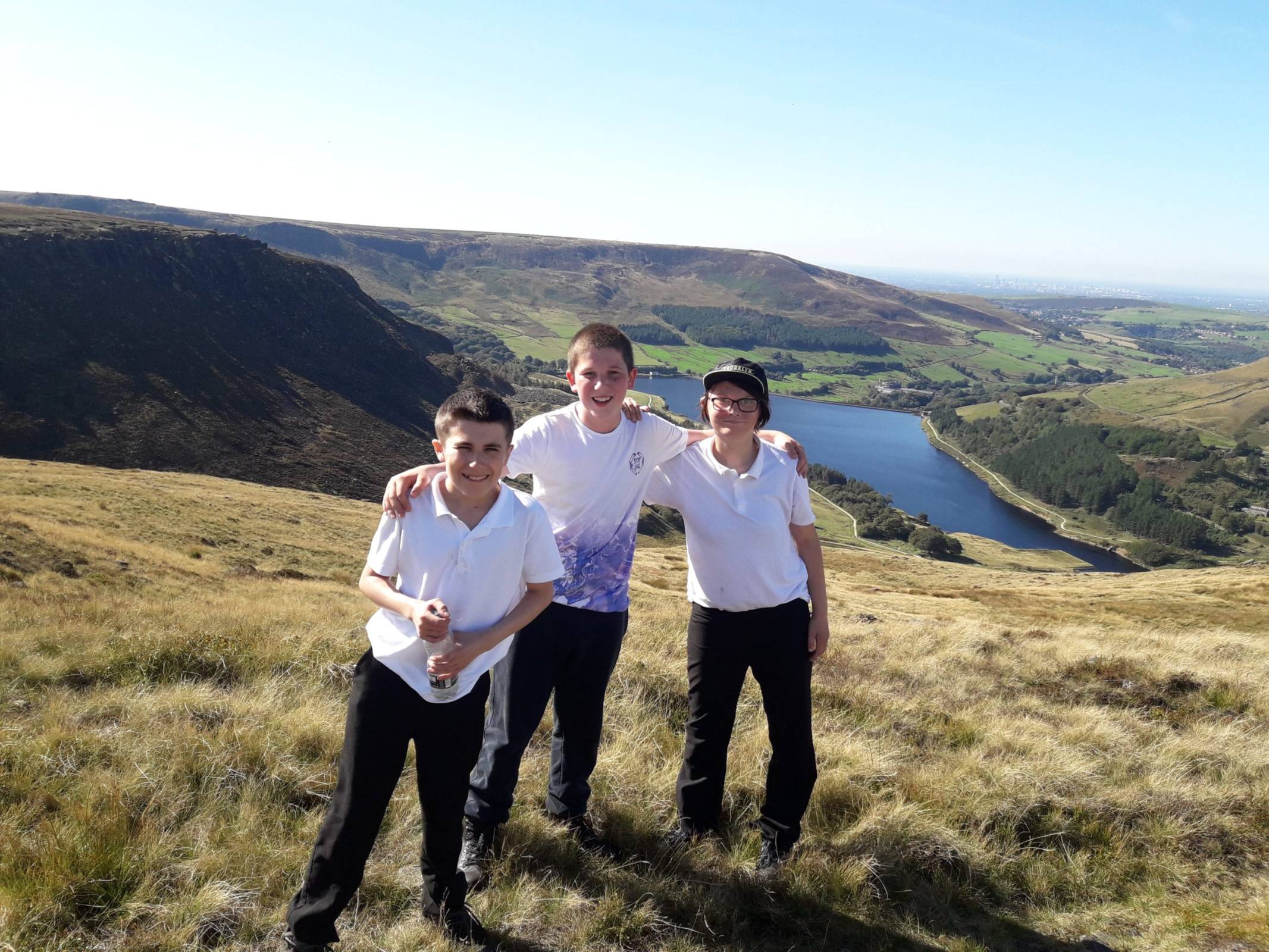 This September six, pupils began their training for our fourth Snowdon Expedition. In preparation, the young people undertook four challenging day walks in rugged open moorland on Marsden Moor, in the Wessenden Valley and around Dove Stones Reservoir. Very early on, it was quite clear from the day walks that this was going to be a strong group with high fitness levels. Even though they were carrying full rucksacks, we had trouble getting them to slow down! As well as getting the young people used to carrying their full rucksacks, the day walks contributed massively to fitness levels, team building and risk awareness.
Then came the expedition: We set off from school on the Wednesday morning in our new luminescent green softshell jackets! While some might have commented on how it made them look like Telly Tubbies, the colour stands out from the crowd and is great for spotting our pupils out on the hill.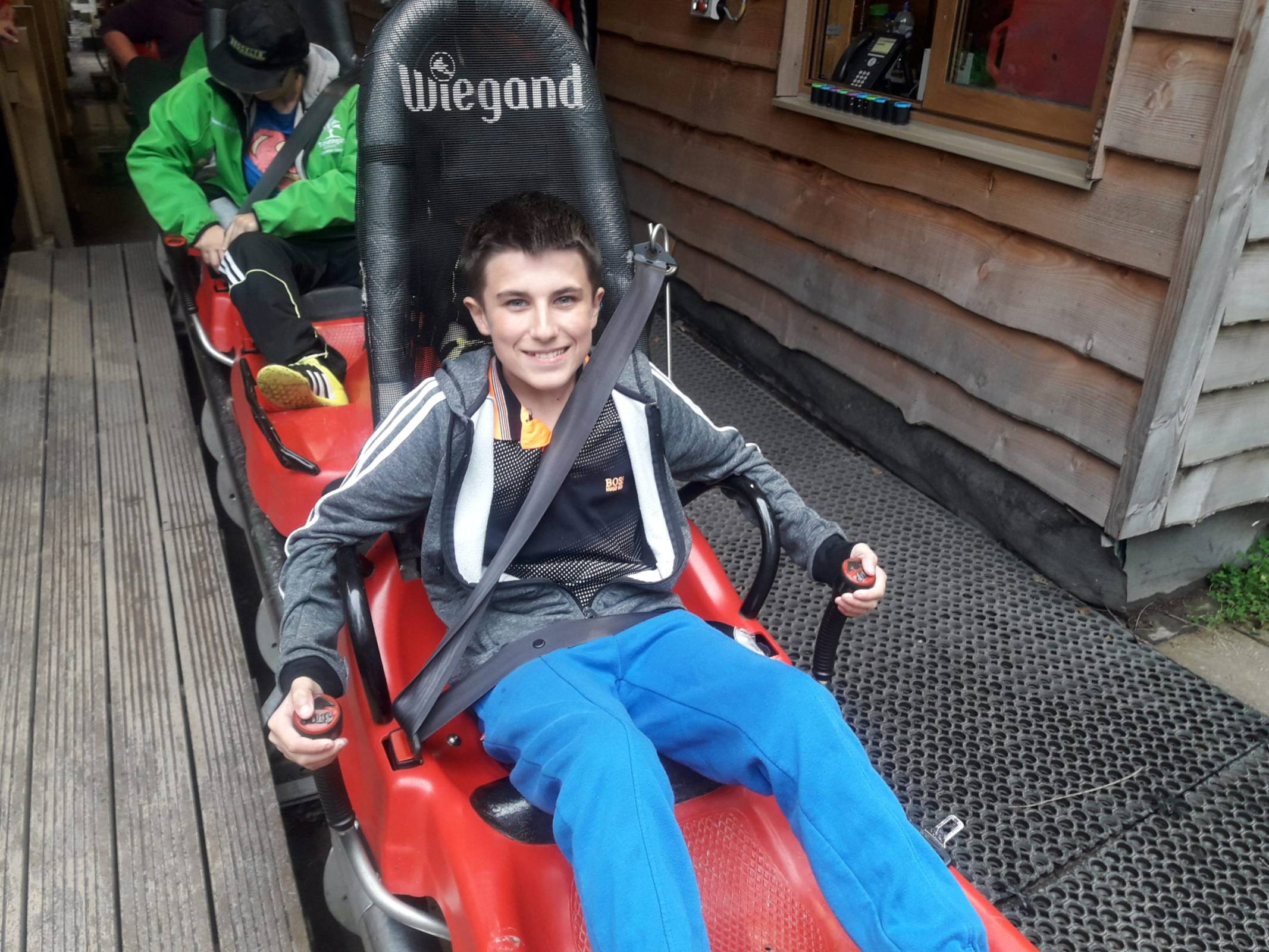 After a long journey, we arrived in Betysi-Coyed where we were booked on to Zip World and the UK's only forest roller-coaster! This was great fun and a fantastic way to start the expedition. This was a very educational visit (honest!) – we learned how to calculate distance, speed, time travelled and height gained! All vital life skills.
After a great start to our adventures, we checked in at our accommodation at Pen-y-Pass YHA. Youth hostels offer a safe base for any school group, with pupils having their own en-suite rooms. YHA also provided all our meals, meaning we didn't have to worry about cooking for our pupils after a long day on the hill.
After a lovely tea at the hostel, we headed out for an acclimatisation walk up the Miners' Track, a great opportunity to see where we would be heading the following day!
The next morning, it was time for the real thing. After a full English breakfast at the YHA, we set off back up the Miners' Track to ascend Mount Snowdon. The weather was particularly challenging with strong winds and lots of rain. The badly eroded path and recent muddy landslides made the ascent even more challenging than in previous years.
On some of the scrambling parts, it was hard to see where the actual path was due to the erosion. This goes to show that climbing Snowdon is no walk in the park! Because the pupils had all the correct gear and had undertaken days of training, we knew they were up for the challenge. That said, we would, of course, have turned back at any time if we had thought it wasn't safe to carry on.
Just as during the practise walks, the group were walking incredibly fast. We had to slow them down at many points. They did slow down on the parts where they had to use their hands to climb up some of the trickier bits of the well eroded footpaths. We stopped to check on feet and for a quick lunch.
After losing a couple of rucksack covers in the wind, we made it to the top of Mount Snowdon (1,085m) at 1:00pm, with our school flag flown proudly on a windswept summit!
We were able to take in new views and descent down the Llanberis Path. The only way we could get our pupils down Snowdon was the promise of homemade lemonade and Bara Brith at Stefan's Café at the bottom of the Llanberis Path. We visit Penceunant Isaf every year and Stefan always makes us feel very welcome.
The full walk took just over 7 hours. Words cannot sum up how proud we are of our pupil's incredible achievement! Climbing Snowdon is a great achievement for any young person and this expedition showed what our young people can achieve.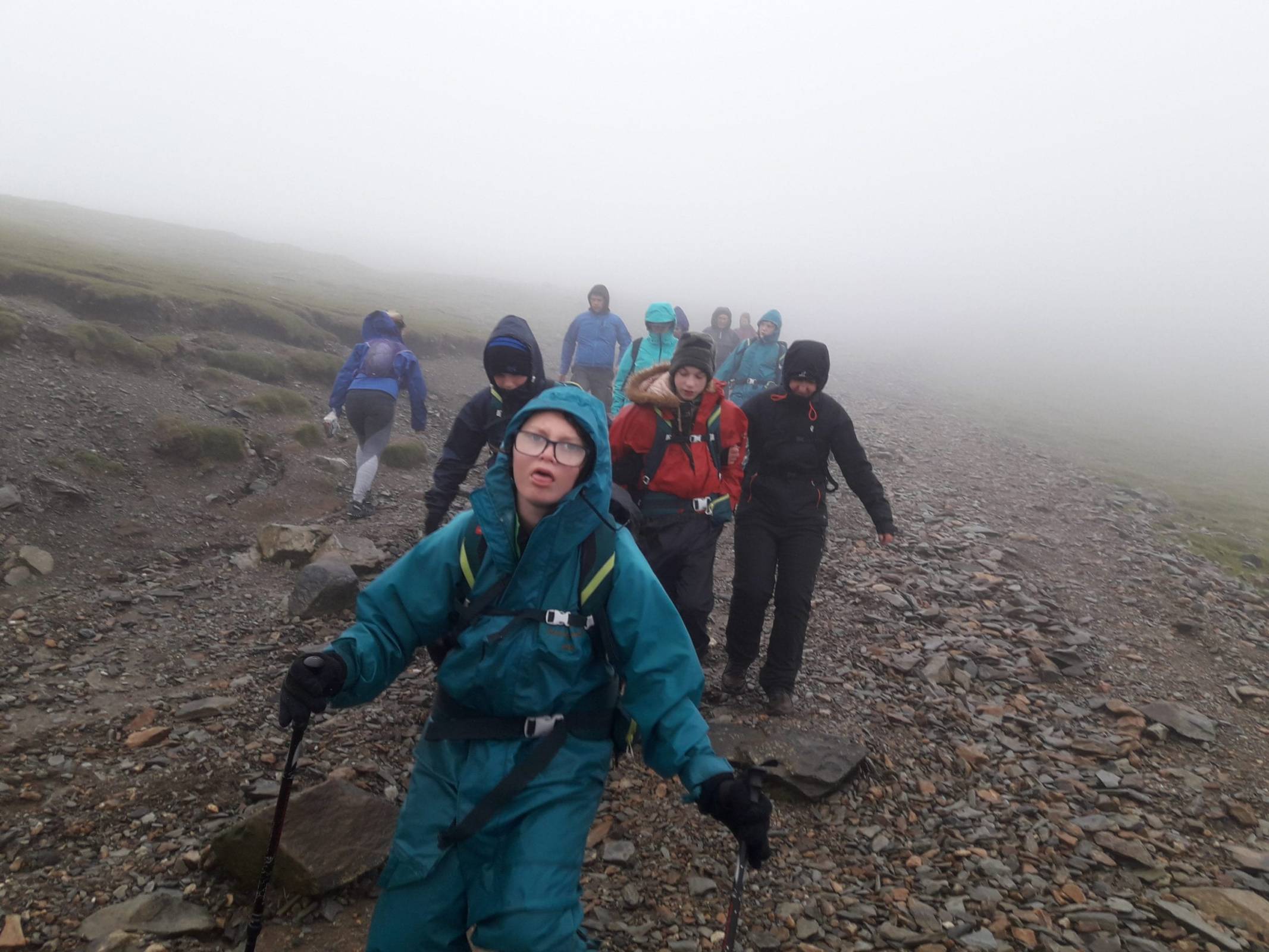 Climbing Snowdon gives our pupils the opportunity to experience their first quality mountain day and breath-taking scenery. This is an experience our pupils will talk about for year to come and memories they will treasure for the rest of their lives.
We are truly proud of our pupils incredible achievements. They are an asset to the school. This just shows the lasting empowerments and benefits from an expedition like this can have on our pupils. They really do discover their own potential, it changes perceptions and makes positive and lasting differences to their lives.
Ben Walker is an Adventure, Mountain Leader and Outdoors Co-ordinator at Southgate Special Needs School. Twitter: @southgateHD5