I had overheard people discussing The Winter Timetable in tones that suggested it was important, but didn't understand why until a member of the team at YHA Keswick spelled it out for me: "It means that some local bus routes will stop running from tomorrow. So if, for example, you wanted to go to Buttermere, you'd need to go today."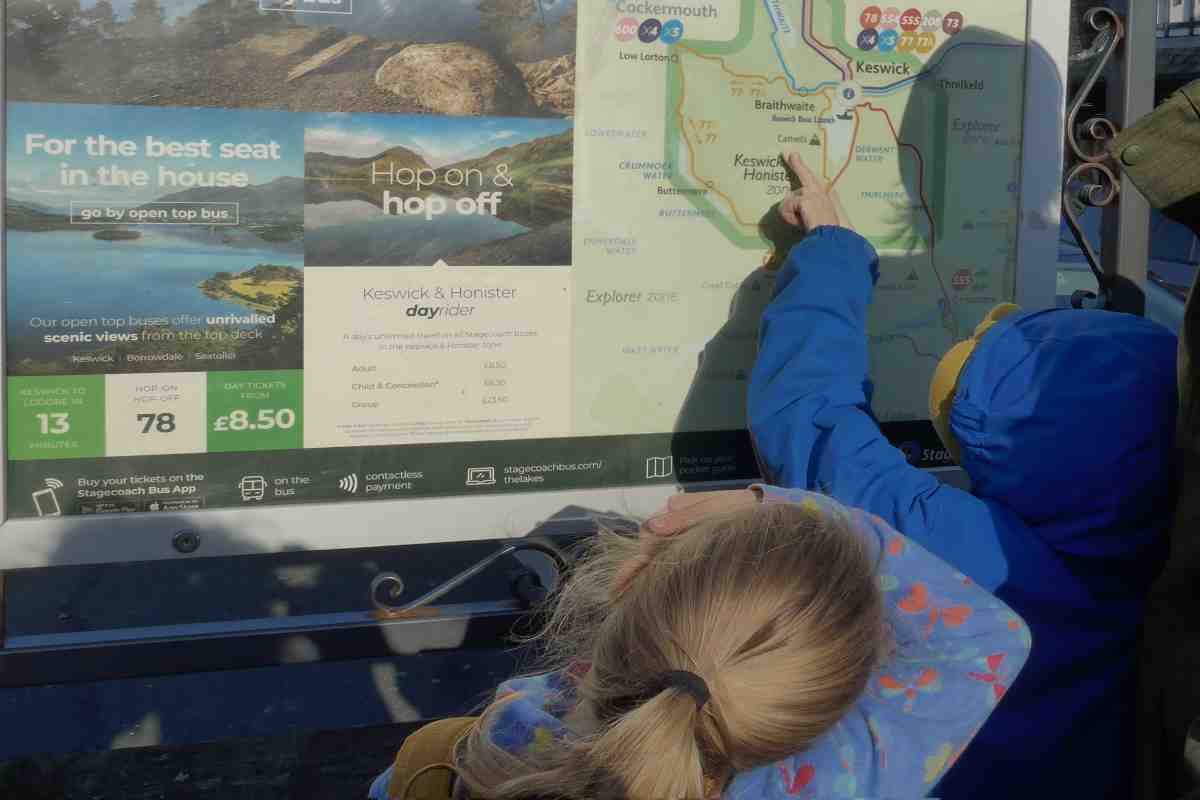 This simply hadn't occurred to me: where we live we have milder weather and the same buses all year round. But in the Lake District there are both summer and winter timetables, so on the last Sunday of October we ditched our plan to visit Castlerigg Stone Circle and hopped on one of the last clockwise circular Route 77A buses of the season, along with lots of other walkers keen to circumnavigate one of the most admired lakes in the Lake District while they still had the chance.
The four-mile lakeside walk was beautiful: still waters reflected chrome yellow leaves and the rust-coloured bracken of the fells. We also enjoyed the shepherds' meet in the village; a kind of beauty pageant for local sheep. They sported special occasion pink rinses and were competing for impressive silver trophies displayed in the boot of a car.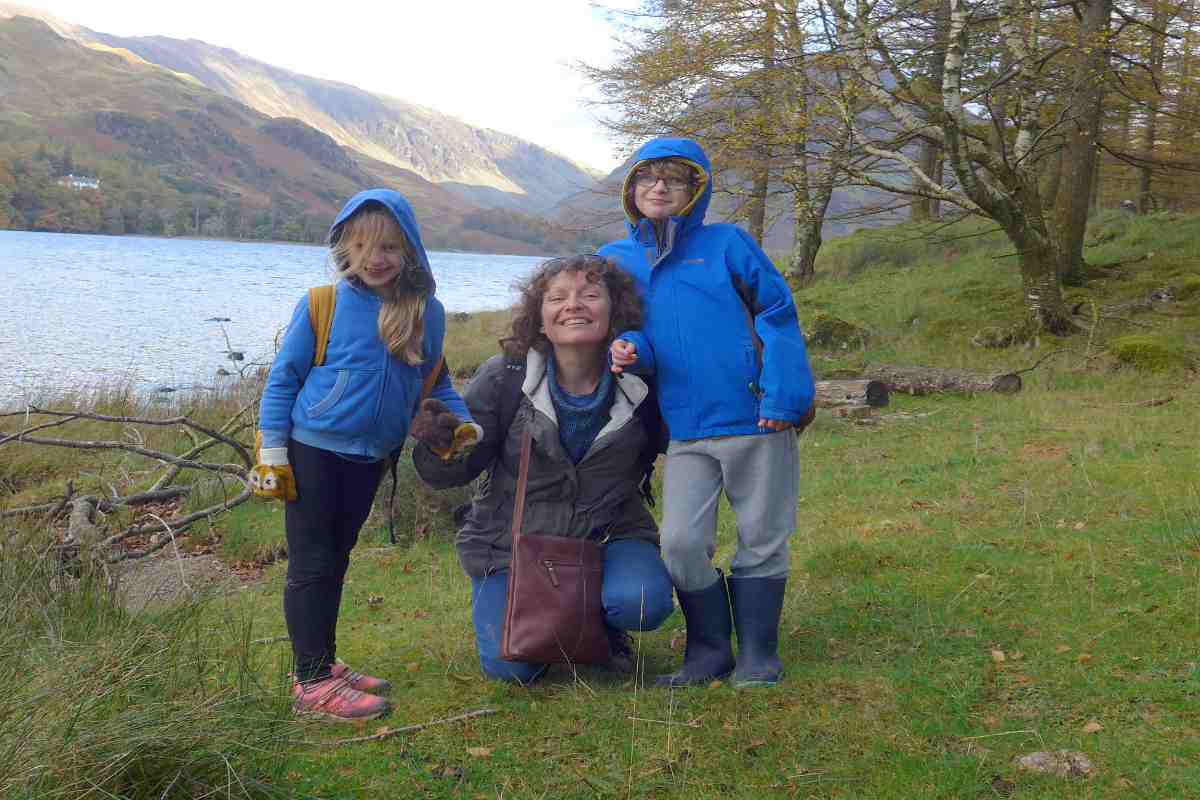 Next morning we saw snow on Skiddaw, as if nature was marking the first day of the new timetable. I wondered if I'd made a big mistake by spending £63 on a seven-day group bus pass. It turned out that, with a bit of planning, we were able to use it every day. Although some routes stop entirely for the winter season due to dangerous driving conditions, many others continue. Buses are less frequent; one an hour seemed typical on the routes we used.
The bus journeys in themselves were wonderful, because there is no better time to enjoy the Lake District than when the leaves are changing colour. The drivers were cheerful and patient as they negotiated the narrow roads, sometimes having to scrape past a holly hedge or reverse to a passing place because of an on-coming caravan or herd of sheep.
We went by bus to two National Trust houses. Allan Bank lies on a hill overlooking Grasmere. Wordsworth lived here for a while, as did Canon Rawnsley, one of the founders of the Trust. It is very comfortable and welcoming: you can make a cup of tea and sit wherever you want; watch the red squirrels on the lawn; paint in the art room; or take a trail around the beech woods. There is a playroom and seasonal crafts for kids.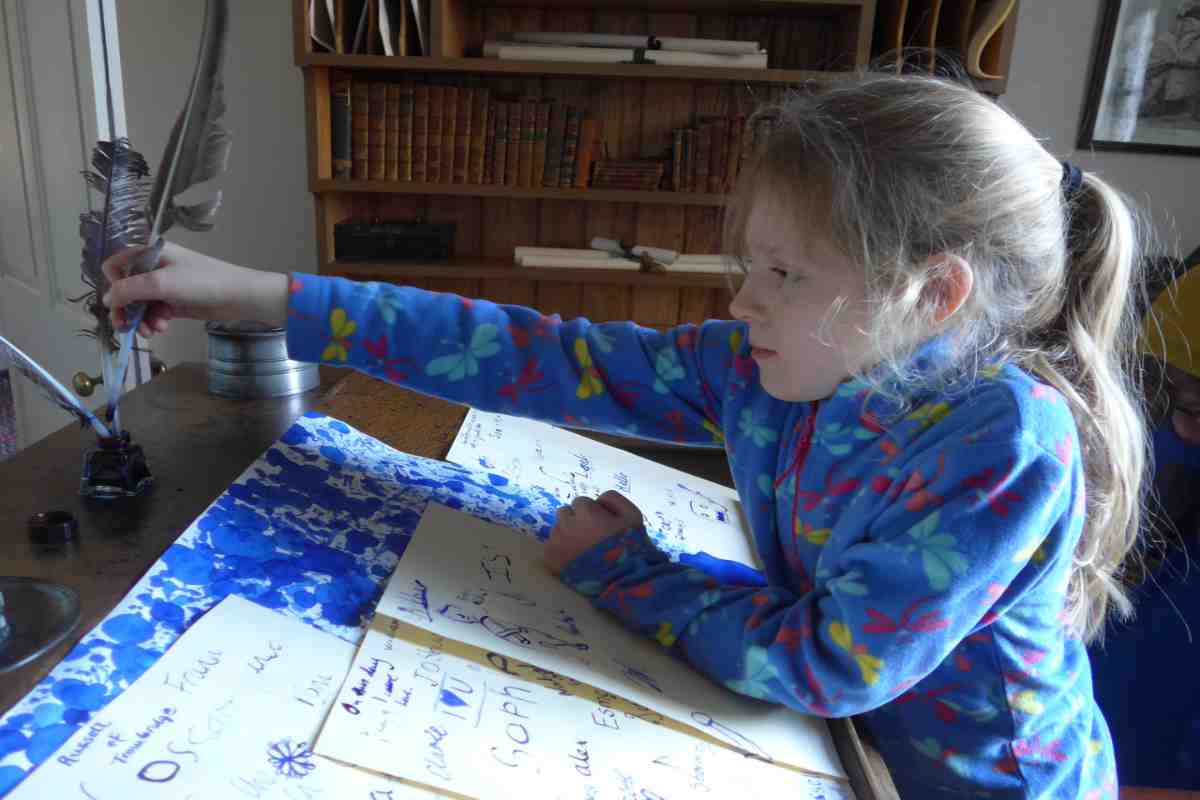 Another day we visited the house where Wordsworth grew up, in Cockermouth. This had a lovely garden with crab apples and red hot pokers, heritage hens, and a secluded little hut with a wind-up poetry machine. Inside, a housemaid made gingerbread and told us about life in the late 18th century. There were pyramids of quinces and a hedgehog cake with sugared almond spines. Children could try writing with a quill and ink, dress up in period costume, and learn to count in Cumbrian.
We especially enjoyed the open topped double decker bus that took us along Derwentwater and Borrowdale to Seatoller. As we whizzed along in the autumn sunshine I thought: "This is the definition of carefree travel". Some experienced walkers advised us about the best route past Castle Crag, and where to pick up a bus back to Keswick, from Grange.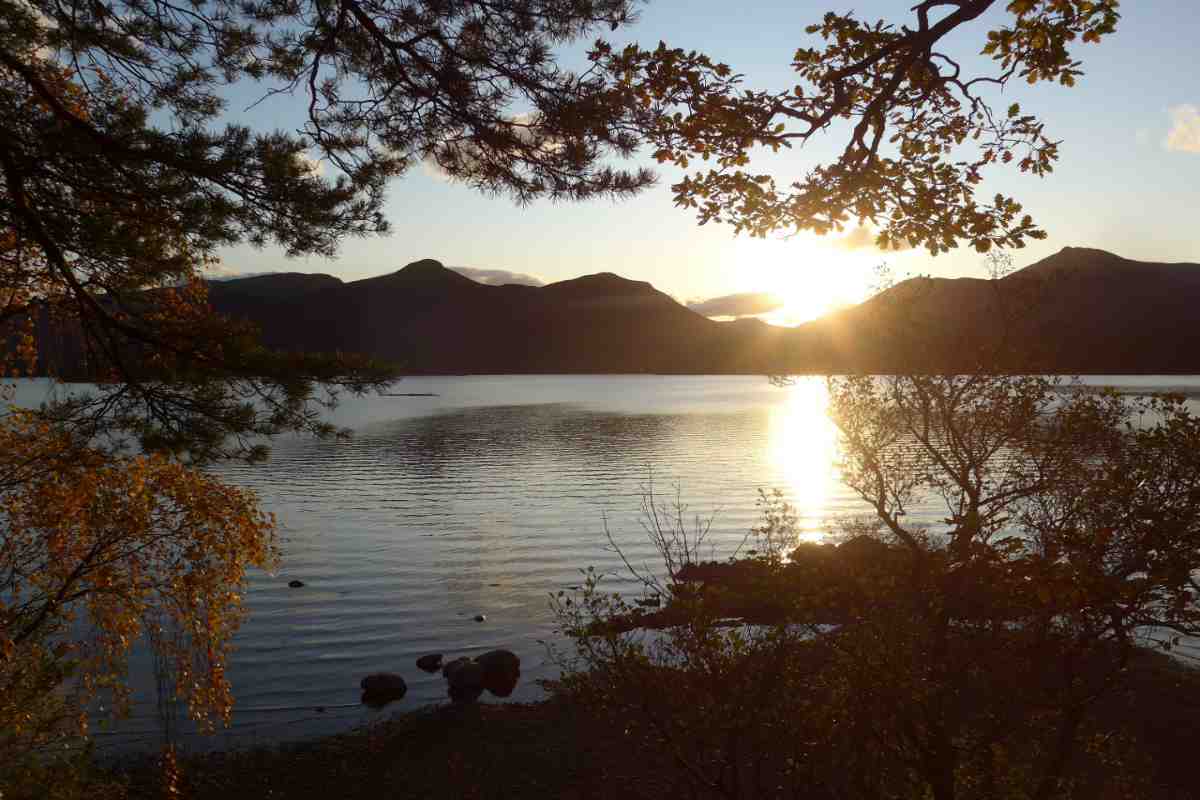 We had previously visited the Lakes by car. But going by train to Penrith, then around the lakes by bus, turned out to have lots of advantages in addition to being better for the environment and reducing congestion on the narrow roads of the National Park. With buses you have a better vantage point to enjoy the landscape and more time to wonder about things. Our daughter, peering at a sheep perched high on a steep fell, asked: "How do they do it?" while I wondered the same thing about the small intrepid people dangling from the Via Ferrata at Honister Slate Mine. I was also intrigued by a sign inviting customers to 'Fill ya boot for £20'. What could someone create with a car boot full of slate offcuts?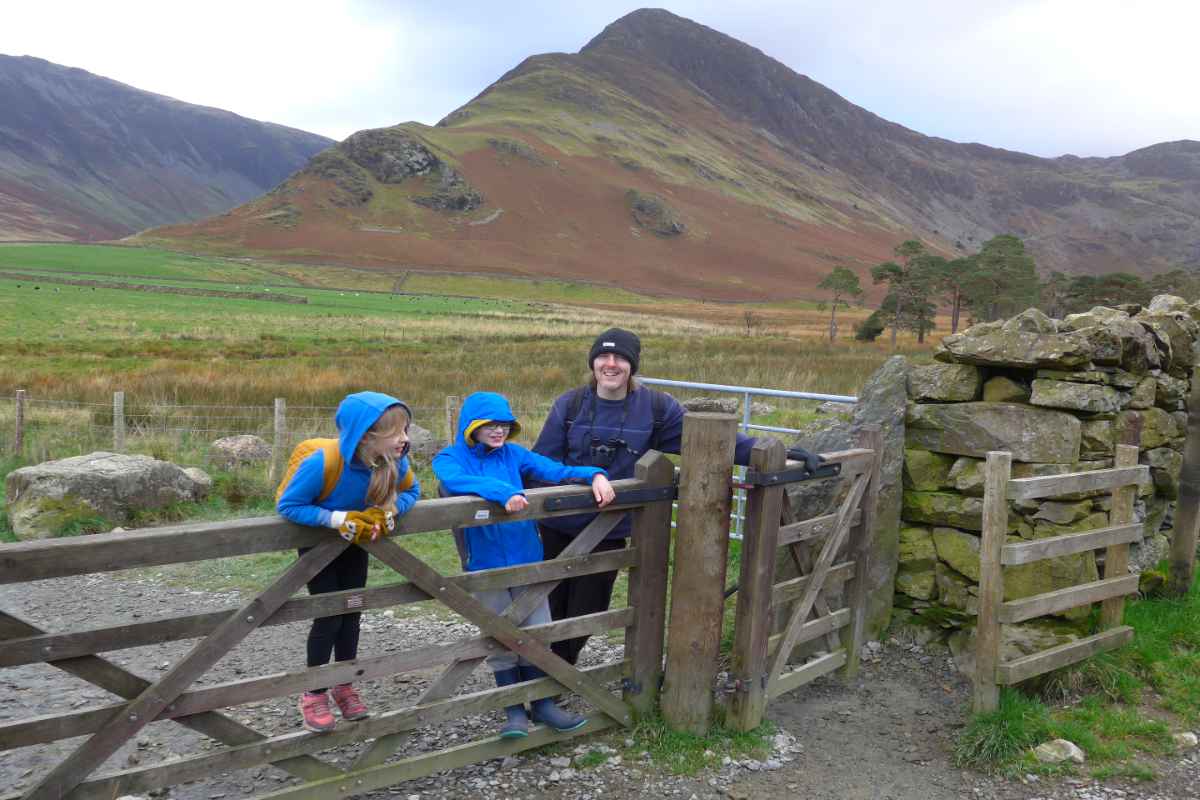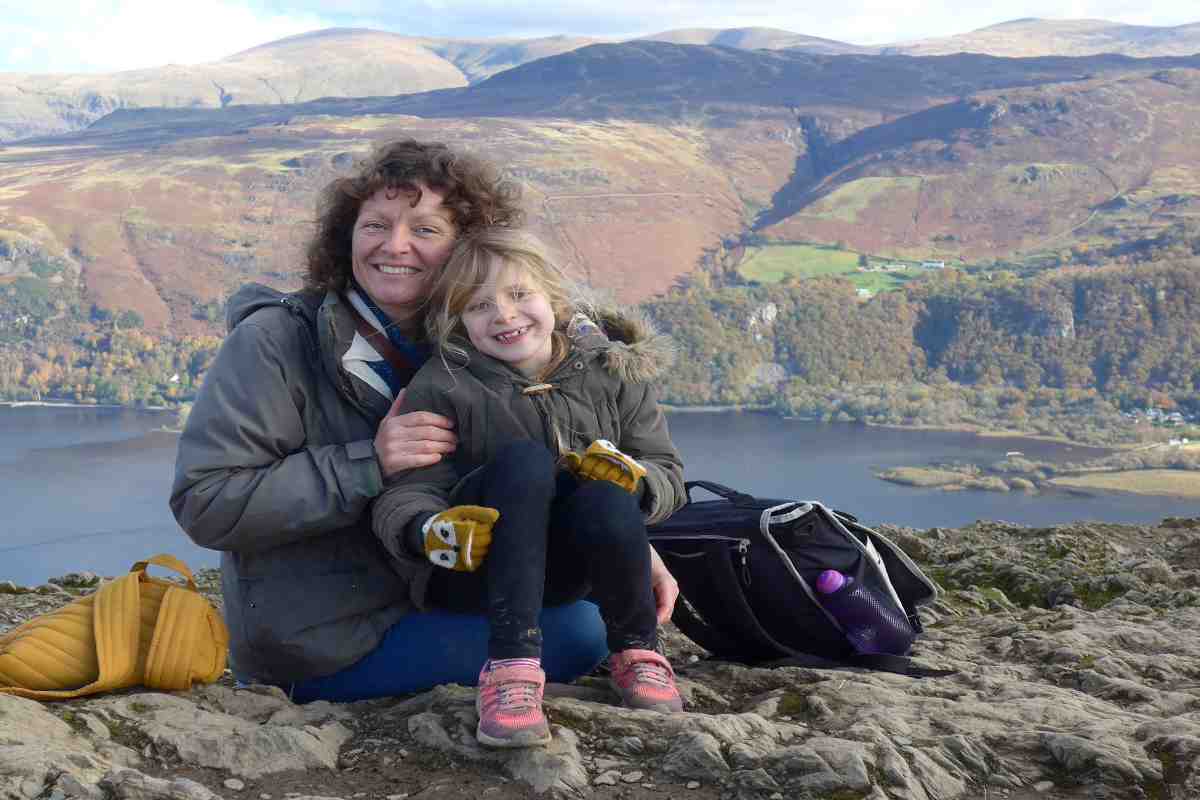 You don't have to find or pay for car parking, something that can be tricky in towns and some rural areas, such as Borrowdale, where it is deliberately restricted. You have the freedom to walk from A to B instead of having to always go in a circle. Some bus routes fit in conveniently with the launch routes around the bigger lakes, such as Coniston and Derwentwater. We took the boat from Keswick to Hawes End to climb Cat Bells, scrambling up the rocks to admire the views from the summit, then descending to get a boat back from High Brandelhow, but Cat Bells is also on the 77/77A bus route.
Best of all, with a bus pass, you can be spontaneous and have random adventures. It's fun to go to a bus station and just get on the next bus that arrives, wherever it's going. After finally visiting Castlerigg Stone Circle, a 1.5-mile walk from YHA Keswick, we headed along a footpath to the road, picked up a bus that happened to be passing, and popped over to Allan Bank again, in time for a last cup of tea with the squirrels as dusk was falling.
A North West 7 day megarider GOLD, a group ticket valid for up to five people travelling together, costs £63. There are many other bus pass options, all much better value than pay-as-you-go. Take a look at The Lakes by Bus brochure.
Make sure to check when the winter timetable starts.
Read more of Jenny's blogs.
Need some inspiration for autumn getaways? Discover breaks with YHA.
This article is based on our trip of autumn 2019.