Nature writer Anita Sethi was born in Manchester and is the author of the acclaimed book I Belong Here: a Journey Along the Backbone of Britain, published by Bloomsbury. The book has been nominated for the Wainwright Prize for UK Nature Writing and the Portico Prize, among others.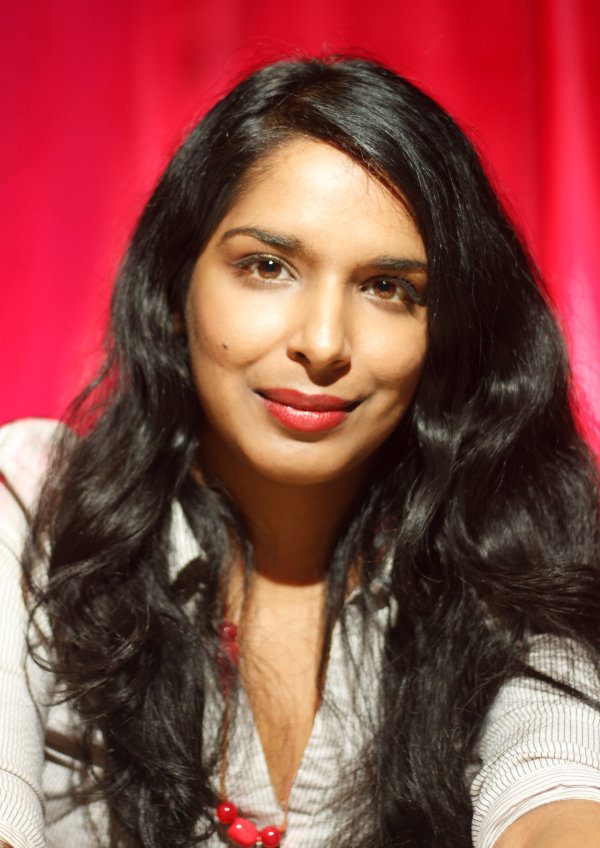 I Belong Here charts the journey you took through Northern England. Which route did you take?
I walked through the Pennines, an area which is known as the backbone of Britain due to its astonishing limestone cliff formations. I began my journey in a place called Hope in the Peak District, which grew to be a symbolic place as I channelled hope along the way, trying to keep my spirits up even when the going got tough. I walked upwards along the Pennine Way which took me through the Yorkshire Dales and wonderfully named places including Settle, as well as magnificent Malham Cove, and onwards and upwards through the North Pennines and along Hadrian's Wall, ending up at the spectacular Sycamore Gap tree.
Why did you decide to do the walk in the first place?
My journey was an active reclamation — a racist told me that I didn't belong here, and walking was a way of saying I do belong. I also found that walking had benefits not only for my physical but also mental wellbeing. I had been racially abused on a TransPennine train; one day I was looking at the map of the journey and saw the Pennines rising up, I zoomed closer into the map and saw that place called Hope and that gave me the courage to journey to hope, literally, to begin my adventure.
When did you start getting into the outdoors?
I grew up in a city, Manchester — so my first experience of the outdoors was urban. I grew to appreciate nature which can grow even in the city, the dandelions growing in the cracks in a pavement, birds soaring higher than the high-rise tower blocks, glorious sunsets even in the city.
You've stayed in a few youth hostels over the years. Which ones stick out in your memory and why?
Definitely YHA Hathersage — that's a really special memory. I remember plotting my journey through the Pennines, and getting inspiration after I'd walked through Hope to continue my journey of hope. I had quite a good night's sleep and also enjoyed the communal lounge. YHAs are brilliantly placed around the country helping to make the countryside accessible to those of all ages and backgrounds and budgets. I also love YHA The Sill at Hadrian's Wall, named after the Great Whin Sill of the north, and spent a few days there at the end of my journey which was wonderfully located, right near Hadrian's Wall and within walking distance of the Sycamore Gap tree. There's also a lovely café to fuel up after a long day's walk! And a fantastic exhibition space too.
Why is it so important that young people get into the outdoors?
It's absolutely crucial — it encourages an early appreciation and care for nature which in turn cares for us, as well as of course the physical and mental health benefits that the outdoors brings to us.
You were a victim of race-hate crime on the journey. The book is partly a response to that. What are the key messages you wanted to get across?
I have a section called "skin". I was racially abused on account of my skin colour, but the book progressively gets further beneath the skin to the backbone and lifeblood, and the oxygen which flows through all of our veins. Oxygen does of course come from trees, and makes us realise that we are part of nature. If there is one message of the book it's that we're a part of nature, rather than apart from it. That encourages us to see everyone as equal. It promotes a message of love rather than hate.
How can people passionate about the outdoors support the resistance of hate speech and promote inclusivity?
Kindness is important — one of the walks I did was through the Kinder plateau, which is a fitting name. You can promote inclusivity through actively supporting inclusive books and organisations, and giving a welcoming smile to those of all backgrounds you might see along the way while you walk. If you see someone being racially abused or treated unkindly, speak up for them!
Photo credit: Adobe stock/mpodrucki