We caught up with two hostel managers in very different locations to find out what life has been like since our hostels closed as a consequence of coronavirus.
Sean, hostel manager at YHA Liverpool Central
My name's Sean, I joined YHA in spring 2018 as hostel manager of our sister hostel in the city, YHA Liverpool Albert Dock. In July 2019, I moved to the newly acquired YHA Liverpool Central on Mathew Street in the heart of the city. My background is very commercial so, when I arrived, the opportunity to travel around the network and meet colleagues, Trustees and volunteers, and hear about YHA's values, made me really proud to work for the charity. YHA's charitable object and vision is close to my heart and it's great to know that the work we put in as a Liverpool team contributes to helping a wider network of people.
Coronavirus caused YHA Liverpool Central's temporary closure in March. Since then I've acted as caretaker manager, looking after the building. At the beginning it was a chance to complete those jobs you never usually get around to. But being in the hostel alone was eerie. I've experienced strange noises, strange smells and even items that have apparently moved across the room from where I left them (though after reviewing the CCTV, it turns out it was me who shifted that chair).
The change in the city itself has been unreal — going from a bustling atmosphere to not seeing a single person in the streets. If you've ever visited Mathew Street, you'll know it's usually bursting with life and sightseers exploring the Cavern Quarter.
Prior to the crisis, we were looking forward to and 100% ready for a busy year ahead. I look forward to getting the amazing team back and to welcoming guests back through the doors.
This year has turned out far from the one I expected professionally, but personally it's been extraordinary. Twelve months ago, my husband Barry and I started the journey to adopt a child. Like all journeys, the adoption process has its hills to climb and bumps in the road — but that's how you come to know yourself and become great parents. Working for a charity that's so welcoming and inclusive and being able to adopt two siblings and share those values with them is overwhelming.
Tracey, hostel manager at YHA National Forest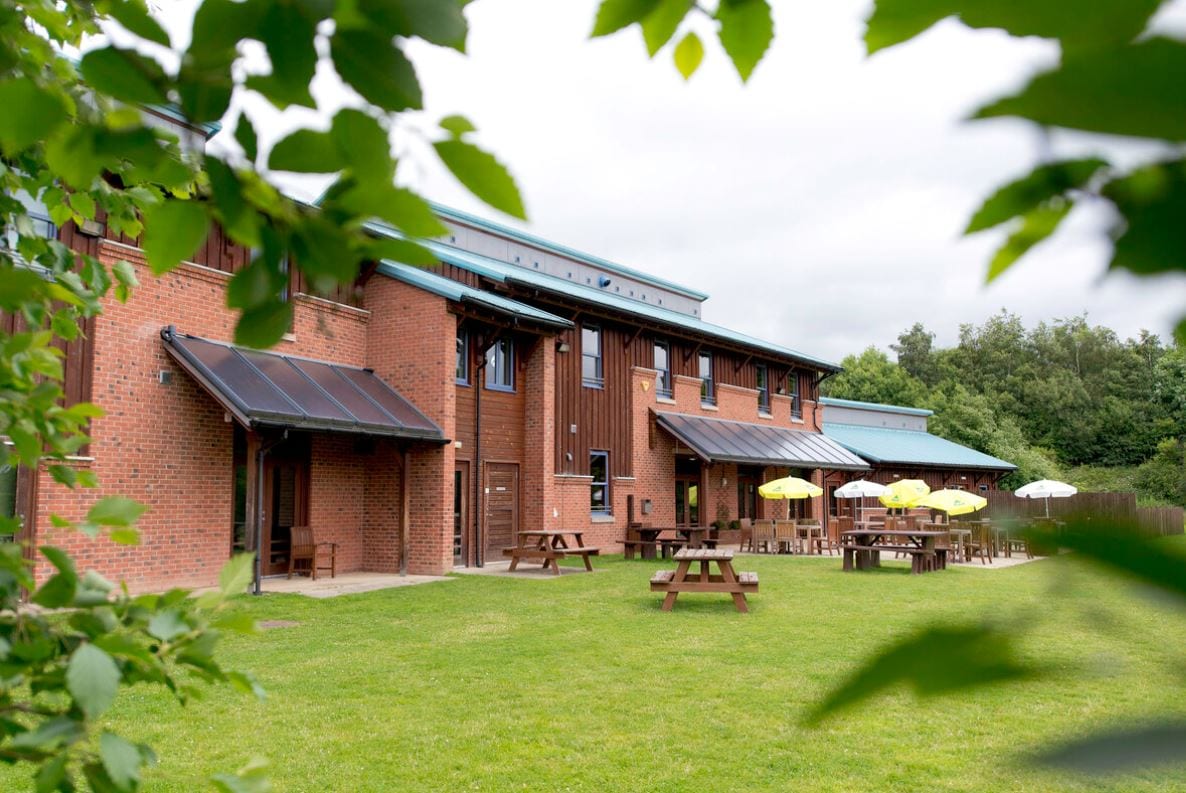 Hi, I've been hostel manager here for two years. Working for YHA has been the best thing I've ever done career wise. I feel so lucky to be working for such a people-focused organisation, especially at the moment. YHA has done a fantastic job of reaching out and keeping colleagues updated during lockdown.
I have worked in hospitality for over 20 years but even that doesn't prepare you for recent events. Being closed for so long was a very strange experience. These buildings are normally so full of life! It was so quiet and lonely without guests in them.
The announcement that we'd reopen from 17th July was like a light at the end of the tunnel. It's been a true team effort to get the doors open again, and in the safest way possible. All the new procedures were put in place, and tried and tested prior to guests' arrival, then it was time to reopen. People were so happy to come and stay again. Many lifelong hostellers had been keenly awaiting the chance to return. Talking to them about their many previous stays with YHA was joyous as I checked them in.
The same day, and within an hour of our social media post announcing our café open, we were visited by several regulars who wanted to drop by and show their support. The local community are brilliant and show a genuine interest in YHA National Forest doing well.
Feedback so far has been really positive. Guests love getting out on the bike or walking the trails around us, discovering the wonderful scenery on our doorstep. Many other business in the area are starting to reopen: our friends at Conkers, right next door, are now up and running and taking bookings; the National Memorial Arboretum is a tremendous space for reflection in the forest; and Twycross Zoo is welcoming visitors back to the park. It's great to see and wonderful to be back.