Caleb was appointed to the Board at YHA's 2020 AGM. He is the youngest Trustee in the organisation's 90-year history.
Caleb is an experienced safeguarding and child protection officer. He supports children and young people with their mental health, wellbeing and welfare. Caleb became the youngest Magistrate for Justice in 2017 and was an Independent Monitoring Board Member for Her Majesty's Prison Exeter.
He is committed to equality and diversity and enthusiastic about developing youth voice at a strategic level.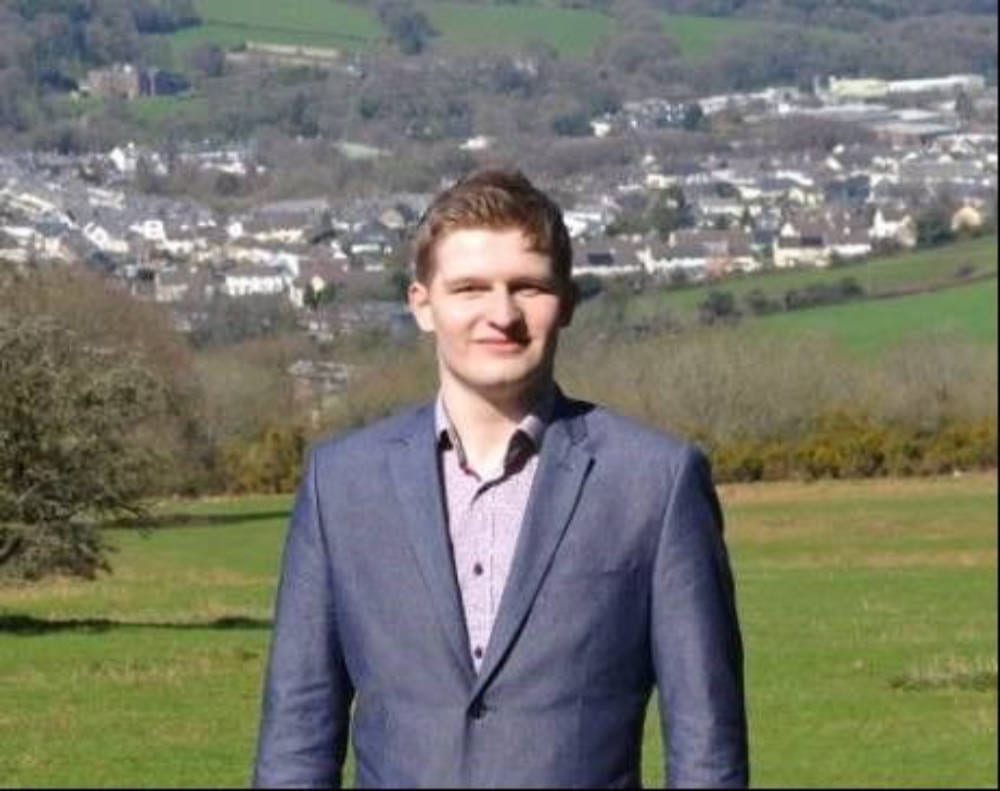 We asked Caleb a few questions about our new initiative to engage young people aged 16 to 25 on a Youth Advisory Team.
Why would you say a Youth Advisory Team is a good idea?
They ensure that the voices of young people are heard and have impact, influencing decisions at an operational and strategic level. I think it's fundamental that organisations that focus on children and young people should hear from all stakeholders, including those whom the organisation is aimed at.
For me, within charity governance and generally, it's also about engaging the next generation to be a part of the organisation – which will hopefully continue for many years to come.
What would you say to a young person who is thinking of applying but not sure whether it's for them?
I'd always say, show an expression of interest because there's no harm in it. If you're considering joining the Youth Advisory Team even a little bit and apprehensive, the fact that you're considering it is absolutely amazing. Because you're consciously aware that you can contribute. That makes you stand out from the crowd. You've thought about it. We all have apprehensions that our skill sets aren't what someone is looking for. But one thing that's really important about this opportunity and the culture of YHA is that it's completely inclusive. Where some people may have high skill in certain areas, we need an equal balance.
It's ok if you don't have particular expertise. As a young person, perhaps living in a rural area, you're going to have much greater insight into rural issues than someone who lives in an urban area. And vice versa. So, for me, it's vital that you show an expression of interest. Put your name forward. Have a conversation with us and get some guidance.
What would your pearl of wisdom be to a young person starting out in the world of work?
Particularly within the charity sector, it's acknowledging that whatever you contribute, you're making a difference. And you should take pride in that.
What are you looking forward to bringing to the Board?
Firstly, I think it's my experience as a young person. I'm 23 but I started joining trustee boards from about the age of 19. So I'm bringing that young insight. YHA is one of the few national charities that are starting to involve young people [at an advisory level]. I feel it's my responsibility to help YHA prove to other charities that young people can have significant levels of responsibility.
Secondly, my experience. Safeguarding in education is my strong area of expertise. I'm a child protection officer and head of year in a secondary school. And in a voluntary capacity, with the Ministry of Justice and as a governor in a primary school. Even though I am young I have that experience from a multitude of organisations.
Finally, my passion to help organisations and people, my enthusiasm and commitment.
Applications for our Youth Advisory Team close on 11th January. See full details.
Read more about YHA's news.