We're talking all about the most famous, strangest and unique trees that make up England and Wales. We've listed the most iconic trees, from astonishing oaks to stand-out sycamores – here are the top famous trees in England and Wales.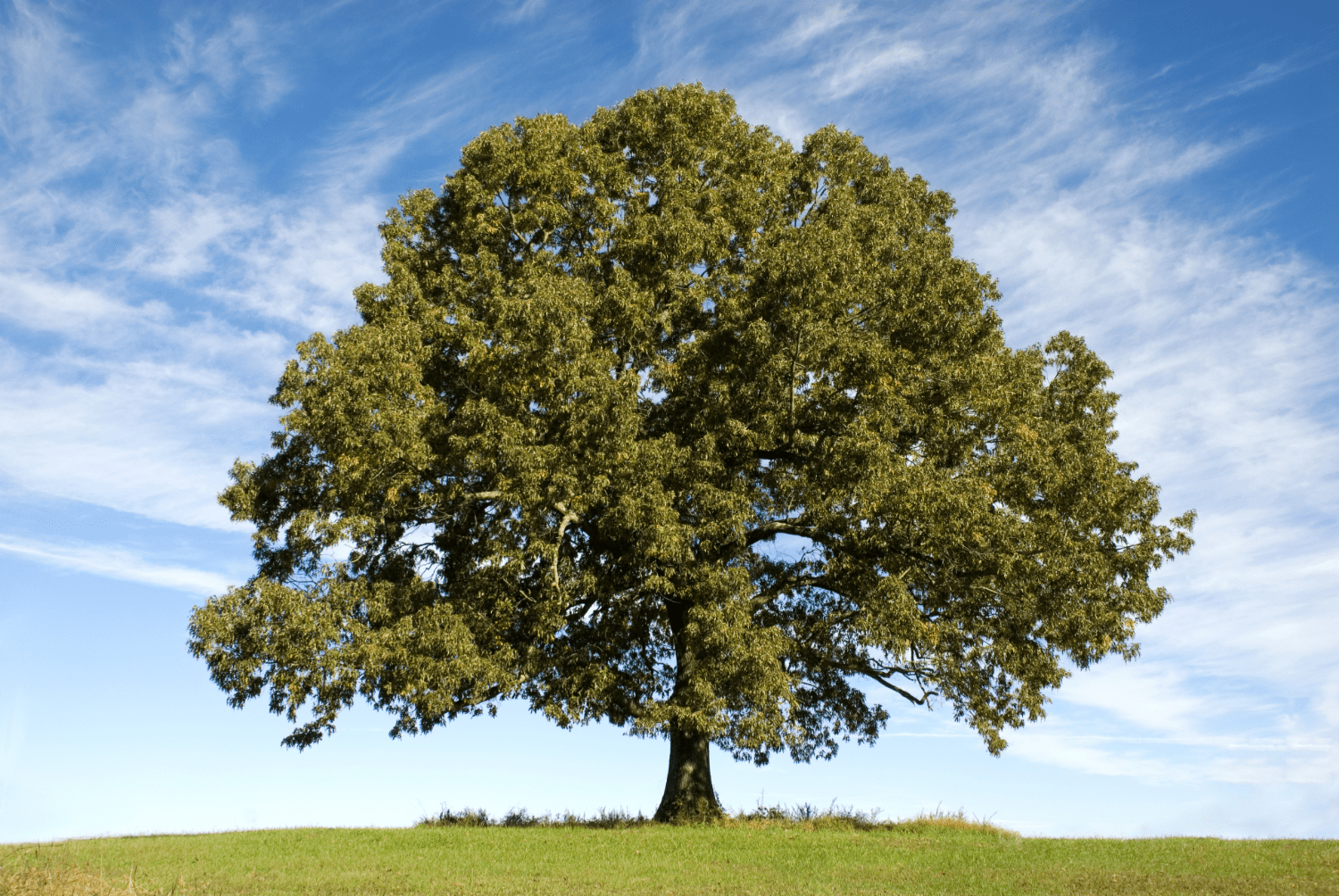 A mighty beast, the Bowthorpe Oak, in the heart of Lincolnshire is the grandest British Oak Tree in Europe. Over 1,000 years old, its trunk spreads more than an whopping 40ft in width. Today, Bowthorpe Oak serves many purposes; wildlife can take shelter, and humans have been known to throw the occasional shindig within the walls of the warped trunk. The nature lovers also come to Bowthorpe Farm just to visit the this famous tree, to admire at its immense girth and imagine all that it has seen, all those years ago.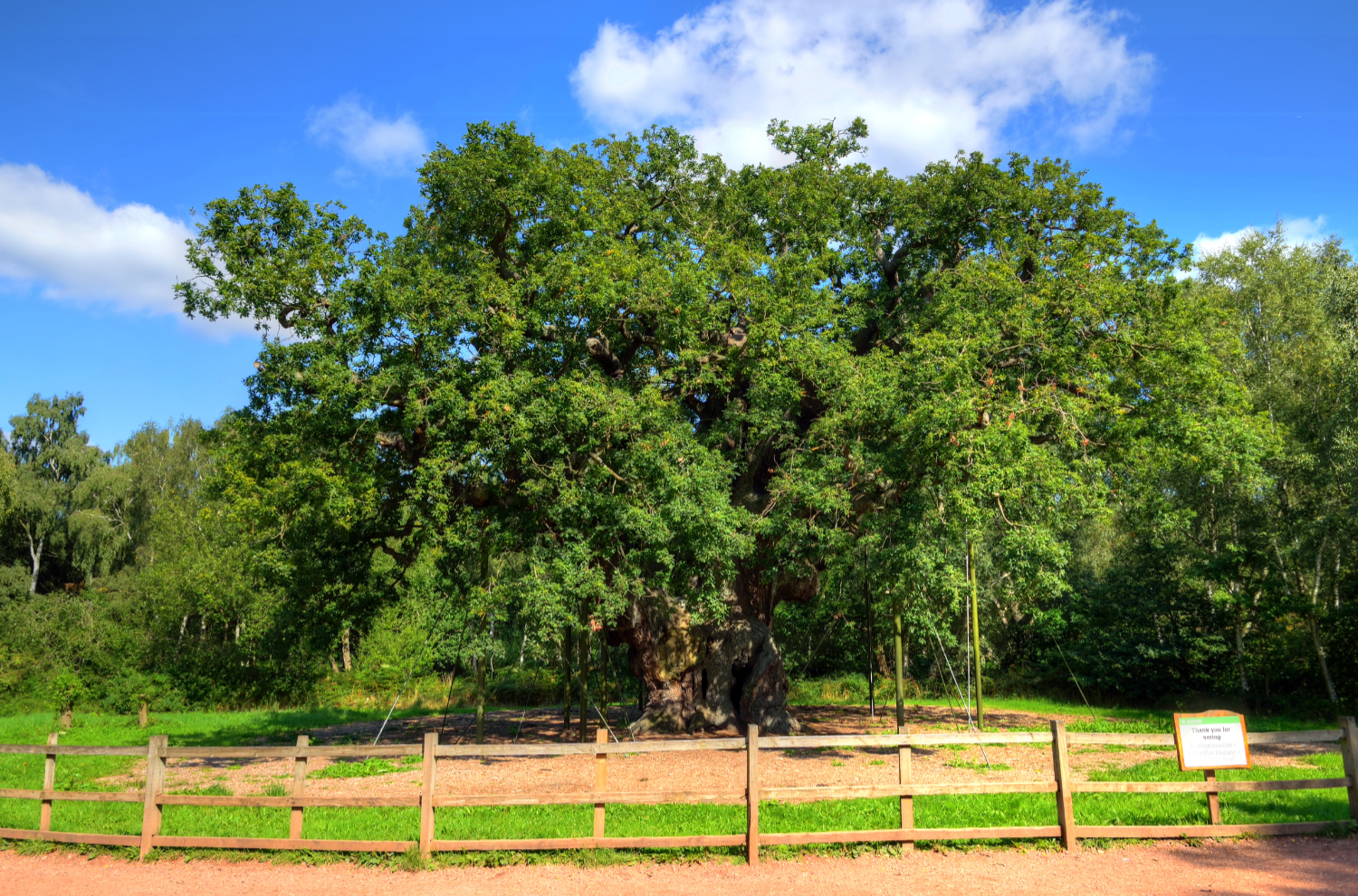 The antique trees of Sherwood Forest have eras of tales to tell, but the 
Major Oak
, an ageing giant, said to have been a hideaway to Robin Hood and his merry men gang, is a tree that is known worldwide. With thousands of nature lovers visiting each year, it's no surprise that this 1000-year-old oak tree situated in the heart of Nottinghamshire, has won the popular vote for England's Tree of the Year in 2014.
The
Sycamore Gap
 is the most photographed tree in England and Wales. It stands singular in a dramatic dip in Hadrian's Wall path in the Northumberland National Park. In 2016, this maturing giant tree took the crown for English Tree of the Year in the Woodland Trust's awards. Fun fact: This famous tree is also known as the 'Robin Hood' tree following its appearance in the 1991 film Robin Hood: Prince of Thieves.
The
Llangernyw Yew
 is a prehistoric Yew tree which was planted in the St Dygain's Church yard in Conwy, Wales. The Yew was planted sometime in the prehistoric Bronze Age and is around 4,000 years old – it's still growing! Locals believe that Llangernyw is home to a spirit known as Angelystor, the 'Recording Angel' and has been for thousands of years. But it's up to you to believe it or not…
In 1687, Isaac Newton's discovery of gravity was one of the most significant moments in scientific history, and this apple tree is what made it all happen. Yes, this famous tree from which an apple fell to the ground and caused Newton to ask the question: 'Why do apples always fall straight down to the ground?' People have been visiting the tree ever since Newton's time. A low willow barrier has been fitted around it to protect the root and give it some 'breathing space'.