Four outdoor items put through their paces by The Journey team.
Ortlieb
Atrack ST 34L Waterproof Backpack
Ortlieb.com

The Ortlieb Atrack looks unlike any other backpack or waterproof bag – and works unlike any other. Ortlieb, pioneers in waterproof packs, have created a pack that opens like a Gladstone bag, but can be carried as effectively and comfortably as any true backpack. There are adjustable shoulder straps either side of the main waterproof zip. The bag opens wide to reveal a cavernous space, with four pockets inside. It comes in 25-litre, 45-litre and women's specific versions too.
Cat Scully
+ Very comfortable to carry
+ Fully waterproof
+ Women's model available
– Quite pricey
Sherpa
Makalu Jacket
sherpaadventuregear.co.uk
Ethical brand Sherpa Adventure Gear – which helps fund education for Nepalese children – is about more than just philanthropy, a point emphasised by this new, highly technical three-layer shell. The jacket is very much the real deal, being seam-sealed, breathable, waterproof (it shrugged off a heavy November downpour in the hills) and extremely comfortable, thanks to Sherpa's Himaltec Laminate fabric. It's a stylish wear, too, and a helmet-compatible hood adds to its adventure appeal. Available in men's and women's styles, both in five different colours.
Ben Lerwill
+ Looks and feels
+ High quality
+ Technical design
+ Multiple zips, including under arms
– Hard to fault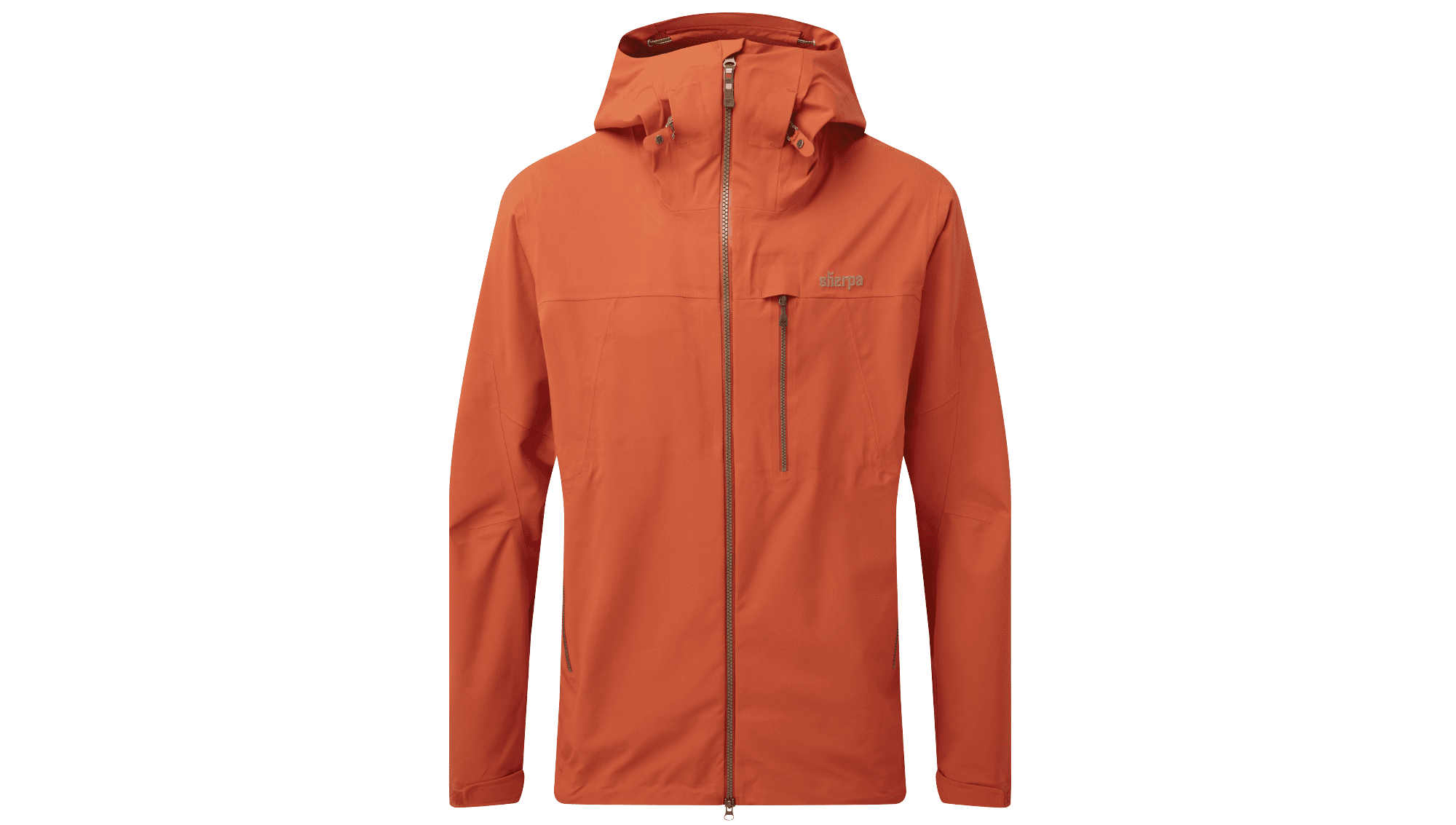 Ayacucho
Men's Mount Everest Jacket
cotswoldoutdoor.com
Here's an insulation jacket with a difference: more than 35% of its materials are made from renewable, plant-based fibre. You wouldn't guess this pleasing quirk from wearing it, though – it feels comfortable, substantial
and, most importantly, warm. The jacket makes no use of down, but retains enough body-heat to serve as an outer layer on a dry day, and would make a good mid-layer in cold, wet conditions. It packs down well, looks good,
and the brand itself supports a number of sustainable projects, so thumbs-up all round.
Joseph Kane
+ Well priced
+ Warm and light
+ Ethical brand
– One colour choice
Jack Wolfskin
Cascade Hike Texapore Low
jack-wolfskin.co.uk
What's the perfect multifunctional shoe for an outdoor nut? Essentially you want something rugged enough for the trail, relaxed enough for the pub and well-made enough to endure long, active days. Step forward Jack Wolfskin's new Cascade Hike Texapore Low, which feels cushioned but reassuringly robust once it's laced up. The sole's grippy, the heel's wide and the shoe incorporates the brand's own Texapore material, which is waterproof and breathable. It comes in three colours, the others more sober than the red/white shown here.
Tom Rhys
+ Multifunctional
+ Sturdy and waterproof
+ Can be worn around town
– Brighter models not to all tastes