There are 39 Areas of Outstanding Natural Beauty (AONBs) in Wales and England, all of which have their own distinct character. Here's why these regions are an essential part of our landscape.
Whoever chose the official website URL for the UK's Areas of Outstanding Natural Beauty understood exactly what these places are: landscapesforlife.org.uk. These 39 areas of England and Wales (there are also eight in Northern Ireland, as well as 40 equivalent National Scenic Areas in Scotland) harbour life — all types of life. They give life to the people who visit them, both physically and psychologically, and they're also places that need protection for life. Not just our lifespans, but that of the landscape itself, in geological time. Yes, 'landscapes for life' is an apt description.
But what are they, exactly? In official terms, "an Area of Outstanding Natural Beauty (AONB) is a designated exceptional landscape whose distinctive character and natural beauty are precious enough to be safeguarded in the national interest." They differ slightly from National Parks, which are also obliged to promote public recreational opportunities, but they boil down to largely the same thing. Essentially, an AONB is somewhere to be treasured and enjoyed.
This was recognised in a recent Government response to the 2019 Review of Designated Landscapes, led by Julian Glover. John Arwel Watkins, Chief Executive of The National Association for Areas of Outstanding Natural Beauty, wrote: "The response to the Glover Review indicates that Government wishes to reinvigorate the status of Areas of Outstanding Natural Beauty with new purposes, powers and resources for the teams charged with conserving and enhancing these special places."
18% of UK countryside is designated AONB
The association that looks after our AONBs is dedicated to protecting these areas, which in total cover around 18% of the countryside, not to mention more than 18,000 miles of footpaths and bridleways. Millions of people visit AONBs each year — spending millions of pounds in the process — and work is happening on them all the time. There's probably one near you. In fact, 66% of the population live within half an hour of an AONB. You can pore over the interactive map on landscapesforlife.org.uk for your nearest, but for a bit of inspiration, we've picked out seven diverse AONBs for you to explore.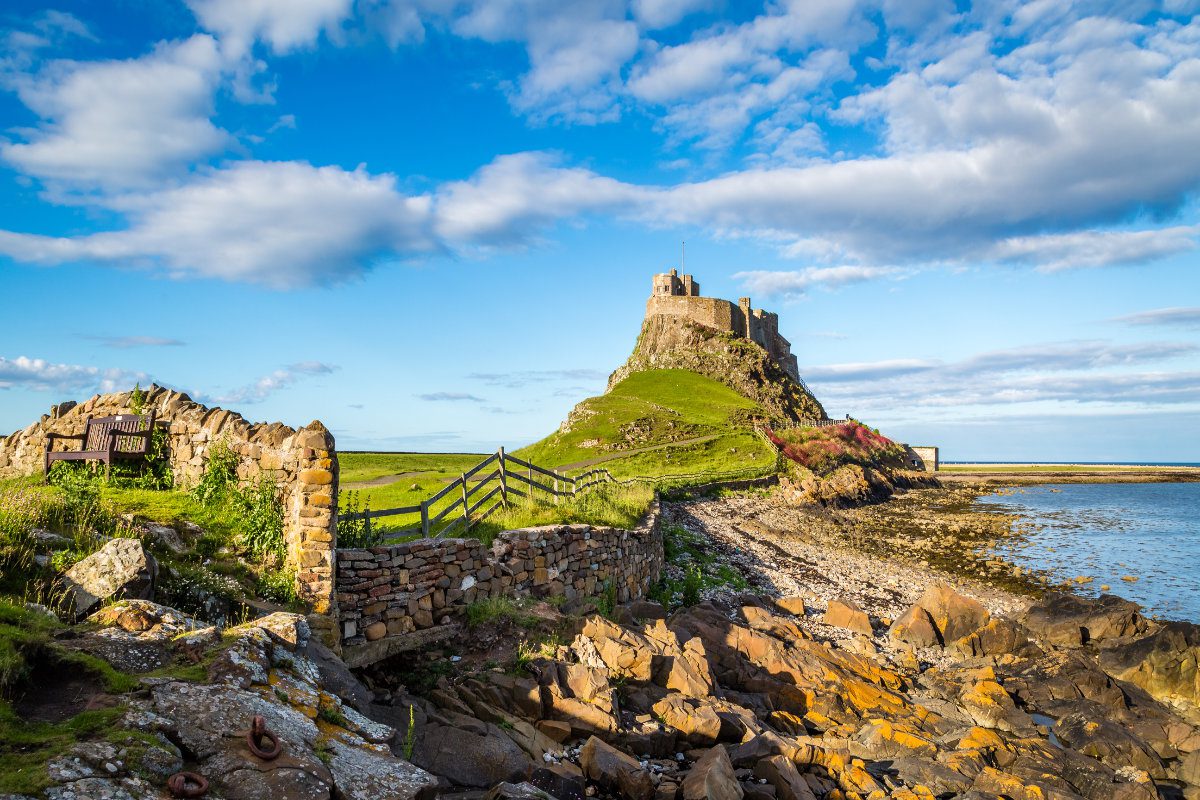 Nothing quite prepares you for Lindisfarne: the jumble of ancient buildings on the wrong side of a tidal causeway. Since the sixth century AD, the island has been an important centre of Christianity. Highlights today include St Mary's Church, a ruined monastery, and a converted castle. It's the centrepoint of the Northumberland Coast AONB, which covers a thin stretch of coast from Berwickupon-Tweed to Amble, as well as the Farne Islands further out into the North Sea. The dunes and marshes are renowned sites for waders and waterfowl.
Nearest hostels: YHA Berwick-upon-Tweed, YHA Alnwick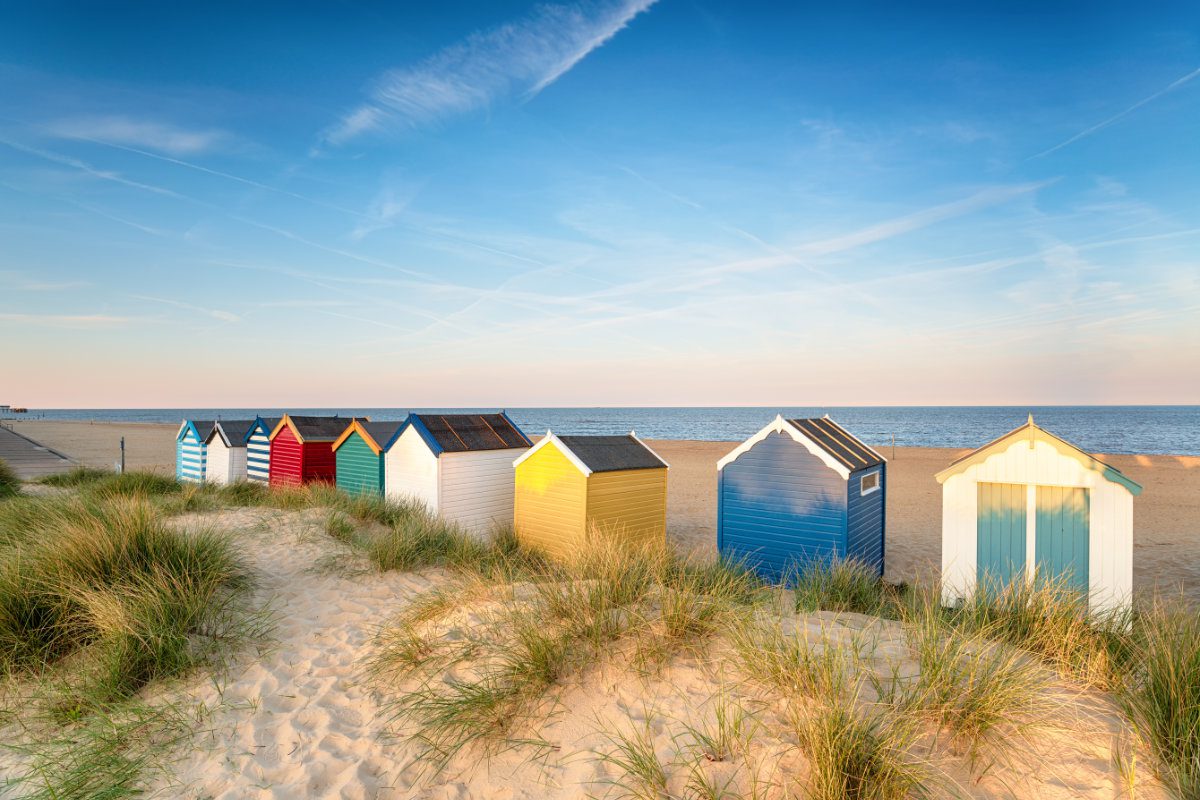 Along the low-lying coast of Suffolk you'll find a surprising number of open landscapes. This AONB's 155 square miles cover shingle beaches, marshes, estuaries, heathland, forests and farmland. The lovely coastal towns of Southwold — home to the Adnams brewery — and Walberswick are lovely places to pass a couple of hours, but it's the three National Nature Reserves that attract flocks of birds (and birdwatchers), including the nightjar and woodlark. The coast and estuaries are also great places for all manner of watersports.
Nearest hostel: YHA Blaxhall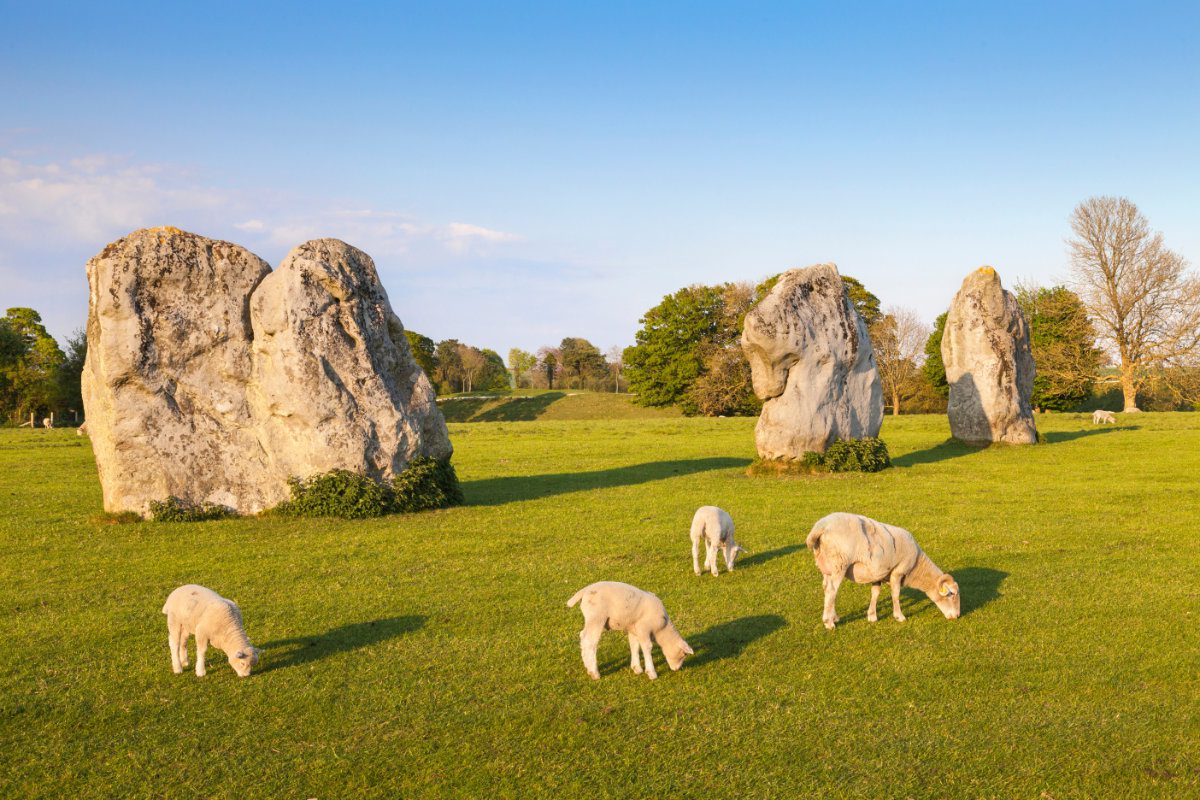 It's easy to dismiss the North Wessex Downs AONB as motorway country, dominated by the arteries of the capital, but this couldn't be further from the truth. In many ways, this large, central AONB is something of a secret. It touches the Chilterns AONB in the east and includes the Kennet Valley (and canal), ancient woodland, the colourful meadows of the Vale of Pewsey, and ancient tracks including the Ridgeway National Trail. Other big hitters include the White Horse of Uffington and a neolithic stone circle at Avebury. Road cyclists will find plenty of quiet (and surprisingly steep) hills to attack, and walking routes are abundant.
Nearest hostels: YHA Streatley-on-Thames, YHA Cholderton Stonehenge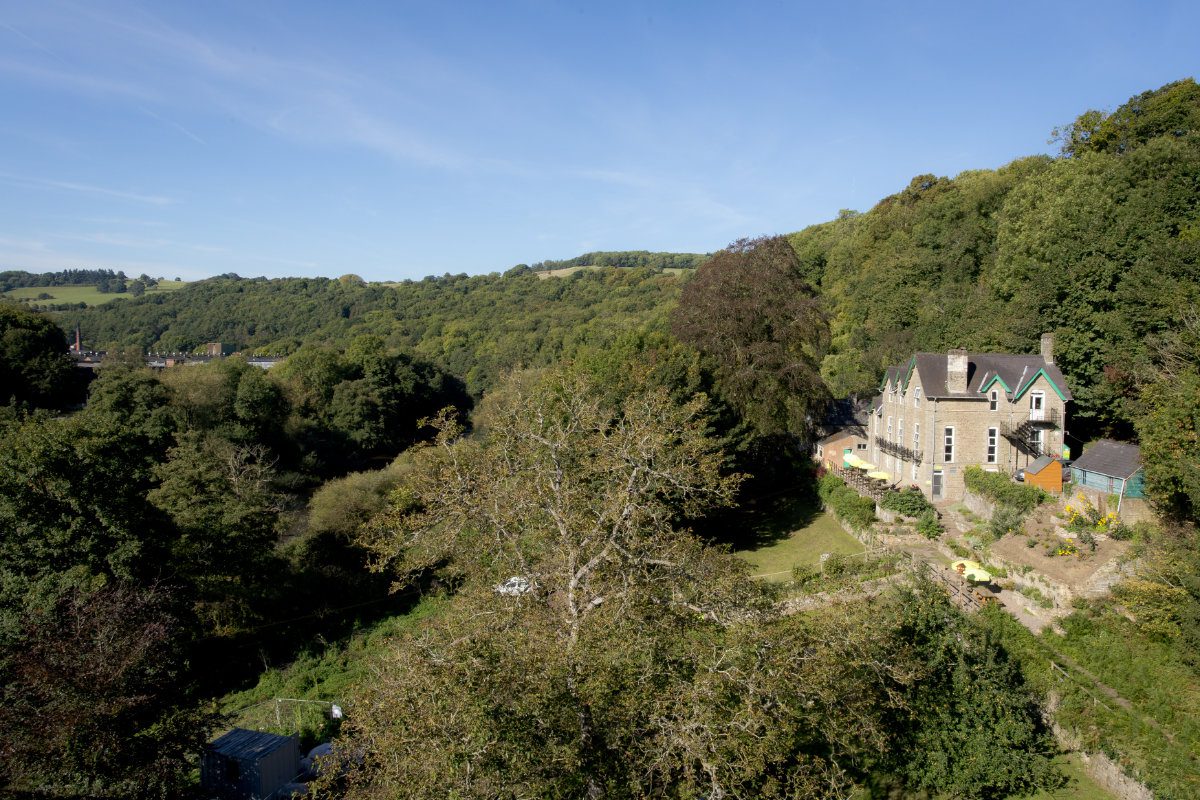 Straddling the Welsh/English border along the River Wye, the Dyffryn Gwy/Wye Valley AONB follows the route of the valley from Hereford, as it winds south to Chepstow. Around Ross-on-Wye, you'll find curious limestone scenery among the steep cliffs such as Symonds Yat Rock (also a great climbing destination). Further north, the river weaves through meadows and woodland, farmland and the orchards the area is known for. The river itself also provides plenty of fun, from fishing to canoeing. Goodrich Castle and Tintern, with its crumbling but dramatic 12th-century abbey, shows the region's strategic importance through history.
Nearest hostels: YHA Wye Valley, YHA St Briavels Castle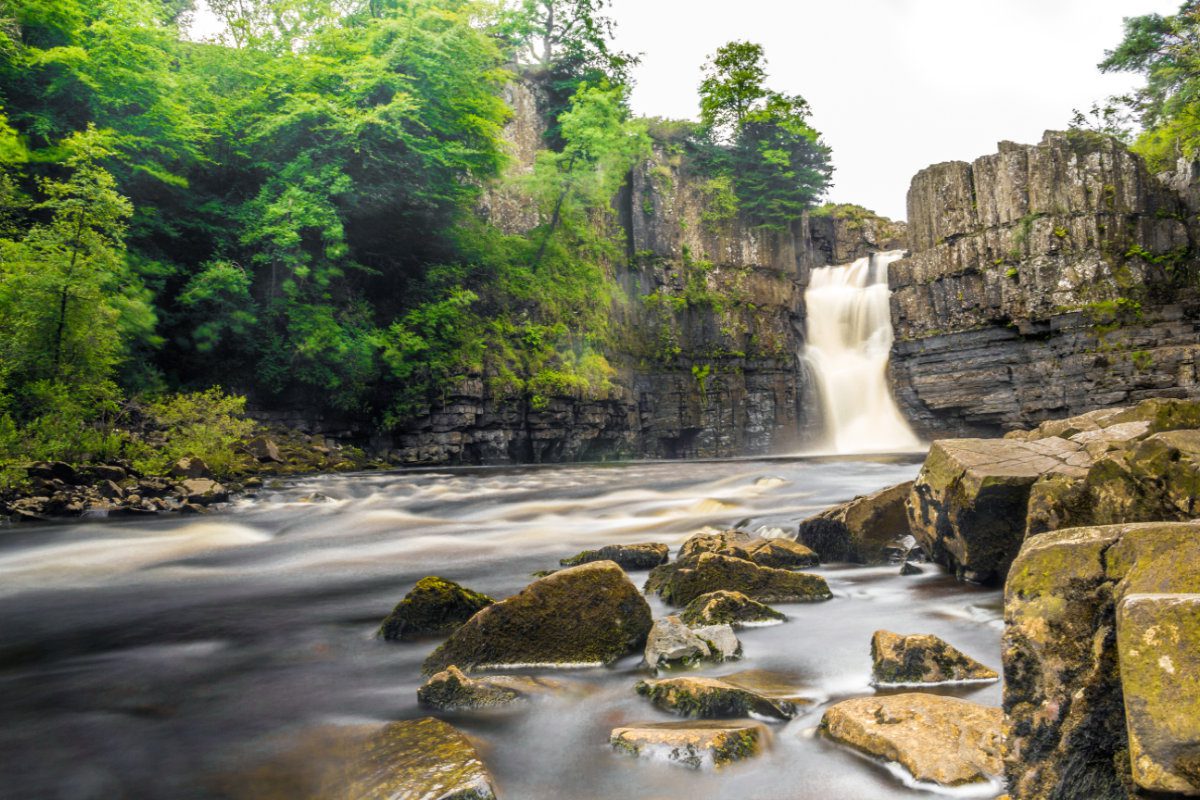 There are five youth hostels in the North Pennines AONB, a testament to the region's size, as well as its popularity. This is a region of beautiful dales, rolling hay meadows and upland heath that harbours rare alpine plants, red squirrels and — in the streams and reservoirs — otters. 36% of the AONB is designated as a Site of Special Scientific Interest, and you'll also find England's biggest waterfall, the mighty High Force in Teesdale. Walkers and mountain bikers are attracted to the wildness of the region. Various locations are also recognised as Dark Sky Discovery Sites, among the best places in England to see the stars.
Nearest hostels: YHA Dufton, YHA Langdon Beck, YHA Edmundbyers, YHA Ninebanks, YHA Alston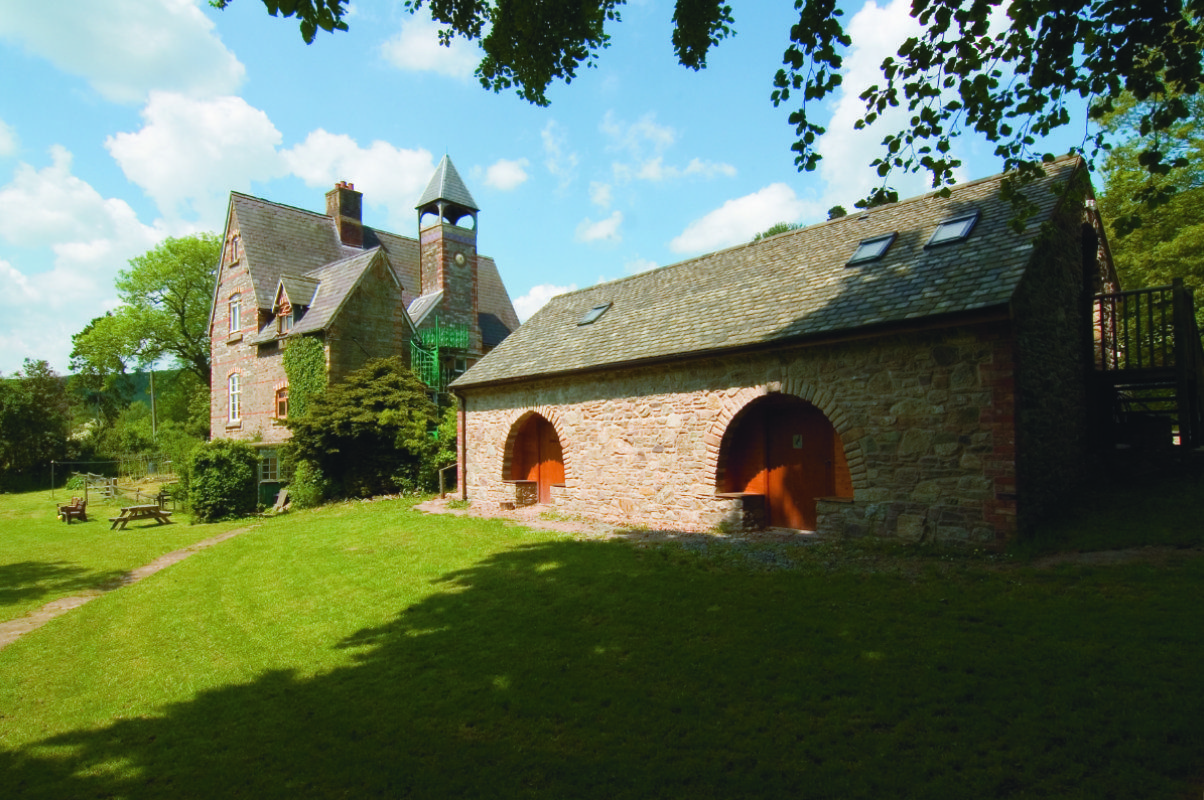 The Shropshire Hills AONB covers almost a quarter of the county. The hilly aspect of the region attracts mountain bikers, walkers and climbers to explore the crags around the Stiperstones and Wrekin, the valleys around Long Mynd and the woodland of Wenlock Edge and Clun Forest. Alongside these activities, nature lovers will also find ancient woodlands, wildflower meadows and all manner of wildlife, including otters. Such was the importance of this area in the past that it's filled with hillforts and castles spanning millennia. Offa's Dyke also passes through the region. There are four hostels within the AONB, all of them great jumping-off points for exploring the area.
Nearest hostels: YHA Bridges, YHA All Stretton Bunkhouse, YHA Wilderhope Manor, YHA Clun Mill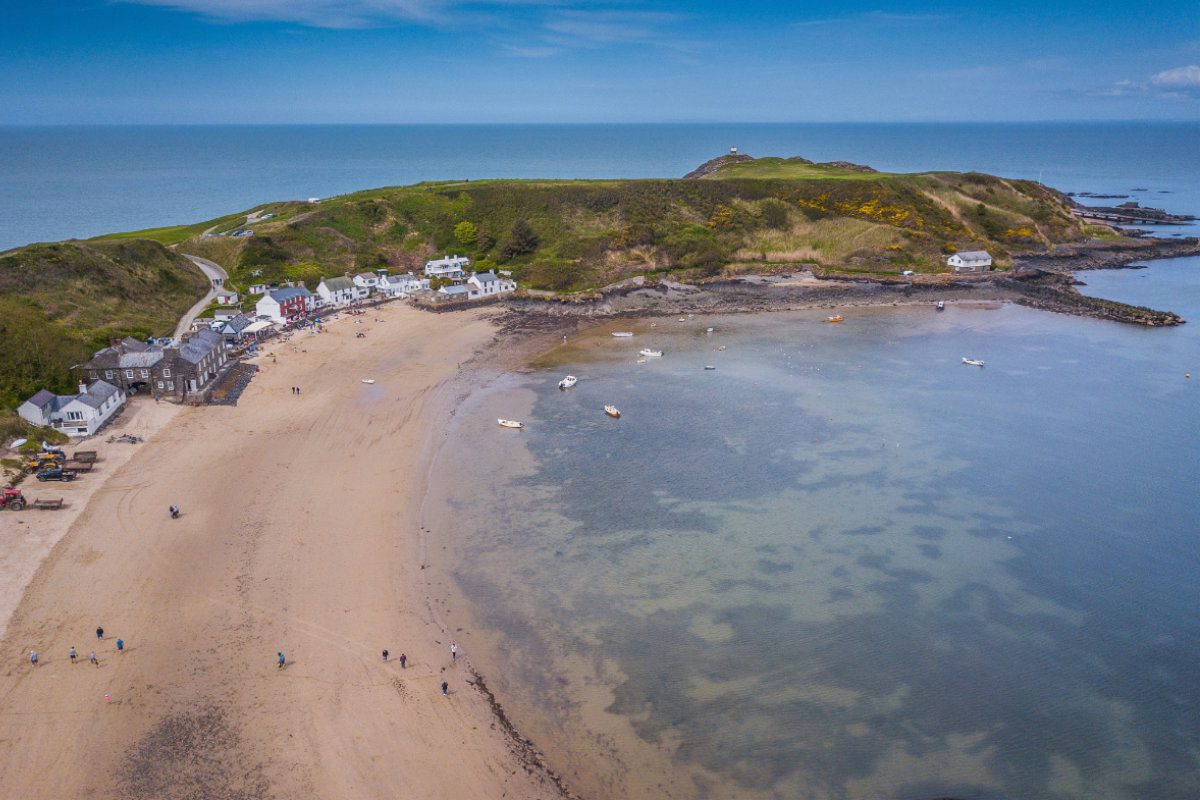 This AONB covers around a quarter of the dramatic Llˆyn Peninsula. It's a part of North Wales dominated by huge sea cliffs, wild seas and rampant dune systems. At its heart is the high point of Yr Eifl, where you'll find the remains of an expansive Iron Age hill fort. A couple of miles off the end of the peninsula is Ynys Enlli (Bardsey Island), a sanctuary for birdlife with around 30 nesting species, as well as a grey seal colony. Activities in this predominantly Welsh-speaking region include hillwalking and sea kayaking.
Nearest hostels: YHA Snowdon Ranger, YHA Kings
On we journeyed at full tilt through traffic-light orchards, the brain's compass dialling for fell, moor, escarpment and shore, the skull's sextant plotting for free states coloured green on the map, using hedgerows as handrails, barrows and crags as trig points and cats' eyes.
Excerpt above taken from 'Fugitives', written by the Simon Armitage to celebrate the creation of AONBs.
Read next: Get inspired this season with our round-up of springtime activities.
Photo credit: Zoe / Michael Conrad /Helen Hotson / Colin & Linda McKie / Connor / januszkure / Adobe Stock