Article written by Vanessa Ball from Wanders Miles
YHA has long been at the heart of travelling in the UK. They are affordable, friendly and can be found in each of the most beautiful and interesting parts of our fascinating country.
Traditional camping grounds and no-frills dormitories continue to be popular. However, for special occasions or a more decadent style of tent, YHA are now offering glamping in the Lake District and beyond.
YHA Grasmere Butharlyp Howe
A short walk from the bustling centre of the famous Cumbrian village sits YHA Grasmere Burtharlyp Howe, an oasis of peace populated by friendly hikers and a family of red squirrels,
The main house is a handsome Victorian mansion with two well-stocked self-catering kitchens, a spacious dining room, and relaxed lounges. It's a snug place to rest, but our home for the night was to be on the pretty grounds of the hostel.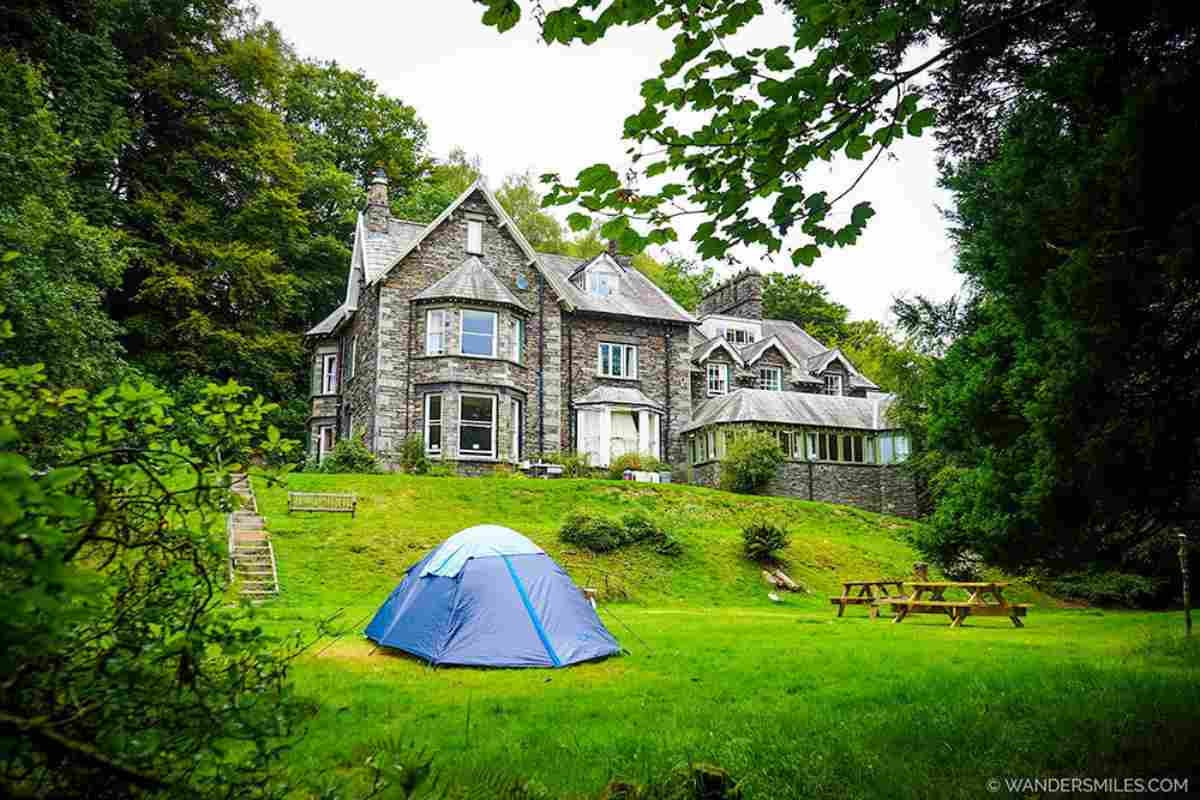 YHA Grasmere Burtharlyp Howe overlooks a lush meadow with jaw-dropping views of the local fells.  A path has been cut into the grasses to allow guests to explore and maybe enjoy a picnic or glass of wine as the sun goes down.
Behind the hostel there's a dense woodland that kids would adore exploring. You are so close to civilization, but amongst the trees it feels like another world.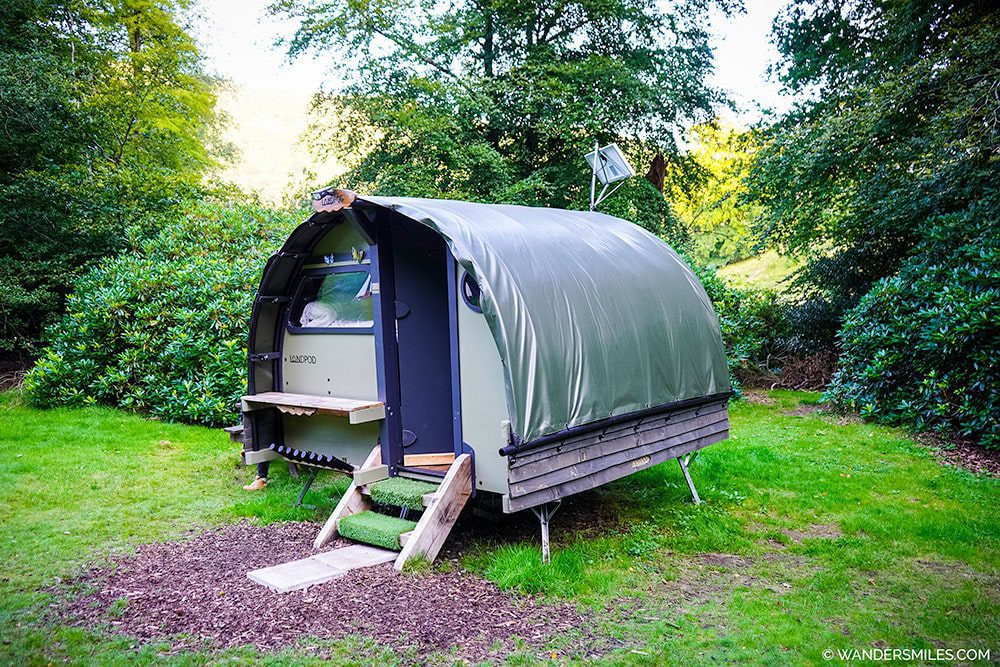 The land pods are warm, waterproof and sleep up to four with a comfy double bed and two singles. On good weather days head to reception for a £5 bundle of wood and revel in an evening beside the fire pit.
My favourite part of glamping here was peeling back the canvas roof of the land pod and gazing up at the night sky, just gorgeous!
Grasmere was the much-loved home of the poet William Wordsworth. He described it as 'The loveliest spot that man hath ever found." Make a literary pilgrimage and visit Dove Cottage the whitewashed abode where he penned some of his most famous poems before taking a stroll through the churchyard of St Oswald's Church to his final resting place.
If you love hiking, most people visiting the Lake District do, Grasmere is a fantastic base for walks. Head to Easedale Tarn, an idyllic spot two miles west of the village between Tarn Crag and Blea Rigg, or climb Loughrigg Fell, a diminutive mountain with spectacular views towards Langdale.
As with most of the YHA estate, this hostel has serious green credentials. Much of the lighting is solar and it operates on sensors. Recycling facilities are provided throughout and non-toxic cleaning materials are used to keep everywhere sparkling. Wet weather gear is dried in the vast drying room rather than inefficient tumble dryers and re-usable tea towels and cloths are provided in the kitchens. I loved the water re-filling station outside reception too, such a good idea!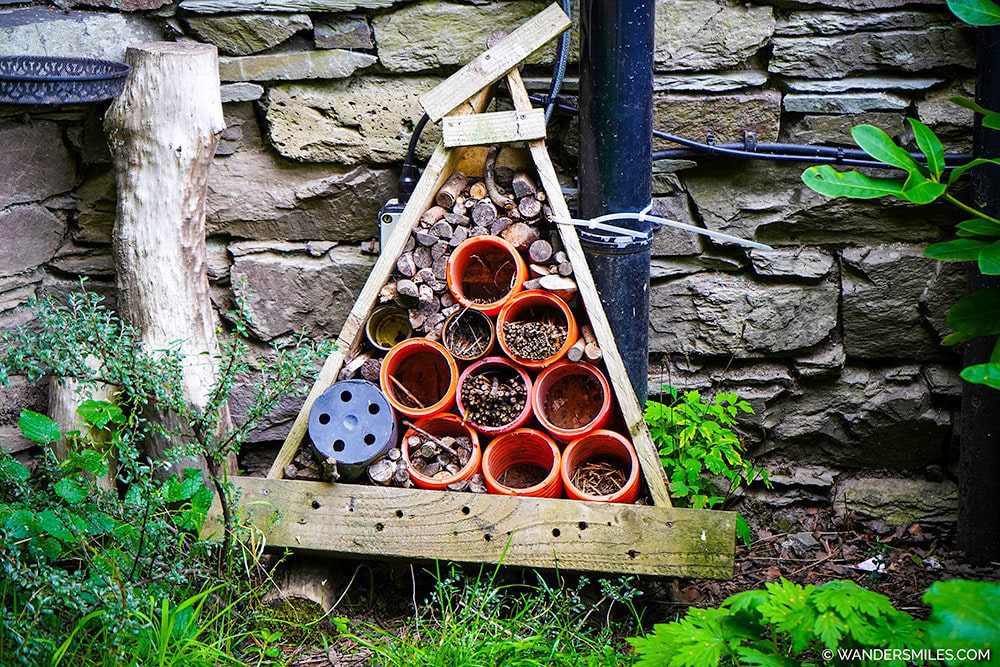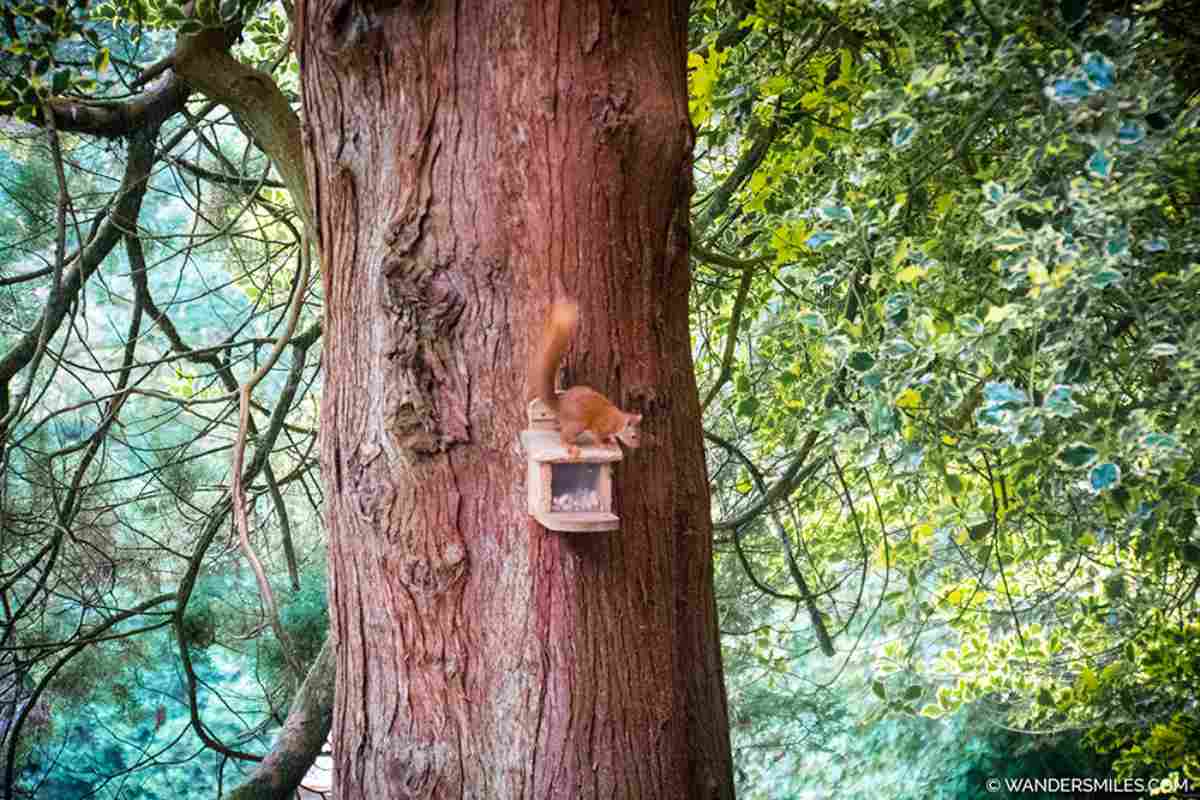 Nature is cherished at YHA Grasmere Burtharlyp Howe. There's a bug hotel teeming with life, the rare red squirrels live happily here and the land pods are elevated to protect the life in the lawn beneath.
YHA Borrowdale is a 4* hostel on the banks of the River Derwent. It has a friendly atmosphere and the wooden panelling, roaring fireplace, and hiking-themed décor gives it a cool ski chalet look.
The food at YHA Borrowdale is fab too! Indulge in a full breakfast, two-course supper club or one of the locally sourced specials.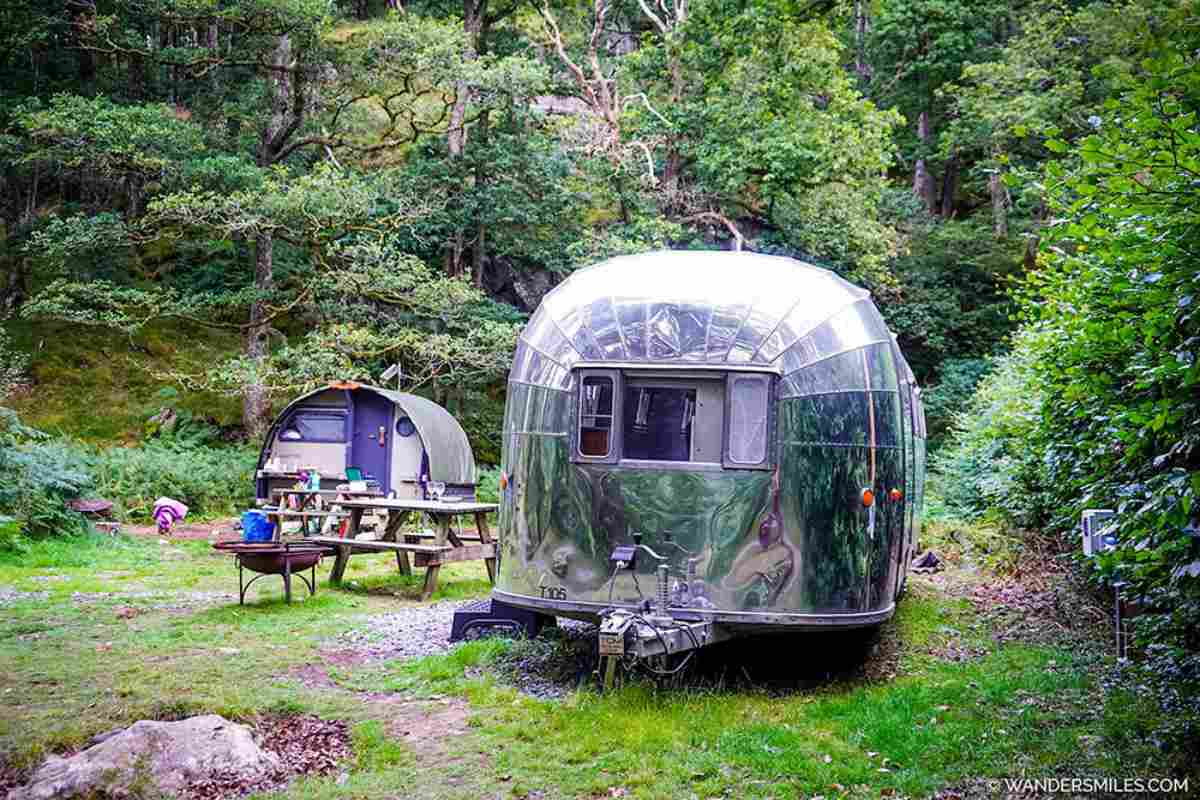 There is no way to blend these shiny beauties into the landscape but that just made them look even snazzier. Inside was pure luxury! Heating, a soft double bed, fluffy duvets and USB charging points.
YHA Borrowdale is an awesome base for adventure seekers. The big mountains such as Scafell Pike and Bowfell are nearby and an adrenaline spike-inducing Via Ferrata is at the Honister Slate Mines a short drive away.
My visit to the area included a wonderfully refreshing wild swim in Styhead Tarn. It took a little bit of bravery to plunge in, but the post dip glow was so worth the first shocked gasps.
Then, on the recommendation of a friend, I trekked to Millican Dalton's Cave on magnificent Castle Crag. It was once the rudimentary home of a self-styled Professor of Adventure and lover of the extreme. It's hard to imagine what living between the brutal stone walls would have been like in the depths of winter.
YHA Borrowdale is an environmentally friendly hostel with staff who are determined to minimise the impact of tourism on the Lake District. The Airstreams had LED lighting, recycling is expected and every effort to re-use is made. The inspiration to avoid sending waste to landfill is just outside the doors of the hostel. A quirky flowerbed has sprung up using old, battered hiking boots as plant pots.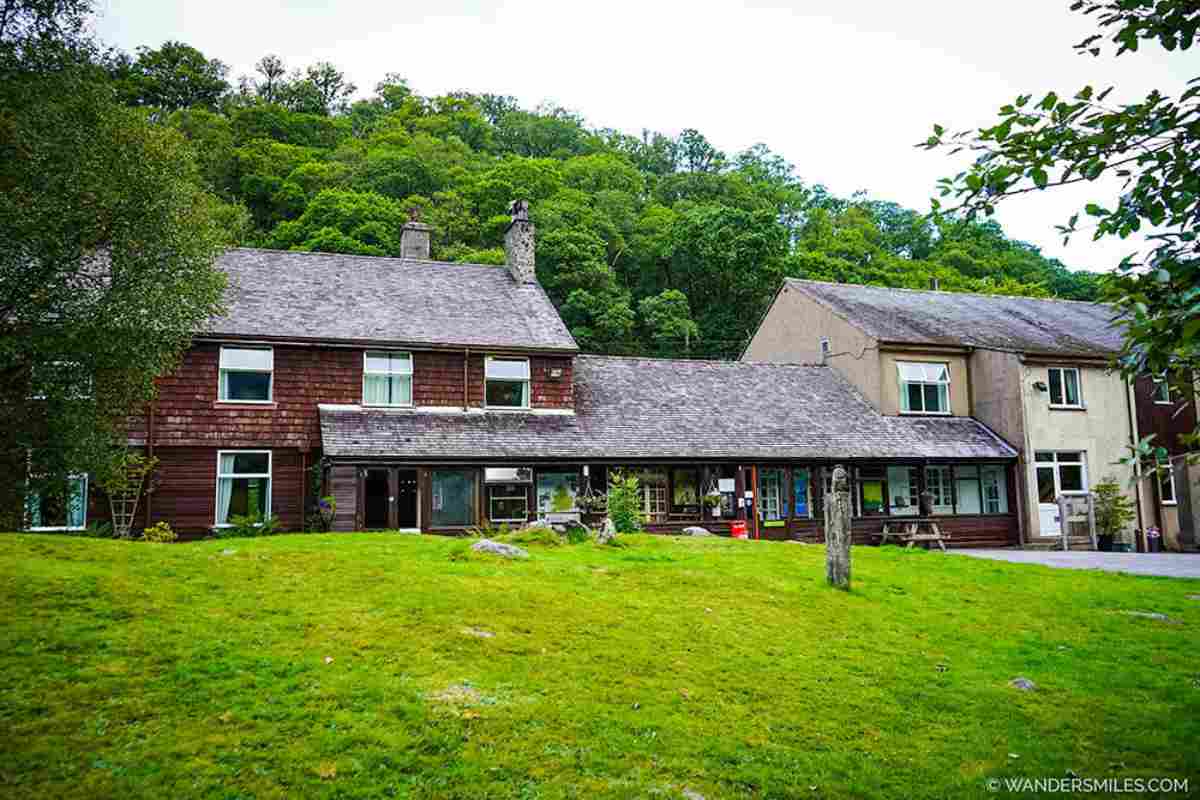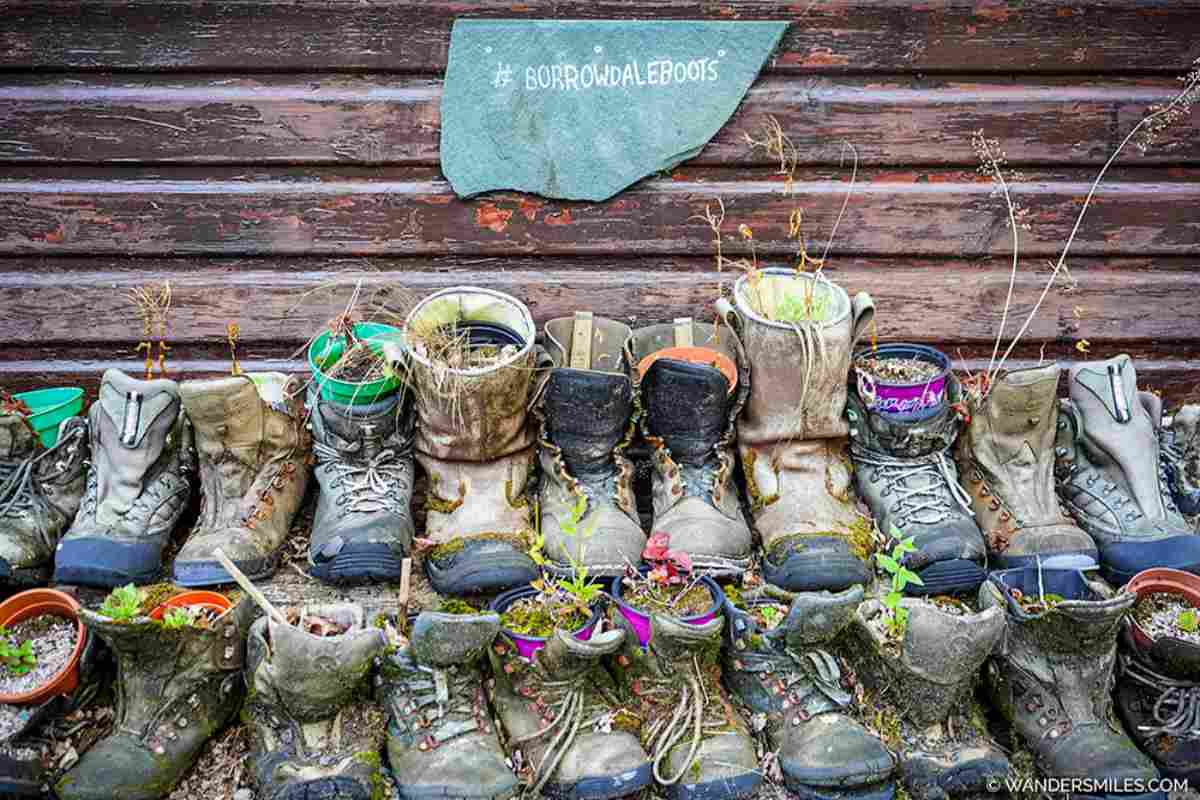 YHA Hawkshead is an elegant 19th century grade II listed building in a neo-classical Greek revival style. The sight of this chic building set against the backdrop of secluded woodland and wild Esthwaite Water made me smile.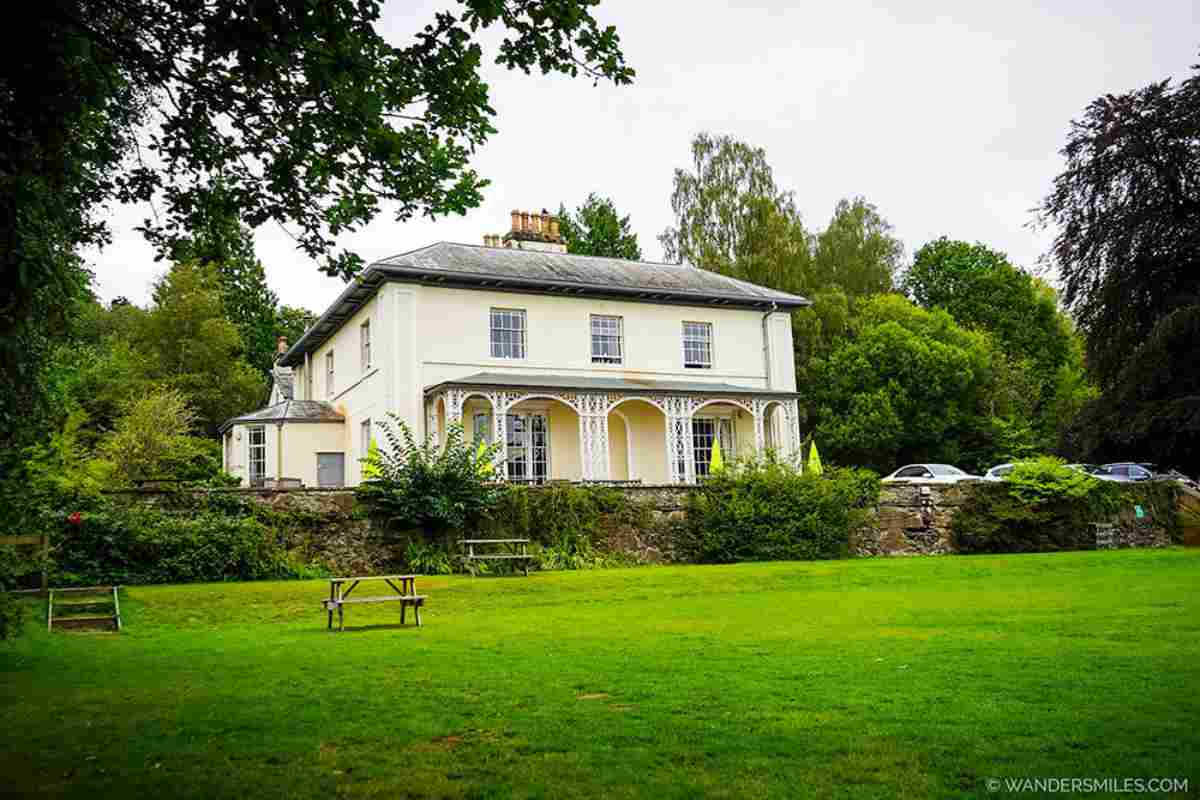 The hostel is very family-friendly and when I visited the gardens were full of laughing children. There's a kitsch games room, a comfortable lounge, a large self-catering kitchen, and a dining room serving breakfast baps, pub-style food, and a choice of drinks.
My glamping experience at YHA Hawkshead was in bell tents. You're still under canvas but with the extravagance of five futons, eco-friendly solar lights, soft flooring, colourful rugs and a BBQ fire pit. I was hugely impressed with the duvet, it was excellent quality and heavy and I had a dreamy night of sleep thanks to this thoughtful touch.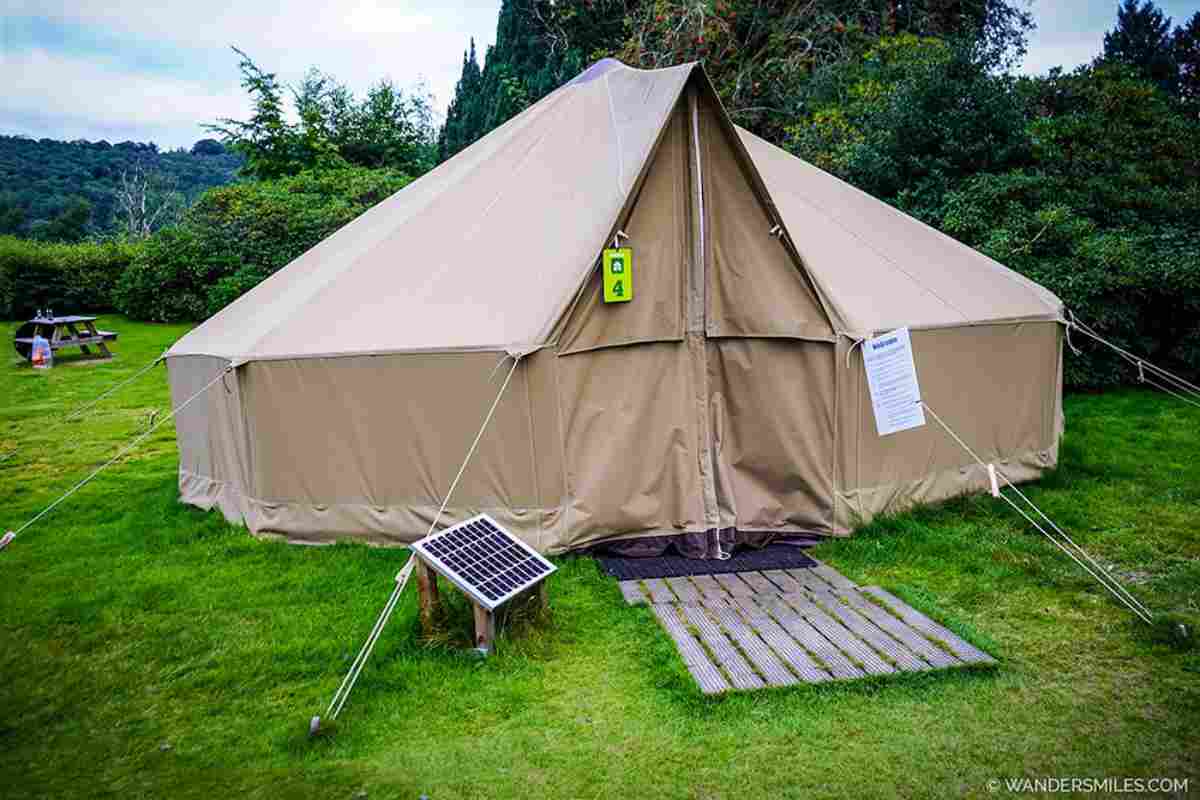 YHA Hawkshead is close to the west shore of Windermere, a busy part of the Lake District with lots to discover. For jaw-dropping views with a twist, visit the Claife Viewing Station. It was built in the 1790s and features beautiful tinted-glass windows that replicate the lake throughout different seasons and times of the day.
Beatrix Potter's Hill Top Farmhouse was also a highlight and it would be a useful option for tourists stricken by a rainy day. 'It is nearly as perfect a place as I have ever lived in' was how the famous writer described her new home when she arrived. It's lovely to wander the gardens and veg patch and imagine the creatures from her books amongst the plants.
Taking in the drama of Grizedale Forest is my top tip for thrill-seekers. You'll find mountain biking trails, tree-top zip wires and a Go Ape course. Alternatively, seek out the sign-posted walking routes which are brilliant for people who love walking but aren't confident with a map.
YHA Hawkshead follows the strict sustainability and environmentally friendly guidelines that are standard across all hostels. Solar power is the energy of choice and non-toxic chemicals are used for cleaning. In addition, the Containex shower block and toilets the glampers and campers use are at the forefront of green technology so won't adversely affect the woodland glade they sit in.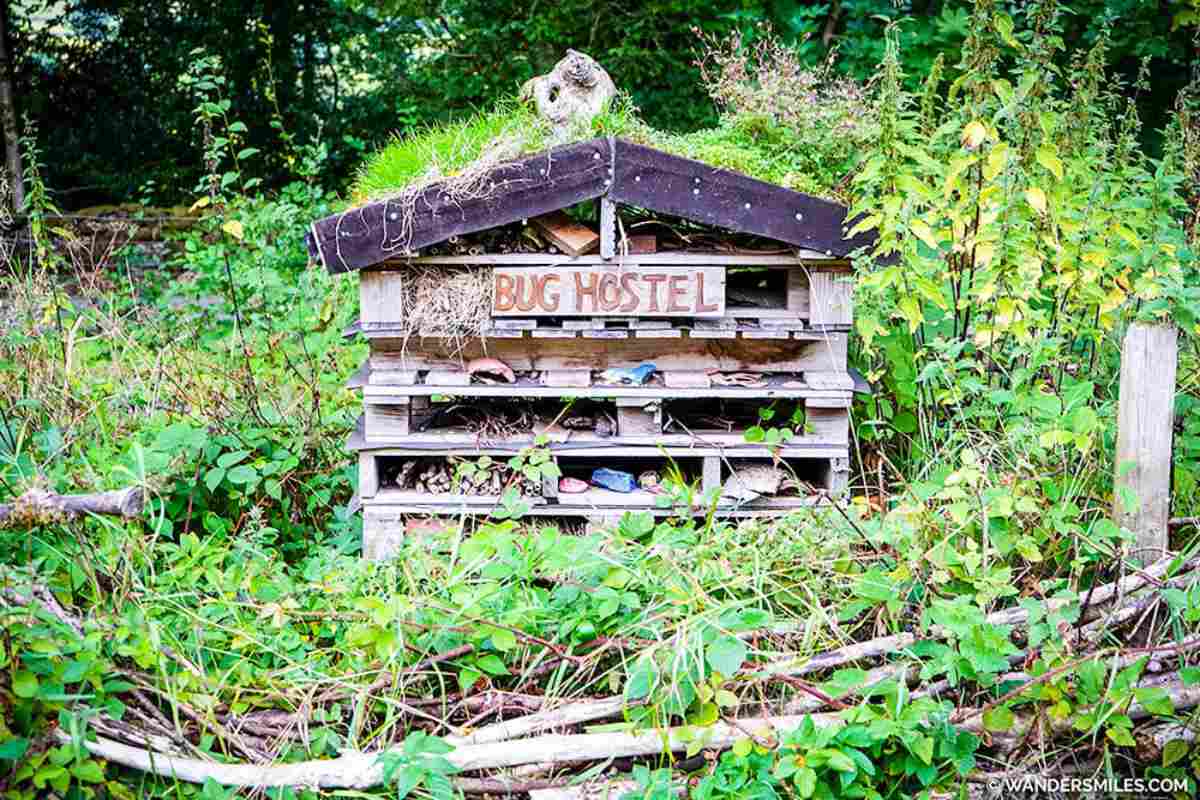 Want to find out what other YHAs are as green as our logo? Take a look at our other eco-friendly hostels.