Ensconced in the cosy games room at
YHA Coniston Holly How
, we watched our respective children make a domino run. Rain pelted the windows and the monkey puzzle tree rocked in the wind. The other parent leaned over and whispered, slightly embarrassed: "Do we have to go out during the day time?" This was the first time he had stayed at a youth hostel with his young children. Like me, he had been hostelling as a young adult, and, along with the happy memories, there were certain other things he remembered from that time. One was being rather cold and damp. Another was having to do a cleaning job every morning. And yes, he remembered that hostellers were always expected to go out and enjoy the great outdoors – whatever the weather – until the hostel reopened in the evening.
I reassured him that it would be fine for him and his family to use the common rooms of the hostel during the day, though the kitchen would be closed for an hour or so for cleaning. He was extremely relieved to hear this, especially as they were in fact staying at the hostel campground.
Talking to other parents and carers at the school gate about our recent family holidays in youth hostels, I've found that many have hostelled in the past. Their eyes light up as they recall youthful adventures, but they often have misconceptions about what YHA hostels are like today: "I just hadn't thought of taking my children to stay in one"; "Don't you have to stay in a dormitory?"; and, again, "Don't you have to go out during the day time?"
They are surprised to learn that many hostels now have private rooms for couples, families, or groups of friends, and, indeed, that children under the age of 12 aren't allowed to stay in dormitories. It's easy to find the available private rooms using the search facility on the YHA website. A whole range of other family-friendly accommodation is available too, including camping pods, bell tents and tipis, and you can camp using your own tent at many hostels, and use the communal indoor facilities such as the self-catering kitchen, lounge, and clothes-drying room.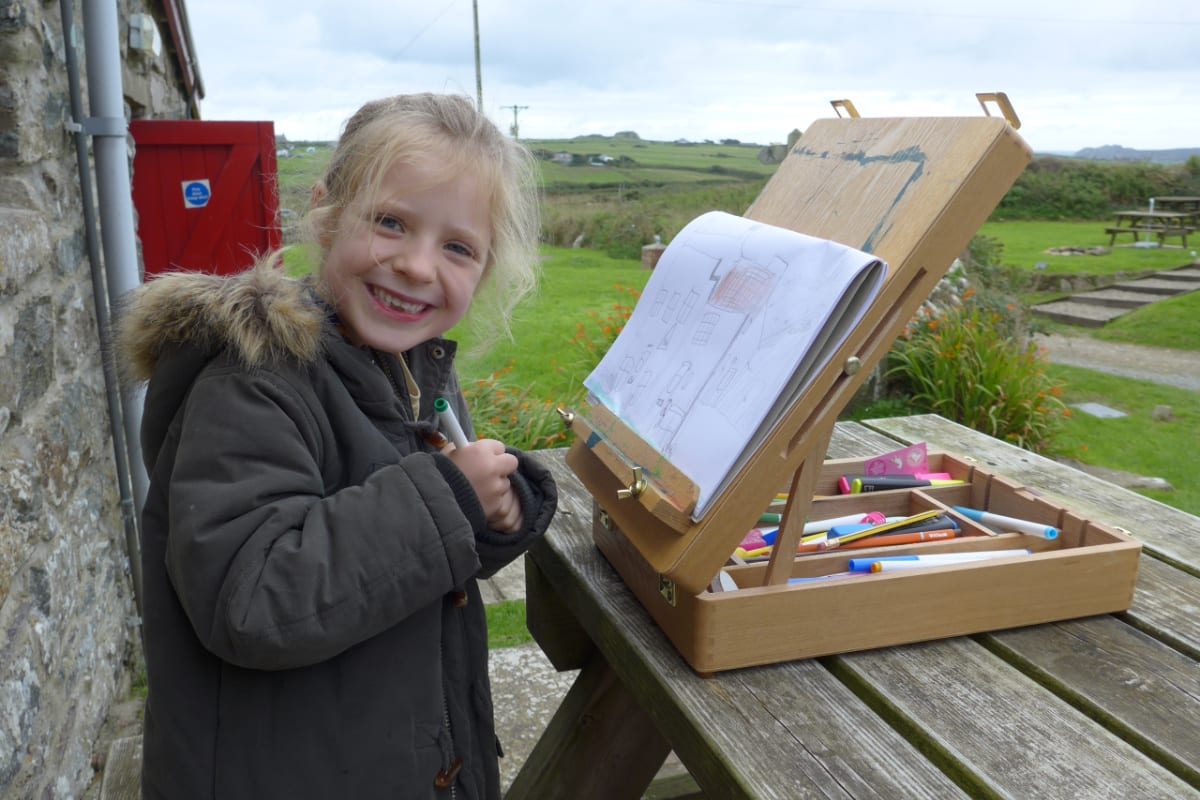 Some people imagine that hostels are very spartan. A staff member at YHA Keswick, a recently-refurbished town-centre hostel, told me that a prospective visitor had phoned to ask if the hostel was heated! The truth of the matter is that they vary a lot. There are hostels in stately homes and grand old hotels and there are hostels that are simple bunkhouses, one level of comfort up from camping. It depends on what you want and need. For example, rooms with en-suite bathrooms are available at some hostels, but the shared shower rooms and toilets are clean and there are usually enough of them to mean you don't have to wait long. Everywhere we've found the mattresses comfortable and the duvets warm, and our children love the novelty of bunk beds.
With catering, too, there's plenty of choice. Most hostels have a self-catering kitchen and this is extremely useful if you want to be flexible about mealtimes; if your children have a special diet or allergies; or if they just take ages to eat their food. On the other hand, if you fancy a break from cooking, many hostels can provide food, from breakfasts and bar snacks to pizzas and supper clubs. At some hostels children eat free when you purchase an adult meal.
Being allocated a general cleaning job might be character-building – one mother I spoke to said it would be good for her kids – but these days you don't have to do one; the emphasis is more on being considerate and clearing up kitchens and other communal areas after yourselves.
Practical considerations aside, there's one very important thing that I always mention: at YHA hostels children are welcome, as is everyone, whatever their age.
Why I'd rather stay at a hostel than a budget hotel, when traveling with children:
Hostels have character and come in many different shapes and sizes; they are certainly not uniform and bland
There are indoor communal spaces such as lounges, and, often, outdoor spaces where children can play
There is usually a self-catering kitchen, so you can cook what your family wants to eat, whenever you want
There are good washing, catering, and drying facilities for campers and the opportunity to retreat indoors in bad weather
Above all, hostels are sociable, and you can get lots of good ideas for things to do with children by chatting to other parents and carers
The money we spend on accommodation and food supports the whole YHA network; enables families in difficult circumstances to go on holiday through the Family Breaks programme; and means that future generations of children will be able to enjoy the same opportunities for exploration and adventure as we've had.
Tips for hostelling with kids
Choose hostels with outside space and/or indoor playrooms
Involve children in planning: take a look in advance on Google Maps, Street View, and Ordnance Survey maps
Search for local sources of information – for example, if you're going to the Northern Lakes there's a great resource called Keswick Kids Recommend on the keswick.org website
Ask hostels if they have any specific activities for children, such as craft days or seashore safaris
Check local school holidays as they may have an impact on what you can do, for example swimming pools may be used for school lessons during term time
Make a few rainy day plans: is there a library, a museum, an indoor climbing wall, etc?
Take some things to do, such as I-spy books, binoculars, sketchpads and pens, or a telescopic fishing net for investigating rock pools
Don't be afraid to ask staff for help and advice, for example if your child has special needs or disabilities