By Jenny Lunnon, YHA's Family Ambassador
An old woollen mill beside the rushing River Greta, YHA Keswick is a great choice for a winter or spring family break. Though it doesn't have its own outdoor space it's right by lovely Fitz Park, which offers sports facilities, a playground with a zip wire, and an outdoor gym for adults.
Also in Fitz Park is Keswick Museum. Its star exhibit is a lithophone, an ingenious musical instrument made from flat pieces of the metamorphic rock hornfels. It has an otherworldly sound and our children loved playing it. The museum also organises craft sessions and other activities for kids, and in the gift shop I found an engaging children's introduction to geology that helped me to explain the dramatic landscapes of the Lakes.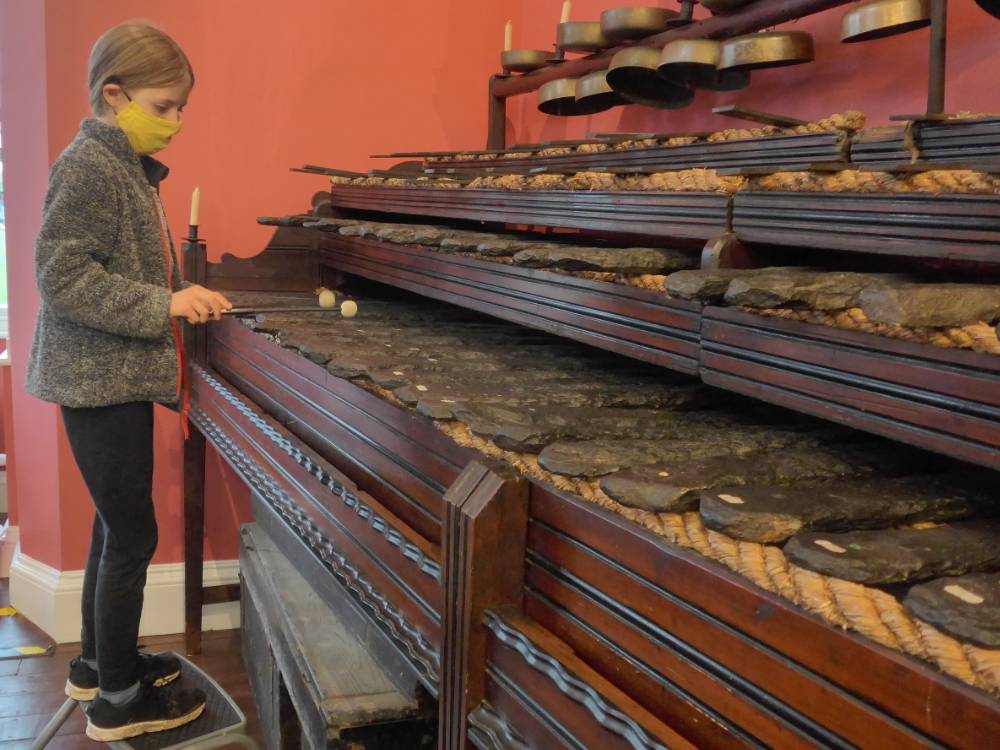 There's lots more to explore in Keswick, a welcoming town of around 5,000 people. It's justly proud of its independent shops and cafes, which include the well-stocked bookshop Bookends and the famous sweetshop Ye Olde Friars. There are four excellent charity shops, too, and plenty of outdoor shops in case you've mislaid your waterproof trousers or find your child has suddenly outgrown their walking boots. On rainy days you can enjoy a film at the atmospheric Alhambra Cinema, or a show at the Theatre by the Lake, which also has a nice cafe.
YHA Keswick's knowledgeable staff can advise on walks from the hostel door, including up the local fell, Latrigg (368m), or to the 38 standing stones of Castlerigg Stone Circle. Dating from 3,000 BC, it's one of the oldest in Britain.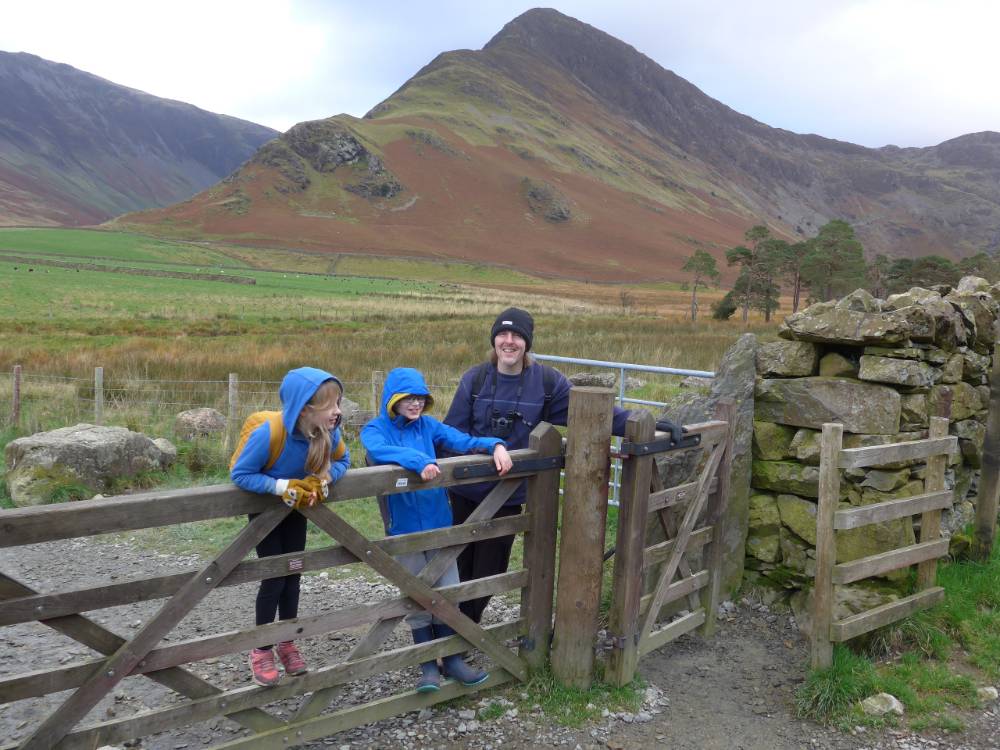 Or you can wander through town and under the pedestrian subway to Hope Park, where there is retro fun to be had in the form of crazy golf and radio-controlled boats. The park leads directly to Derwentwater, where there are walks through the beech and oak woods and around the shore to the viewpoint at Friar's Crag. Children can skim stones and feed the ducks and geese.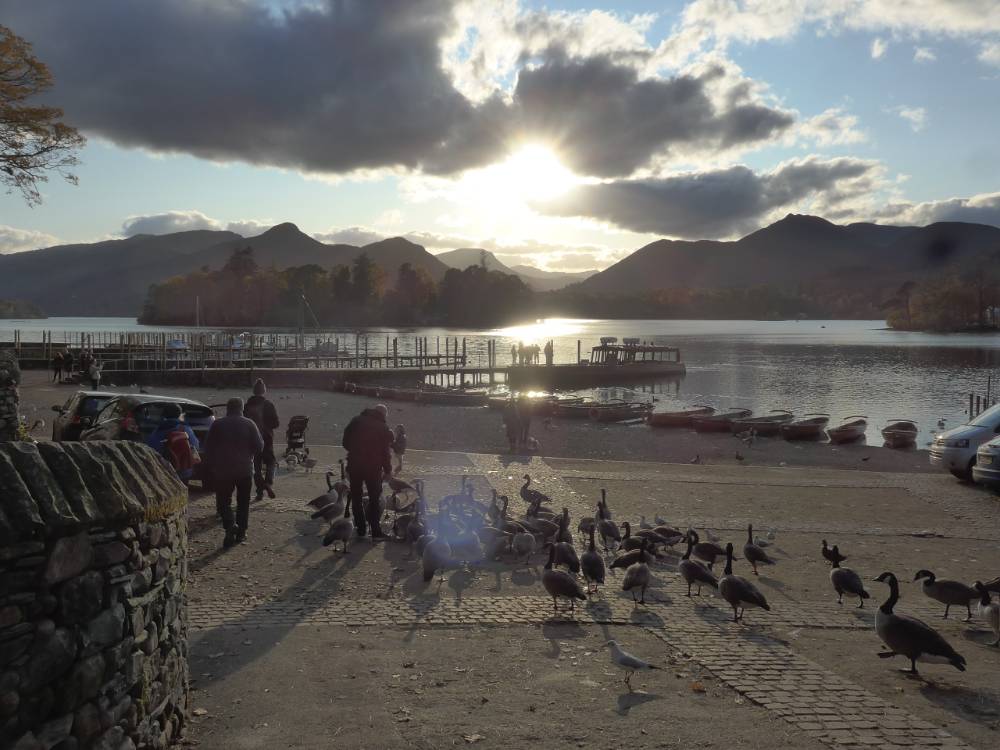 At the dock you can take a sightseeing boat trip around the whole lake, or just as far as Hawes End, where you alight to walk up Cat Bells. At 451m it's not too daunting a prospect, and the views are amazing.
Keswick is a public transport hub so you don't need a car to get there or to travel around the area. There are regular buses to the town from Penrith and Windermere railway stations, and it's easy to travel down Borrowdale and around the North Lakes by bus, though some routes are reduced or suspended while the winter timetable is in operation. Buses depart from outside Booths supermarket, a short walk from YHA Keswick. A family/group bus pass is both a great way to enjoy random adventures – 'Let's just get on the next bus!' – and to save money. For timetables and prices, see Stagecoach's website.
Inspiration can be found on the local website, which contains a section written by local children, called Keswick Kids Recommend. In fact it was their ideas and enthusiasm that made me want to visit Keswick in the first place.
YHA Keswick was completely refurbished in 2016. Many rooms overlook the River Greta, as does the bar and cafe area, so you may see the heron fishing as you drink your morning coffee.
Recommended reading
Outdoor Adventures with Children – Lake District by Rachel Crolla and Carl McKeating (Cicerone, 2019)
The Pebble in My Pocket: A History of Our Earth by Meredith Hooper (Frances Lincoln, 2015)