We are so lucky to have UK National Parks – beautiful places and great big open spaces. Here we visit the Lake District, a UNESCO World Heritage Site and one of the most iconic National Parks in the world. This National Park is famous for its breath-taking views and endless abundance of adventure.
We have 19 YHA properties in the Lakes so we've got your accommodation covered, from the heights of YHA Black Sail to the lakeside hugging YHA Ambleside.
Marvels of mother nature: Wasdale Valley
One of the wildest and most remote areas of the Lake District National Park, Wasdale is a beautiful valley dominated at its head by the behemoths of the Lakes, Great Gable and Scafell Pike. Wastwater is the deepest lake in England and its steeply screed banks make it one of the most dramatic. The view from YHA Wasdale Hall forms the basis of the iconic Lake District National Park logo.
The 'oh wow' experience: Striding Edge (also one for the experienced)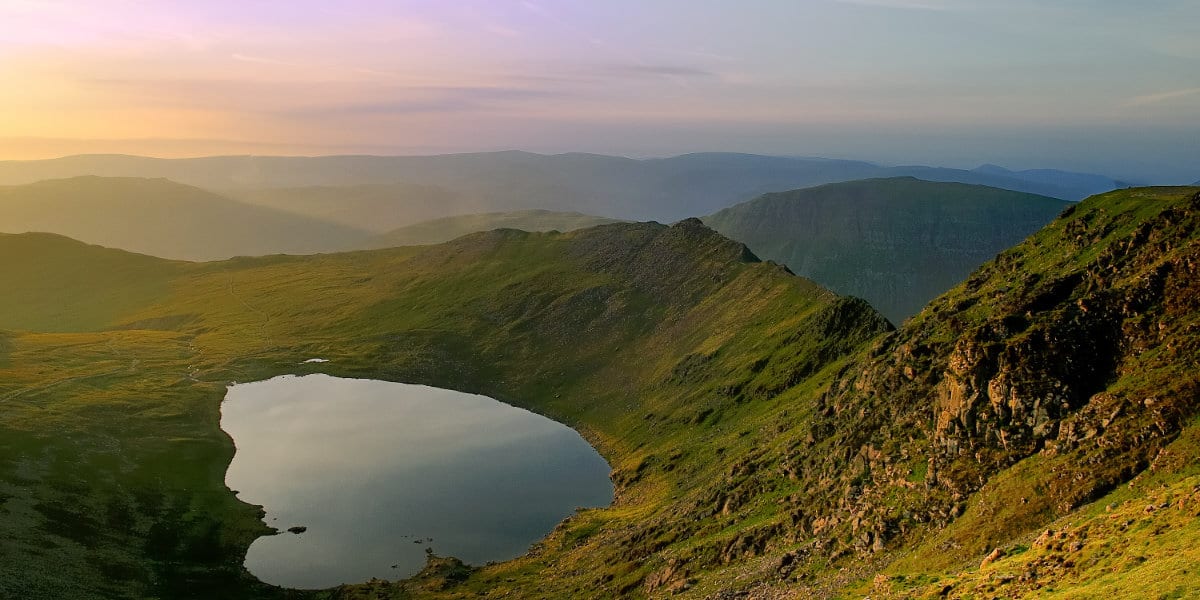 YHA Helvellyn sits (you guessed it) at the base of the towering fell, Helvellyn. Striding Edge is the most dramatic route to the summit, famed for its spectacular views and adrenaline-inducing exposure along its narrow walkways. This one really is a challenge; it's only for confident, able hill-walkers comfortable with heights.
Delicacies to sample: Kendal Mint Cake
The hero food for intrepid adventurers, Kendal Mint Cake is a sugary bar flavoured with peppermint that's renowned for giving weary travellers a much-needed energy boost. Kendal Mint Cake accompanied Sir Edmund Hilary and his team on the first successful ascent of Everest.
History to explore: Wordsworth Trust at Dove Cottage, Grasmere
Dove Cottage, situated in the picturesque village of Grasmere, was the setting for some of William Wordsworth's most famous and best-loved poetry. Today, the traditional Lakeland cottage and the adjacent Wordsworth museum show visitors the inspirations, musings and day-to-day life of this literary icon.
For little adventurers: Lakes Aquarium
Home to hundreds of fascinating creatures, the Lakes Aquarium showcases the life that's teeming below the surface of the National Park's lakes and rivers, as well as more exotic species from around the world. Come face-to-face with a pike, the supreme predator of the lakes, or follow the family of oriental small clawed otters as they gambol about their habitat.