UK National Parks – world-class landscapes, stunning natural beauty, packed full of wildlife and big skies. Here is your guide to visiting the famous hills of the Peak District, home of outdoor adventure and literary tales, it is teeming with places to see, things to do, new experiences to try and new delicacies to devour.
And, handily, we've got 10 YHA properties scattered across the UK National Park, each with their own unique character and history. Come and visit!
Marvels of mother nature: Poole's Cavern
This 2-million-year-old natural limestone cave on the edge of Buxton, just outside of the National Park, has fascinated visitors for generations. Mary Queen of Scots has supposedly explored its depths, which are named after an outlaw who used the cave as a lair from which to rob unsuspecting travellers.
The 'oh wow' experience: Stanage Edge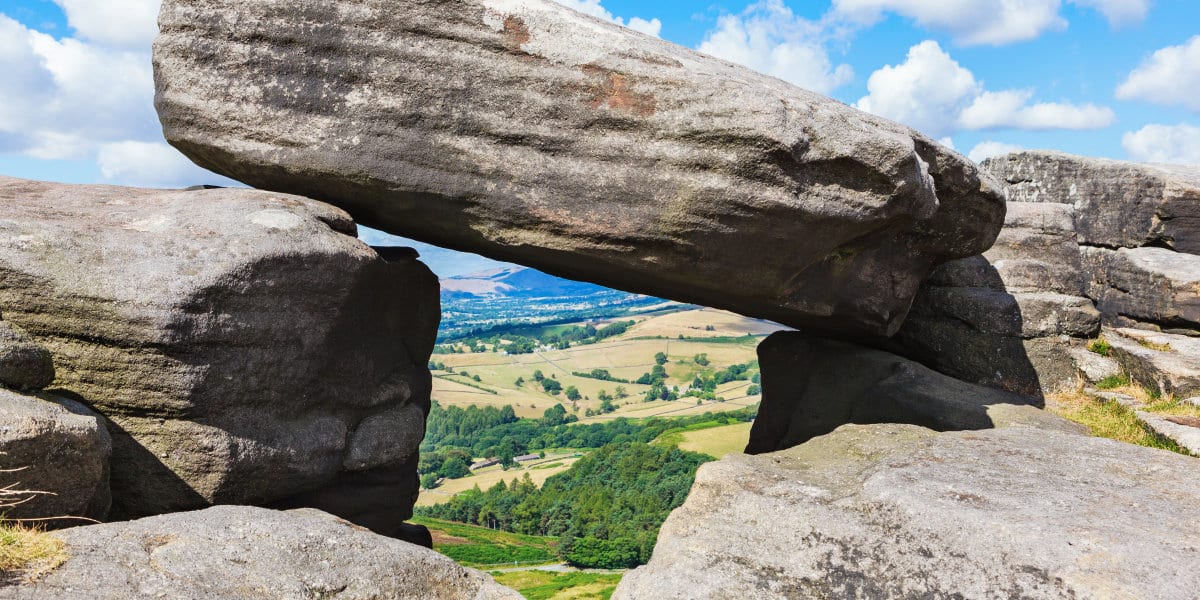 Just 10 minutes from YHA Hathersage, the long gritstone crag of Stanage is something of a pilgrim site for climbers, with more than 2,000 routes stretching over the mile-long crag. Up to 20m high, Stanage's irresistible grooves, crack lines and slabs are the ultimate playground for trad climbers and boulderers of all abilities. Its stunning views also make it perfect for walkers.
Delicacies to sample: Bakewell tart from Bakewell
Proper Bakewell tarts (or puddings, to give them their proper name) don't look much like the Mr Kipling variety. The market town of Bakewell has been famous for its puddings ever since the 1860s, and today there are two bakeries claiming to be the 'original' outlet, Bloomers and the Old Original Bakewell Pudding Shop. Now there's a great excuse for two puddings if ever I heard one…
History to explore: the 'Plague Village' of Eyam
The tiny village of Eyam in the heart of this UK National Park has a big place in the history of the area. In 1665, the plague found its way to Eyam via a bale of infected cloth. The villagers took the remarkable decision to quarantine themselves to prevent the spread of the disease, saving countless lives but condemning many of their own.
For little adventurers: Dovedale stepping stones
A gorgeous two-mile walk from YHA Ilam Hall takes you to a series of wide, sturdy stepping stones over the River Dove. Perfect for little feet and confident paws, the stepping stones will be a big hit with the whole family. The best time to go is midweek or early morning when it's quieter, it'll make your Peak District getaway one to remember.