The Youth Advisory Team provides direction and leadership to YHA. This is for the purpose of achieving YHA's strategic objective that young people are included in governance and in all aspects of the charity's decision-making. Here is the Youth Advisory Team's story so far…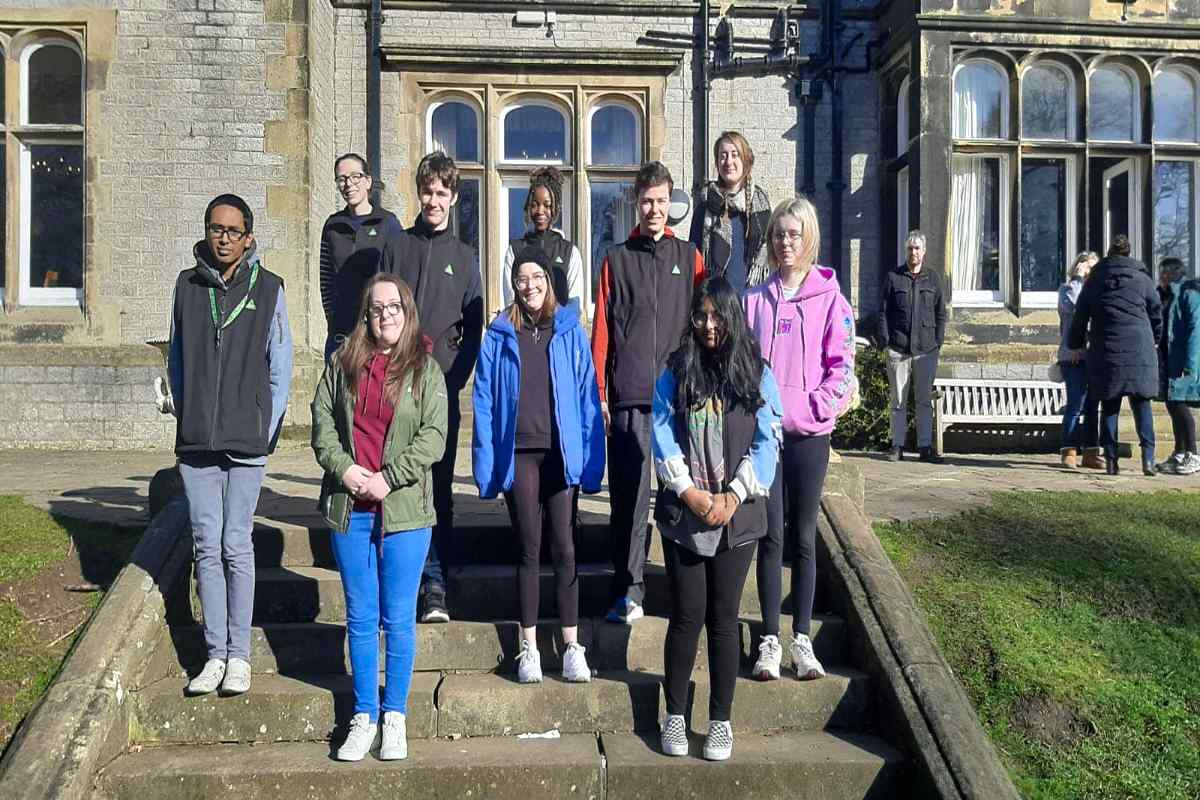 We are a group of 14 individuals aged between 16 and 25 bringing greater 'youth voice' to YHA and its strategic direction moving forward. We advise in the leadership of the YHA and work alongside its trustees, executives and staff.
Although we come from a diverse range of backgrounds and are far-spread across the UK, we all share an unmatched enthusiasm for the future of young people. Our diverse membership gives a strong representation of the communities that the charity serves, with each member bringing their unique perspective to the youth advisory team.
The team was set up in February 2021. We spent the first six months creating a strong working methodology and forging initial links with YHA staff, departments, and projects. Following recent recruitment, we have welcomed new members, and the Youth Advisory Team is now successfully established as a permanent asset to YHA's organisational structure.
We act in an advisory capacity to communicate the needs and opinions of young people today. In turn, making YHA better equipped to support this generation of young people, and the next.
The team work closely with a selection of YHA departments and projects to advise the direction and objectives of each. A range of youth advisory team sub-committees facilitate far-spread influence across multiple areas of YHA and allow us to bring a youth perspective to every level of YHA's decision-making, function, and governance. Our sub-committees are youth education and employability, youth network and engagement, charity development, improving YHA's diversity, capital strategy and hostel operations, communications and reporting, and drafting.
The team connects primarily through virtual means, but we also have in-person team-building meet-ups at YHA hostels. Through regular online meetings, each sub-committee engages directly with associated YHA staff to discuss and direct the current and future work of the department. Subcommittees then report back to the team during collective meetings, where decisions are reviewed and discussed.
Why was the youth advisory team set up?
The team was set up to support YHA in delivering its core mission:
"To enrich the lives of all, especially young people, by providing brilliant hostel stays and experiences that improve physical health, mental wellbeing and life skills."
Youth participation features heavily in our 10-year strategy. One of the key objectives featured in this proposal is to provide five million people with a hostel experience in the next five years, with the aim of half of these individuals being children and young people. Considering the scale of this target, the voice of young people has been rightly identified as a key and vital enabler in the positive progression of YHA, and the delivery of its charitable objectives.
The ongoing pandemic has undoubtedly disrupted the life of every young person in the UK and reaffirmed the importance of connecting with each other, with places, and with the outdoors. The team will help to ensure that YHA emerges from the pandemic in a way that is both relevant and responsive to all young people, especially those from challenging circumstances.
What impact has been made so far?
The team has hit the ground running to embed youth voice at the heart of YHA and our impact is already being evidenced and celebrated within the organisation.
It is clear that expanding the generational diversity of YHA's internal network has created a progressive and dynamic environment that has been appreciated by all involved. With full support from YHA staff, we have established our own internal governance. We have also produced our own working practice and associated documentation, and more recently developed the recruitment pack for new applicants.
The team has made significant contributions to the various workstreams and projects associated with the realisation of YHA's 10-year strategy. This includes involvement in the Campus ­– Employability and Life Skills project, through which we are currently developing a life skills retreat for young visitors to YHA. The team has also brought impact to YHA's work on inequality, diversity and inclusion. We have initiated the use of gender-identifying pronouns amongst YHA staff and are now working long-term to produce more diversity targets.
As part of our involvement with the Defra-funded Generation Green project (that aims to connect more young people to nature), we have given a regular review of the key project assets being produced by coalition partners and steered the showcasing of Generation Green success stories. The team has also been engaged with the hostel operating model and is continuing to learn more about the hostel network and how it functions on the ground level. So far, we have collected young people's feedback on the plans and priorities surrounding YHA's network – from its enterprise framework and future funding opportunities to its in-hostel amenities and sustainability initiatives.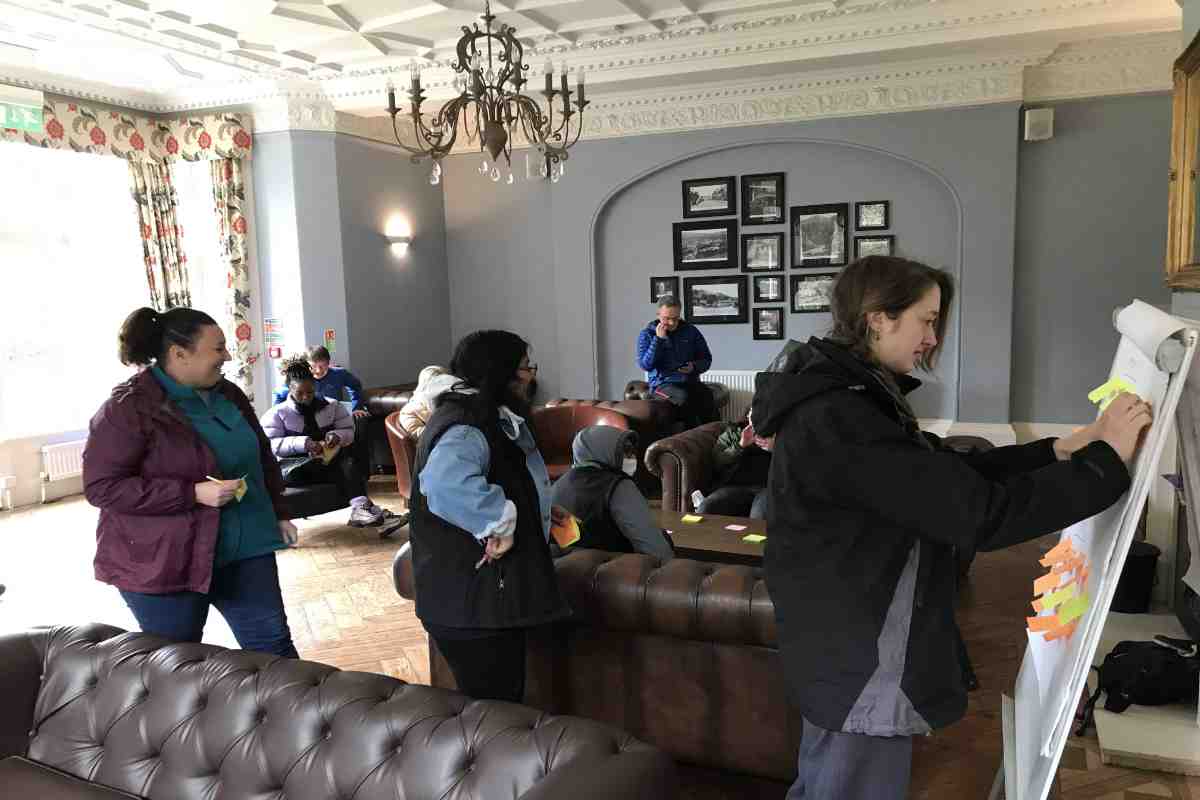 What does the future hold?
There are several priority areas that the team will be engaging with moving into the future. These include:
youth membership and reach
hostel operations and user experience
access, diversity, inclusion and equality
youth employability
engagement with other youth advisory teams
Youth Advisory Team & Trustee relationship
We have become a strong presence at YHA but we will now be working on building our influence outside of the organisation. We have begun to work on expanding YHA's youth network to promote widespread knowledge of, and access to, the services YHA has to offer. We will also be working on our social media presence and will be producing further articles to share with you. From updates on the work of the team to accounts of volunteering, the outdoors and YHA stays.
The team has actively shown the need for a youth charity like YHA to work for, but also with, the young people it aims to support. Moving forward, we hope that the framework could be replicated elsewhere in YHA and inspire other organisations to set up similar divisions. For now, we hope to further progress this new culture of meaningful youth participation, which is set to play a vital part in future-proofing YHA for every young person.