Oof, that autumn light and the way it plays over the hills. Heavenly. Maybe it's the view, maybe it's the mellow calmness of autumn, but this month we're inspired to count our blessings and celebrate successes. After all, it's the people that make YHA. Staff, volunteers and supporters, this edition is all about the wonderful contributions you make that help create life-changing experiences. Stick the kettle on, there are some special stories in this edition.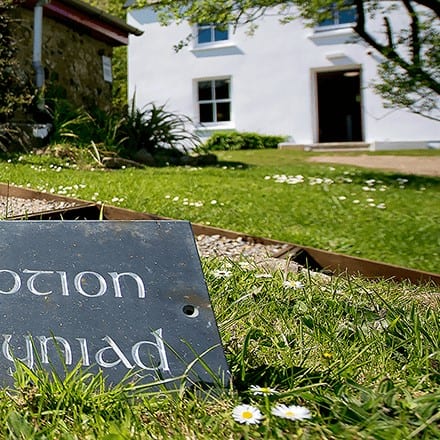 Small hostel superstars
Volunteers are the lifeblood of YHA. The organisation was born of the dedication of enthusiasts who gave their time freely to set up and run hostels around England & Wales. Today, we're grateful to all those who continue in the tradition.
Volunteer managers run small self-catering hostels the length and breadth of the network. With duties including checking guests in and out and keeping the site spick and span, the job is a responsible one but – with time every day to explore the local area – it has its rewards too.
Volunteers usually do a week or two a year, at their pick from our list of locations with vacancies. Anyone can apply, everyone gets training and we can help with transport costs. Plus, if you'd like to volunteer with a partner or a friend, you're most welcome to.
"I enjoyed myself. It was good to get away from it all into a very different environment. Met some lovely people and the area was beautiful to explore."
Volunteer manager after a super stint at YHA St David's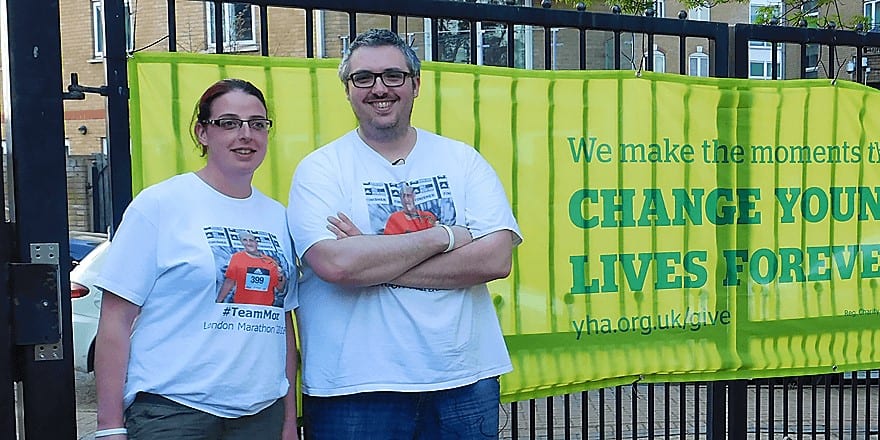 High emotion at the marathon
With the London Marathon ballot places newly announced, we're reminded of a group of runners who made last year's fundraising effort so special for us. In a moving tribute, Pete Horton and friends ran the marathon in memory of Paul Morris, or Moz as he was known.
Pete explained: "Before Paul got ill, I signed us up for the London Marathon for a laugh; Paul got in and I didn't. He was determined to complete the marathon and not let cancer stop him, so I figured the least I could do was join him. I got a place with YHA and was delighted."
Paul wanted to make his children proud and planned to try the marathon right up until the day he died. Spurred on by supporters, Team Moz completed the event (with only seconds to spare) and raised £19,000 for YHA and other charities. The donation to YHA held special poignance for Pete. YHA's Family Breaks Programme provides a free two-night break for families coping with challenges including bereavement; Moz's widow Laura and her four children will benefit from a break with the programme when they're ready.
By the way, if you were lucky enough to gain a London Marathon ballot place or missed out and would like to find out more about running and raising money for YHA, please check out our challenge pages.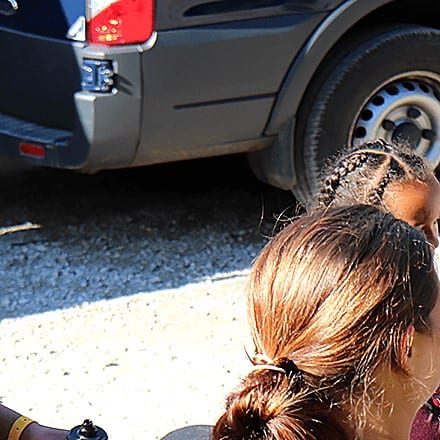 Our impact over summer
In August, YHA worked with partners to deliver free, two-night family activity camps at YHA Ravenstor and YHA Edale. For most of the 84 participants, these breaks offered the first family holiday in more than two years. For one family, it was their first holiday in a decade.
In addition to being on a low income, many guests experience additional complex challenges that prevent them from accessing time away together — such as disability, long-term health issues and trauma. Some had fled from conflict.
During the activity camps, families walked, talked, played games together, explored the countryside and participated in climbing, archery and canoeing. As they left, many reported greater wellbeing and sense of satisfaction with life. For families with English as a second language, the opportunity to make new friends and chat with others meant a great deal, improving confidence in communication and offering a newfound sense of belonging.
These breaks are made possible by the generosity of our supporters. If you would like to help us reach more young people and families, please visit our dedicated website and make a donation.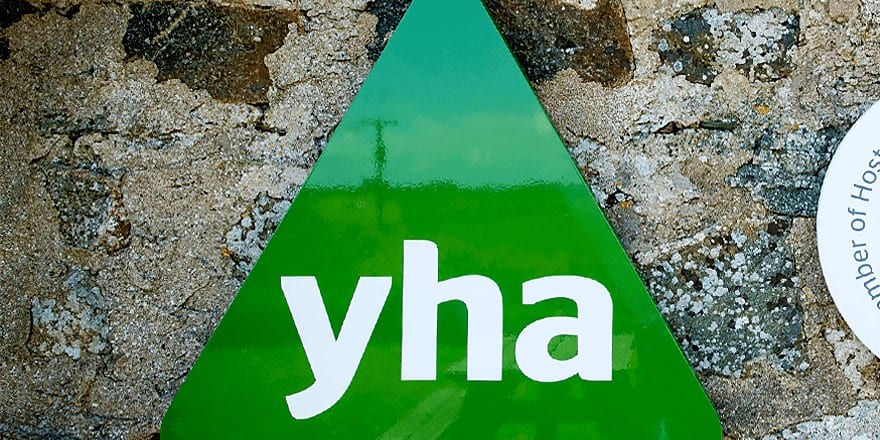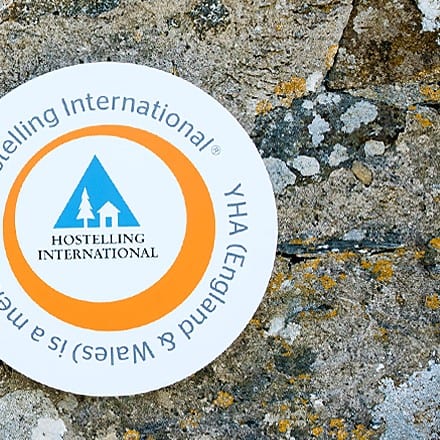 What YHA means to me
27th November is Giving Tuesday, when we'll be shouting about all the work we do to transform young lives forever through travel and real adventure. In the run up, we'd love to hear about your experiences with YHA. What does YHA mean to you? Has YHA made a difference to your life or the life of someone close to you? Please get in touch and share your experiences with us.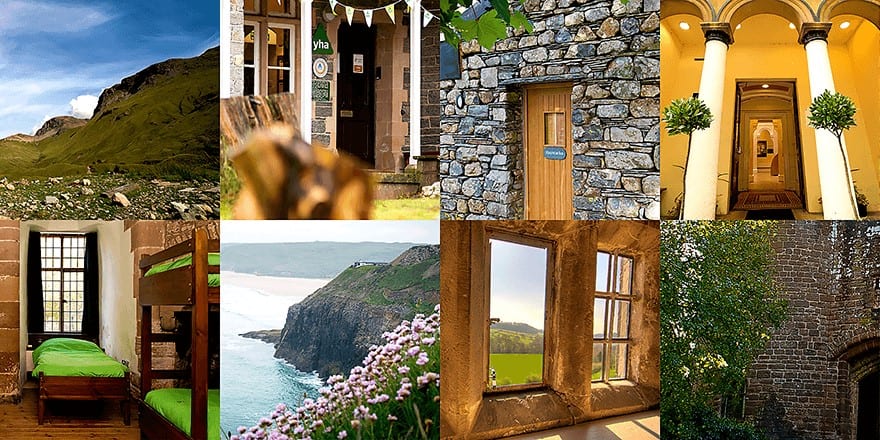 Countryfile's top ten
In case you missed it, in summer Countryfile compiled a list of Britain's best hostels. YHA clocked up eight of the 10 recommendations — including newly refurbished YHA Bath and YHA Perranporth. Did your favourite make the roll of honour?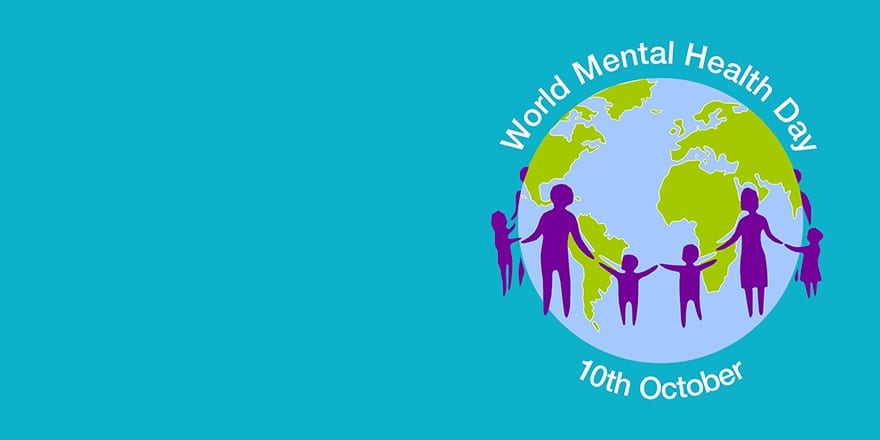 World Mental Health Day
Last Wednesday was World Mental Health Day. A chance to talk about the things we can all do to nurture our wellbeing and take care of mind just as much as body and spirit. With mental health a core focus for us, the day saw plenty of stress-busting activities amongst YHA staff – not least Pilates classes, lunchtime craft sessions, and a little healthy competition in the form of the "five ways to wellbeing" challenge. We also updated our autumn guide with heaps of hints to help everyone find a little more happiness, peace and perspective through pursuits in the great outdoors.