YHA's Development Operations Manager Paul Howlett is taking on his biggest challenge to date. After successfully running, cycling and swimming between 20 hostels in the North West in 2019 (a total distance of 268 miles!), Paul is now planning to cycle 1,200 miles, all to raise money for YHA.
"I'm really feeling in over my head. I'm saying yes too often without thinking it through, and the more I'm planning this challenge the more I'm thinking I can't do it. What an IDIOT, what have I committed to?!
I'm planning to raise £10,000 for YHA by challenging myself to cycle 1,200 miles in seven days in June 2020. This challenge will see me travelling between the extremities of YHA: the most northerly, easterly, southerly, westerly, newest and oldest hostels. Oh, and only castle in the network. Each day will average more than 170 miles. To minimise the impact to the environment, I've decided to go without car support.
The route planning
The route planning is causing a bit of a nightmare. I've tried OS mapping, Sustrans and Google Maps and they all seem to use similar routes, which includes some trails. This is fine if you are using a gravel or mountain bike, however because of the daily distances I will be using a full-on road bike. It has a couple of modifications, but it won't be able to cope with trails. So, at Kendal Mountain Festival this weekend I picked the brains of popular adventurer and bike World Record holder Sean Conway. I didn't quite expect the answer I got. "Well Paul, I don't really plan a route." Thanks Sean, that was useful. So, I'm going to have get into the detail and use the knowledge of the staff and hostel managers of the hostels I'm staying at (and hope for the best).
Kit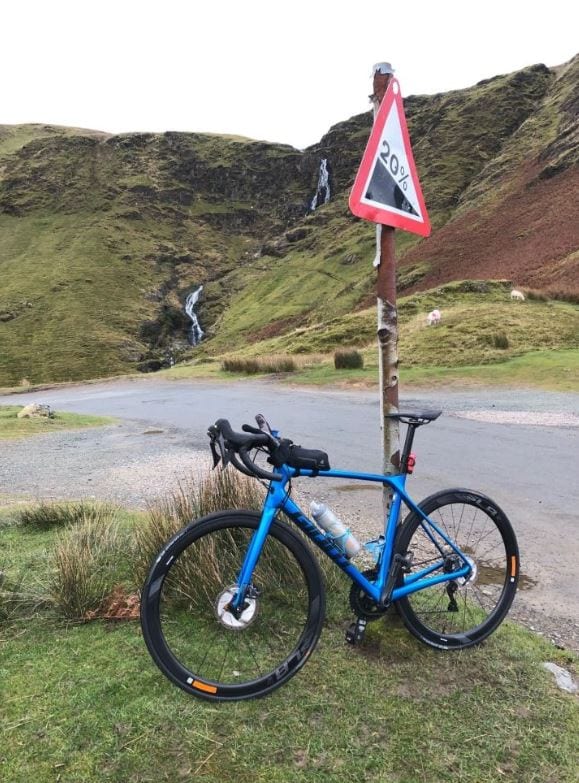 My kit is coming together nicely. My new bike is a beauty – thanks to Ste and the team at Giant Blackpool. They've been amazing, not only supplying my bike but, also the kit. They will also be training me on bike repair and helping to promote the challenge. I'm planning to use Inframe Bike Packs to carry spare kit, food and clothes during my rides.
I will be using my Garmin Tracker so people can either track me or hopefully join me for sections. This worked well during my previous challenge.
I have arranged to drop challenge boxes off at each youth hostel that I'll be staying at, something which I did during my last challenge too. I must buy seven of everything – toothbrushes, Sudacreme (a life saver when you've been in the saddle!) soaps, shampoos, money, foam roller, plasters and relaxing clothes, not to mention treats like chocolate.
I'm planning to log all my rides on Strava and social media, so I have a GoPro Session and my mobile to record everything. I also have spare battery packs, which will be charged nightly.
Training, nutrition and testing
I've always been useless at following a plan, whether its training or nutrition – that's probably why I'm currently 13 stone 10 instead of being closer to 12 stone 10!
So, I was cheeky – very cheeky. I wrote to The University of Central Lancashire and then pestered them when I didn't get a response. I then spoke to some friends who worked for UCLAN and bingo – they pointed me in the right direction. So now I have the brilliant and slightly scary support from the Sports and Engagement Team and students at UCLAN. For the first time in my life, I will be following a plan. They will also be measuring, prodding and poking me throughout the challenge. I will be sharing all testing, coaching and knowledge they give me.
Part of the reason I chose this challenge was because I'd fallen out of love for the bike and I hoped that this challenge would either bring it back or see me wave goodbye to two wheels forever. I'd previously always loved being out on the bike and wanted to bring this feeling back. My training has started "steadily", but what has been fantastic is that Joshua my son has also taken up cycling and so I've shared his enthusiasm.
With winter approaching I'm planning gym work and more CycloCross with Zwift Training on the very worst days. During the challenge, the plan is to keep my average speed to no more than 15 mph and be efficient as possible.
I've got, like most people, an in-balance between my left and right legs (currently 47% left, 53% right) so I'm planning to work on that over the coming months.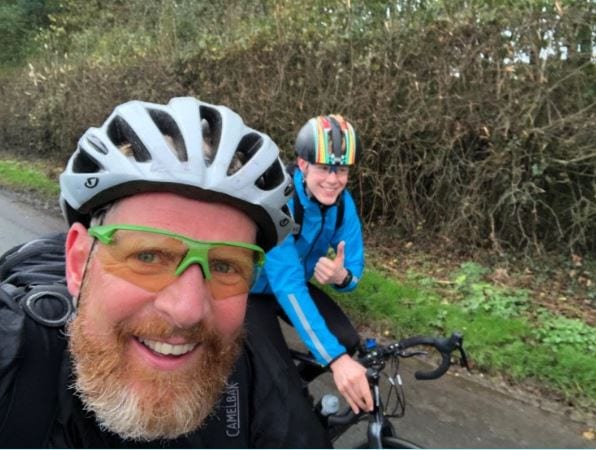 Fundraising and sharing through social media
£10,000 is a huge amount, a scary amount! I've never raised anywhere near this amount before. The nearest I've come was £2,700 this year for YHA. So how did I come up with the amount of £10,000 and how am I planning to raise it?
Well you know when you think you have a good idea and then on reflection, you realise you're totally out of your depth? Well this is one of those. I asked YHA's fundraising team what the most raised for one event was and they came back to me with £6,000. Me being me thought, right – I reckon I can raise £10,000. What an idiot – no planning, no thought just a figure plucked out of the air. Well Howlett you've committed now, so you better get started'. So how much of the £10,000 have you raised I hear you ask? £165
If you would like to donate, here is my Just Giving page. So, what have I learnt from raising £2,700 and what more do I need to do to raise £10,000. 
Learnings
Share your experiences, Strava, Trackers, Facebook, Twitter and Instagram all help, be honest if training is rubbish, use as many avenues as you can to promote the event. I was lucky last time, I used local newspapers, even local TV to promote my event. I also raised money at a local Triathlon event, I borrowed a marquee and sat on my bike on a turbo and talked to people, they were really supportive and generally interested. I also completed a Triathlon in fancy dress.
But the best ways I found to raise multiple donations was to organise social events, these were social walks, hikes and swims. People donated multiple times because they were getting something back.
So, what am I doing extra?
Time to step out of the comfort zone. I've offered with the support of UCLAN to present to the students and anybody else interested my experiences of the challenge using videos, photos and a question and answer session in their cinema.
I've also started writing to companies for donations, this is notoriously difficult but a couple of large donations should help.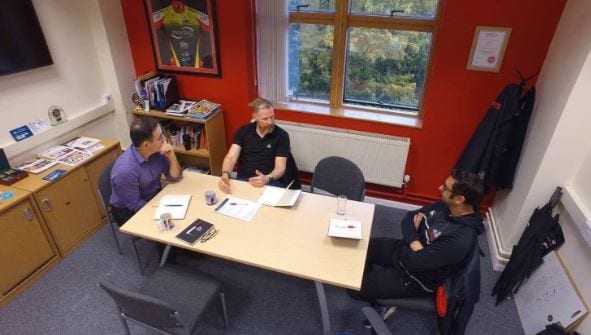 Social media 
Would you believe I'm going to be in a magazine- how exciting, this is mainly to do with my previous Epic Adventure but will hopefully give you an idea why I raise money for YHA and love the outdoors. I believe the magazine is out on 30th November, you can read it here.
I use Instagram and Twitter to promote my journey and keep my followers up to date with all the latest things. With general updates, it's all a learning for me but always positive and because I'm lucky to work in some amazing places, the photos are pretty cool (in my opinion). I also use a Facebook Group, mostly with updates on training, routes and much more.
I'm also doing a Q&A Shortly with YHA on YouTube so if you fancy ridiculing me for my Geordie accent tune in over the coming weeks.