Christmas is the time for festive cheer and decorating our homes with fairy lights, Christmas trees, wreaths, and a blow-up Santa or two. But many of us don't think to forage in our gardens or local areas for delightful organic greenery that can be used as stylish decoration this festive season. Why not bring the outdoors in with our ideas for Christmas foraging decorations?
This is one of easiest and cheapest ways to decorate your home for Christmas. When you are out and about in your local area, try and forage some twigs to put in a vase and decorate. Popular décor choices are baubles, fairy lights or both! A simple foraging idea but looks incredibly chic.
Pinecones make great Christmas decorations and can be used in many ways. Either add them to your tree as a woodland style or attach them to a wreath which can be hung up on your door. They can used as your dining table festive centrepiece too. If you would like to get a little more creative, you could try spray painting them and adding glitter. A child friendly decoration project too.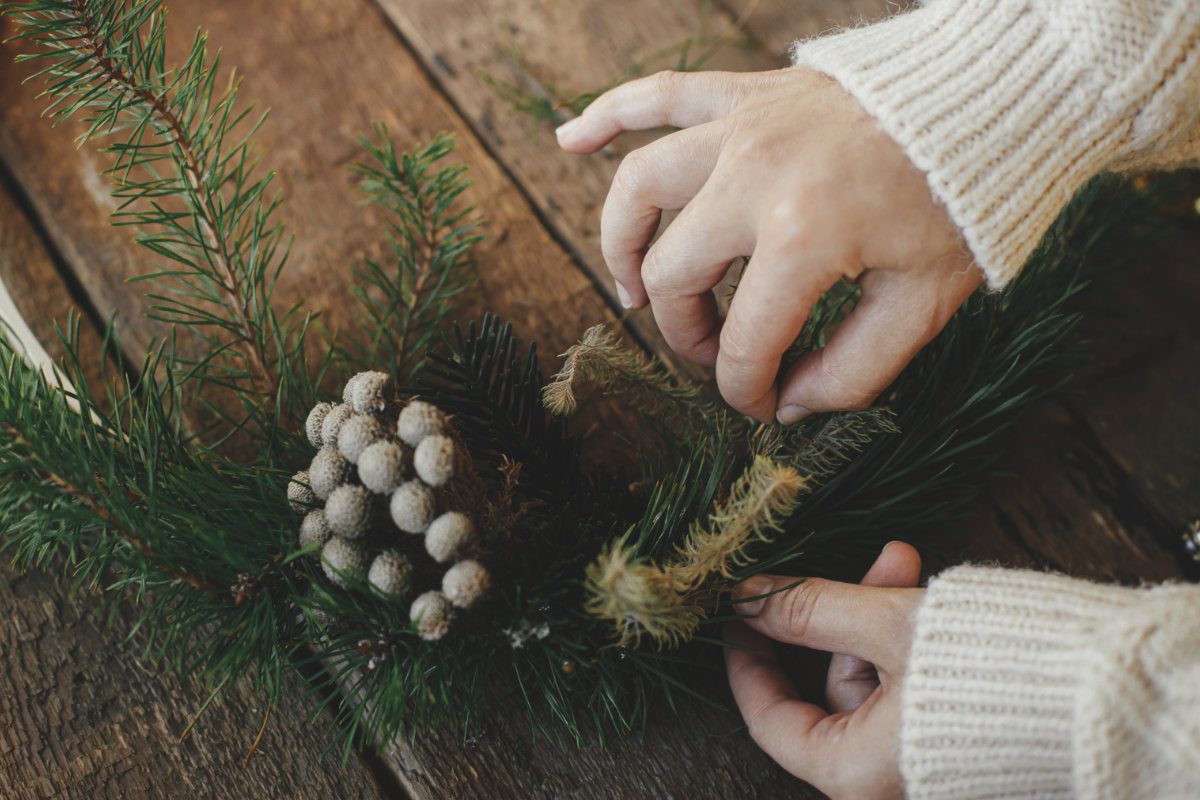 If you have opted for a real fir tree this Christmas, you can use unwanted branches as extra decorations. Tie bunches together with ribbon and hang on doors or walls. Fir also smells lovely too. A simple but wonderful decoration.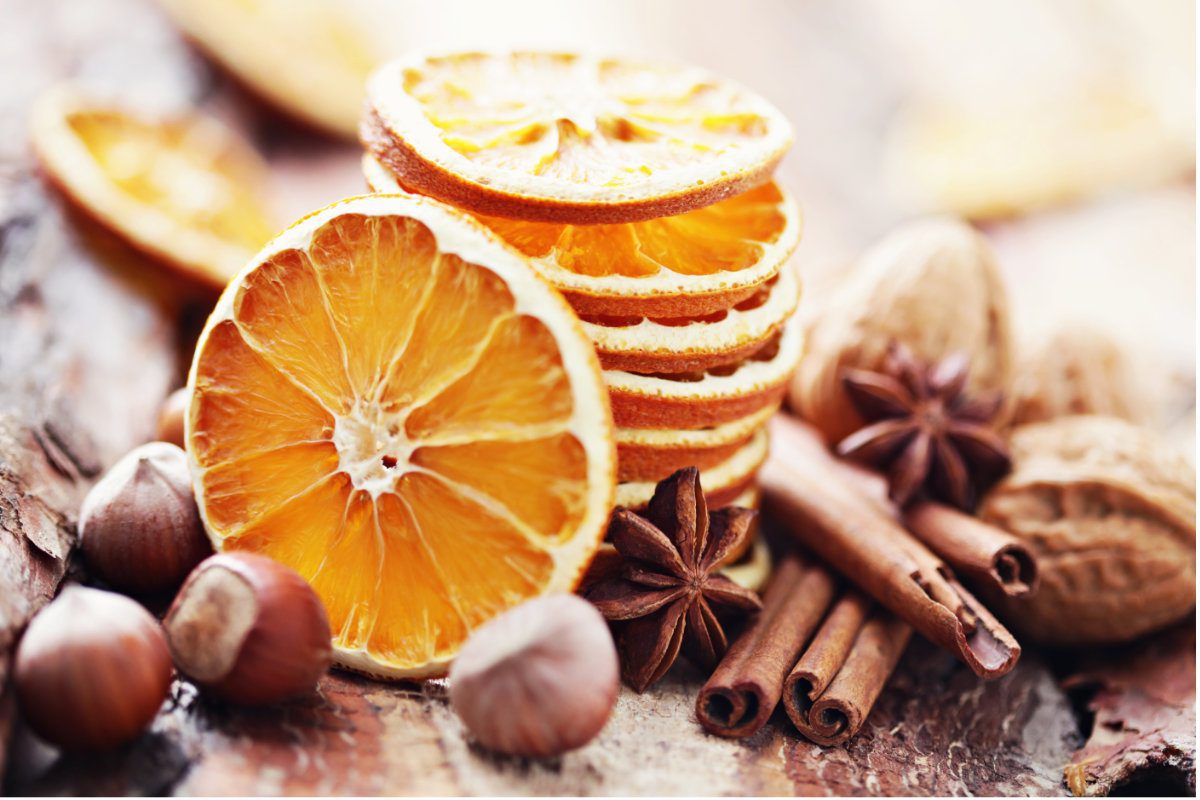 Dried oranges and lemons make great, reusable decorations. You can either slice the fruit and wait for them to dry out themselves or pop them in the oven for which helps speed up the process. Once the fruit segments have dried out, you can thread a piece of string through them and add them to your Christmas tree, or add them to your wreath centrepiece. Simple, yet effective.
Image credit: Adobe Stock / Maya Kruchancova / Angelov / sonyachny / matka_Wariatka