Get ready for some Easter fun. If you've got a flock to keep entertained this Easter here are five activities that you can try out at home. Have a cracking time.
1. Design an Easter egg hunt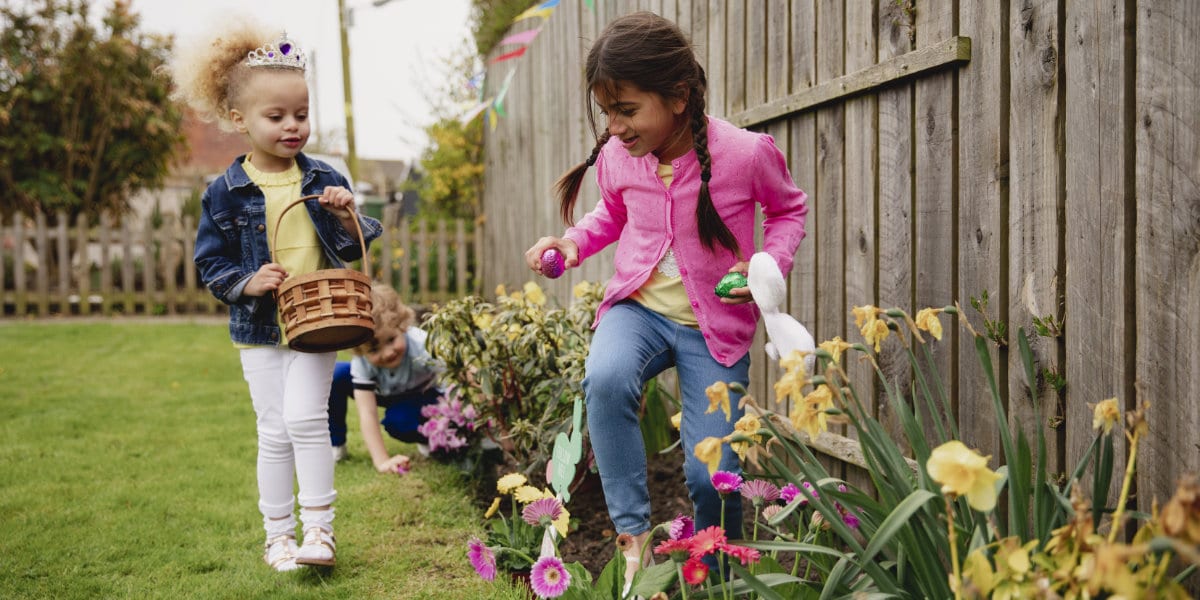 Ahh the classic Easter egg hunt – a staple activity at this time of year for a lot of people. BBC Good Food has done the hard work for you and put together some clues for a hunt that will fit most homes – big or small – so all you need to do is hide the treats…just don't forget where you've put them! If you're feeling more creative, you can come up with your own clues and hiding places.
If the weather is set to be good and you have some outside space, you could use your garden to enhance the hunt.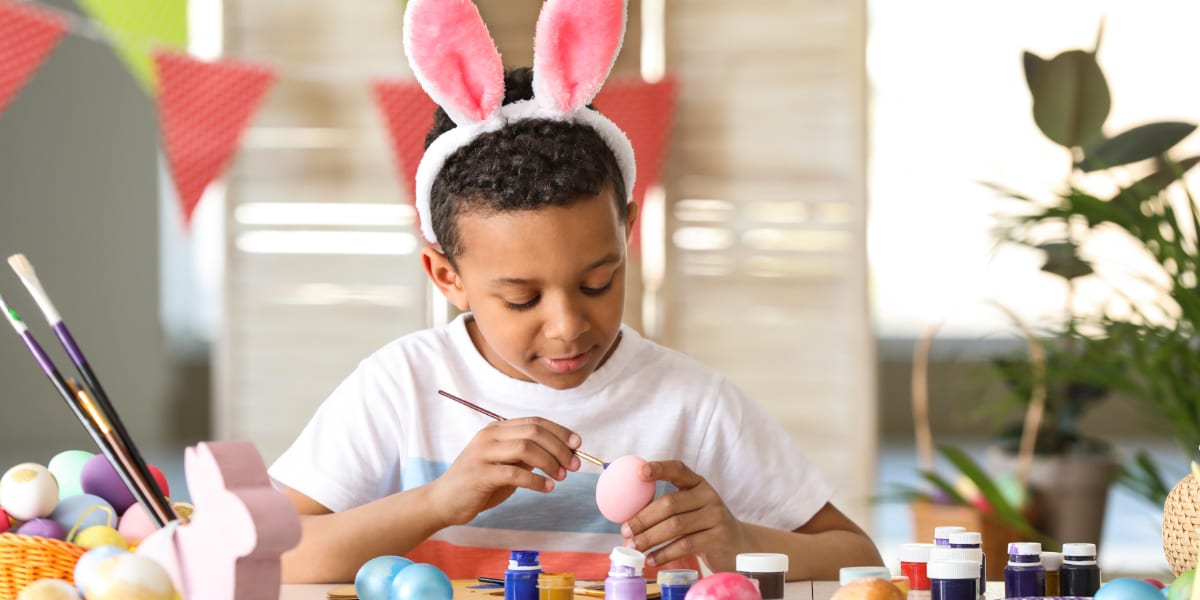 Another egg-cellent idea (ok, ok we'll stop now!) is making paper plate bunnies. All you will need is some paper plates, pom poms, pipe cleaners, googly eyes and glue. So simple but so entertaining for the little ones and even adults too! 
3. Make your own hatching dinosaur egg
If fluffy chicks are not your children's cup of tea, the Natural History Museum have put together a guide for making your own hatching dinosaur egg. All you'll need is a small piece of card, scissors, colouring pencils, a clothes peg and some glue to make this prehistoric delight.
4. Snuggle up with an Easter film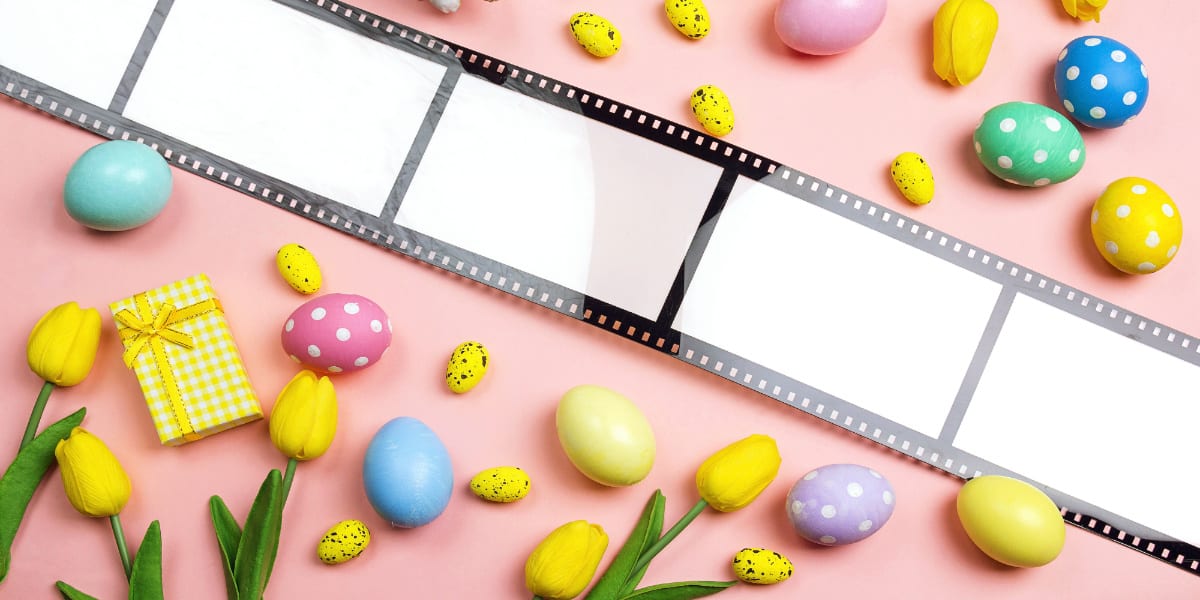 What better way to spend Easter at home than snuggling up with a good movie (especially if we get the usual Great British weather!)? Hop is available on Netflix, full of springtime shenanigans that everyone will love. Don't forgot the popcorn. 
​
5. Try your hand at some Easter baking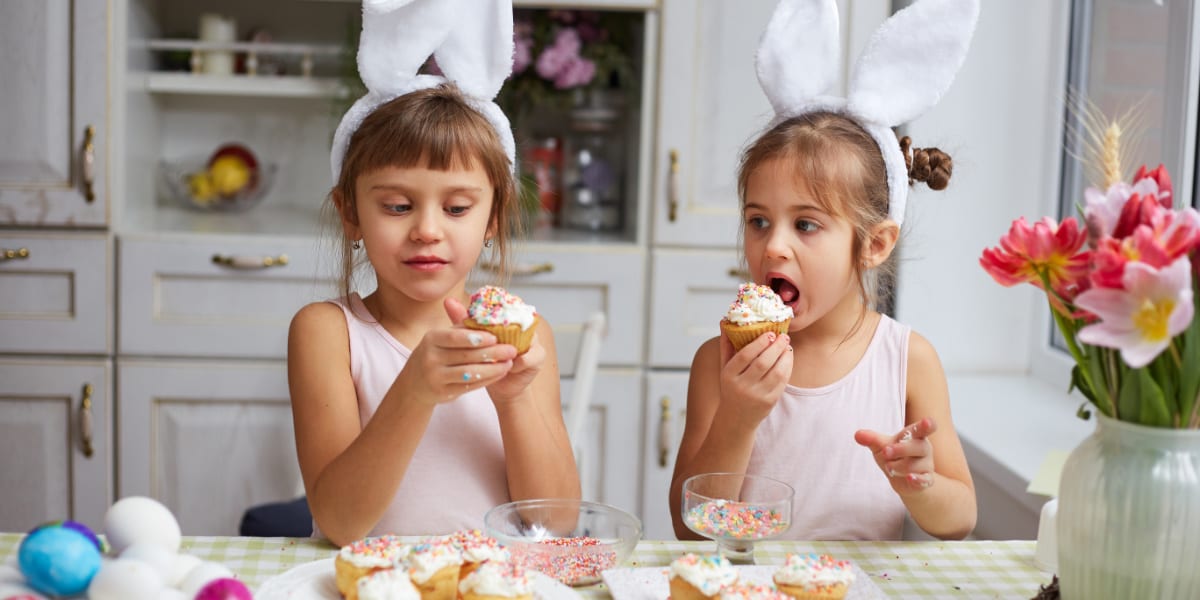 There is so much to choose from when it comes to Easter baking – from hot cross buns in every flavour to Easter cocktails for the grown-ups (mini egg martini anyone?). Olive Magazine has put together a list of the best ever Easter bakes and there are recipes in there to suit every ability. We love the look of Crème Egg brownies! Vegan Food & Living have also come up with 19 vegan alternatives which look just as delicious.
If you've had enough of sweet stuff to last a lifetime by 10am on Easter Sunday, you could always get the kids involved in making dinner by peeling vegetables or doing the washing up!
Discover more about YHA. 
Copyright: JenkoAtaman / dglimages / Pixel-Shot / WindyNight / Leika production / Adobe Stock