Outdoor items put through their paces by The Journey team.
Hydro Flask Insulated Food Jar
A long winter walk – your boots muddy, your lungs filled with ice-cold air – is a gently life-affirming experience. And there are certain things that only enhance this. Top of the list, for us, is hot food. A homemade curried soup on a mountain top? Yes please. Hydro Flask, experts in keeping things very hot or very cold, know this. The Hydro Flask Insulated Food Jar is the perfect food jar. It's leak-proof, will keep your soup hot or fruit and yoghurt cold for hours, easy to open, and has a wide mouth to eat directly from, if needed. It comes in 12oz, 20oz and 28oz.
By Daniel Neilson
+ Leak-proof
+ Easy to open
+ Variety of sizes
– None. It's pretty perfect.
Firstly a bit of science… bear with me. Waterproof jackets generally let moisture escape in one of two ways. Firstly, for example with Gore-Tex, there are tiny pores in the jacket that let condensation out as a vapour, without allowing water in. Polartec's NeoShell, however, is air-permeable. This means that condensation can escape as a liquid. In theory, and in my experience, this means it's more breathable. It's also generally softer. This collaboration between Element (a skate brand) and Hotel Radio Paris adds style to one of the best waterproof jackets I've ever tried.
By Daniel Neilson
+ Highly breathable
+ Soft fabric
+ Well-fitted
– A bit pricey at £350
These high-cut winter walking boots weigh just 700g apiece, which is some achievement given their size and sturdiness. They're also extremely comfortable, thanks to a fleecy Gore-Tex Partelana lining, with further warmth being retained by the insulated footbed, which includes an aluminium layer. They coped very well in our tests – during a milder, very muddy spell – and the Vibram Icetrek soles give good grip. Bear in mind that this isn't a mountaineering boot, so won't be compatible with crampons, but as an all-weather winter option, it's a fine trail companion.
By Tom Rhys
+ Lightweight
+ Retains lots of heat
+ Reliable grip
– Pricey, at £170+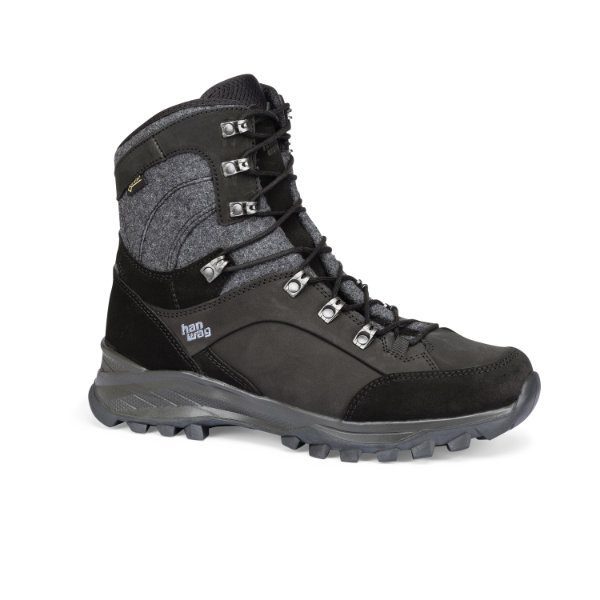 Jack Wolfskin DNA Grizzly Fleece<
There's more to this new Jack Wolfskin fleece jacket than first meets the eye. For starters, it makes good use of recycled fabrics, in both its quick-drying Microguard Ecosphere insulation and its windproof Stormlock Ecosphere Taffeta material (which covers the collar and shoulders). But that's not all. Other details include two protected zip pockets at the waist, an interior stash pocket, a pop-open pocket at the chest and – unusually for a fleece – venting zips under the arms. This last feature may well come in useful, because above all else, this fleece is WARM.
By Ben Lerwill
+ Recycled materials
+ Super-warm
+ Plenty of pockets
– A tad heavier than some fleeces (595g)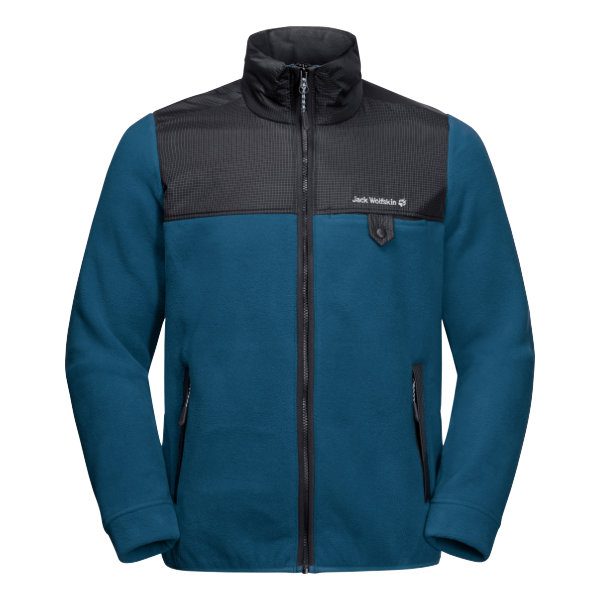 Did you know?
All YHA members receive discounts at gear stores including Cotswold Outdoor, GO Outdoors, Snow+Rock, Runners Need and Cycle Surgery.
Read next: Take a look at the reader's picture that's captured our attention and some memories of YHA.