The health benefits of climbing are clear. It improves strength and cardio fitness. It also refines problem-solving and hand-eye coordination. However, the real bonus could be restoring mental health. This was the driver that inspired long-time friends Matt Birch and Ed Fox to open The Ordinary Climbers climbing wall near Eastbourne.
Four years ago, neither Matt nor Ed had climbed much. But for Matt, the loss of a sister, and for Ed, years of cancer treatment, combined with stressful jobs, had taken their toll. They took off across Europe and climbed as much as possible – sometimes up to five routes a day. And although new to the sport, they immediately recognised how it was helping them. 
"I've always suffered from ADD," explains Matt. "But when I was climbing, all the fuzz just stopped. There are so many benefits from focussing on the problem in front of you."
For Ed, climbing helped him deal with the trauma of cancer treatment at a young age. "When I started climbing, it felt like the first time I could control fear in 10 or 15 years. It was euphoric. We were right in the moment, in nature, and we got hooked."
After visiting a few walls around Europe, they knew they wanted to start one in their home town of Eastbourne. And now, every day, they see the benefits in others of climbing. 
"We're seeing a community of friends build, offering each other support, people overcoming their fears and their challenges," Matt says.
"We wanted a community-led project. And if we can help sort one person's mental health, or introduce people to some like-minded friends, then we've succeeded. There's no pressure here, just safe fun and having a good time. We see people leave a lot lighter.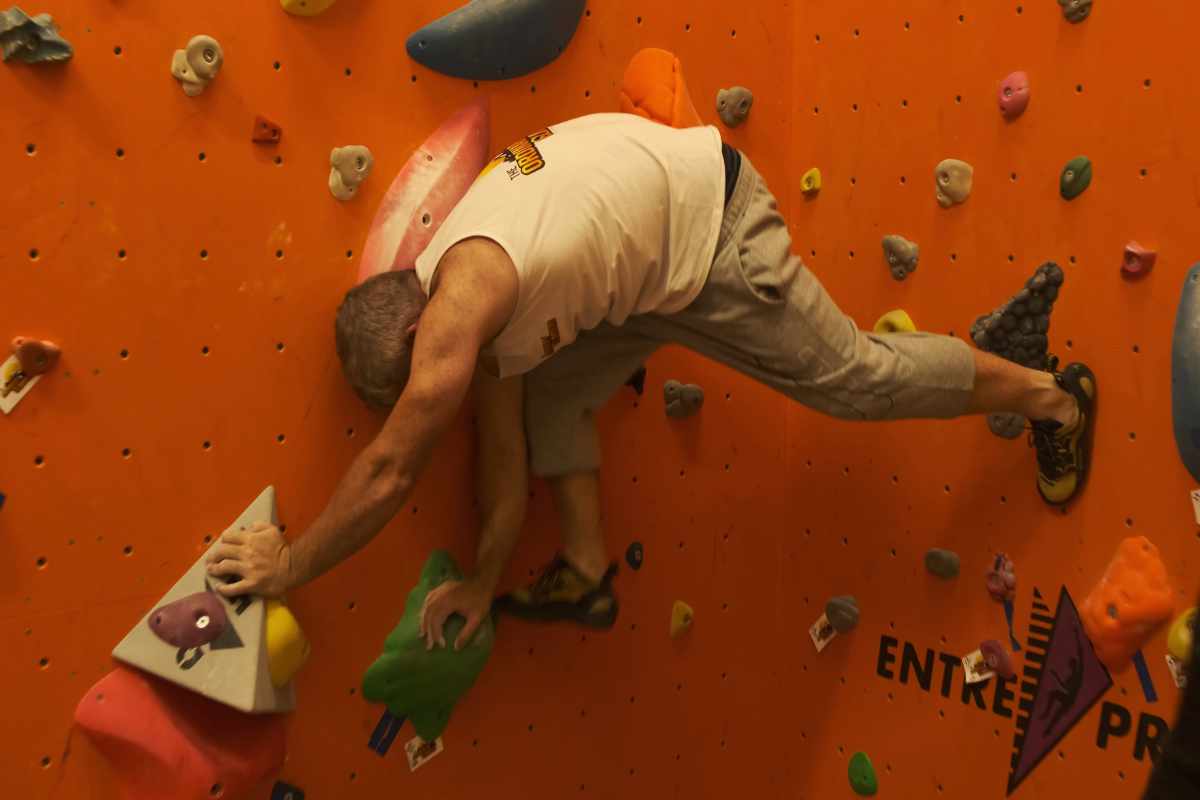 "And as well as being a phenomenal way to exercise, it benefits other parts of life. We see adults climbing above their potential, and they carry that into other parts of life. Then there's peer-to-peer confidence – you need to trust someone else completely in the 'belay' relationship. You have to communicate, interact with people, and see powerful bonds build. You have your lives in each other's hands, after all." 
Parents have also told them they've seen their kids change after a few climbing sessions, gaining confidence in their lives. Ed says: "They calm down, they trust their peers. They're right in the moment and get so much out of it." 
"It's not like football when you're either Ronaldo or you're not," Matt adds. "Anyone at any level can achieve something almost straight away. Everyone gets their benefits."
And then there's the inherent thrill of climbing. Matt explains: "There are three tiers of climbing. You start with the excitement of facing the challenge and starting. Then there's the elation of getting to the top, overcoming your goals. And finally that sense of relief of getting back to terra firma."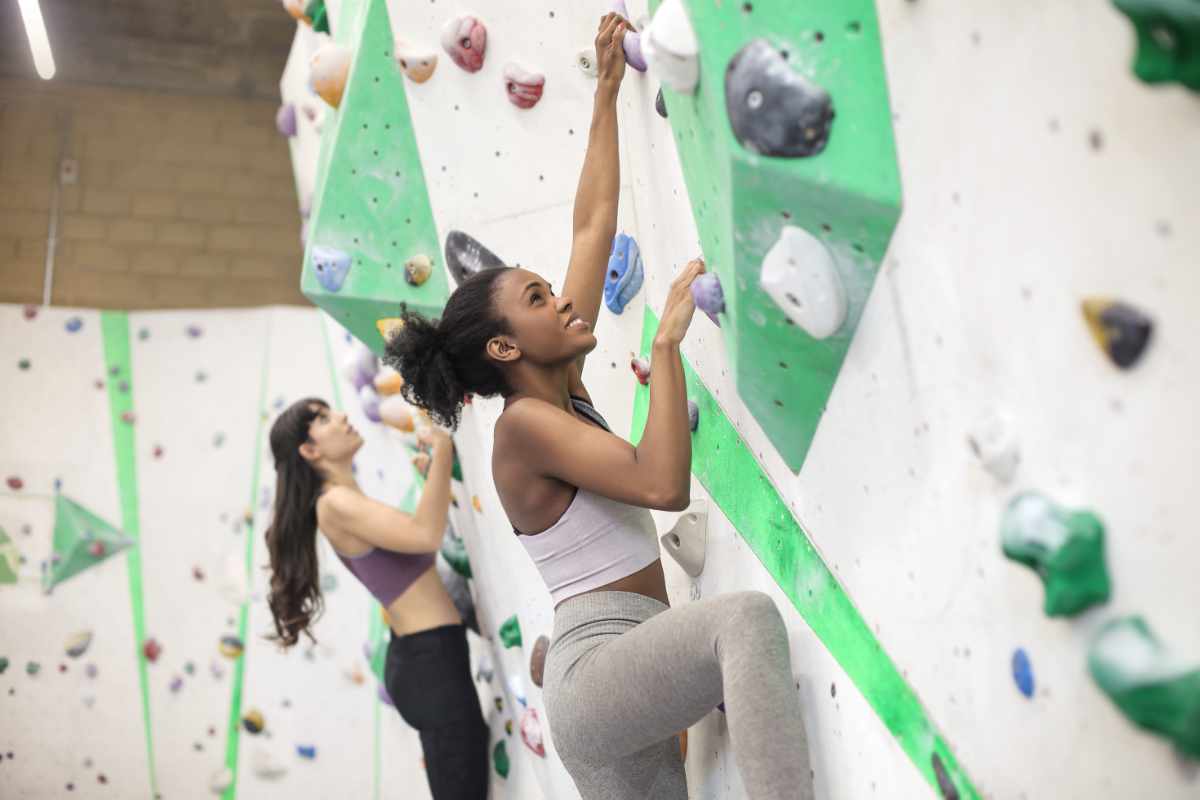 How can I start climbing?
A climbing wall is a great place to start. Most will offer an introduction course. At the Ordinary Climbers, the instructors introduce you to a bouldering wall and then move onto the main climbing wall. 
Most gyms will also offer a climbing competency course that will teach you how to belay a partner safely over a couple of sessions. After completing that course, you can climb with a partner unsupervised. 
There are also climbing clubs and outdoor centres that offer a climbing course. Some outdoor instructors can help. The British Mountaineering Council is a good place to start.
Most climbing walls have auto-belay devices. Simply clip your harness into these, and you can climb and lower yourself on your own.
What equipment do I need?
For an indoor climbing wall, a harness is essential, as well as a carabiner to attach yourself to an auto-belay device if you're on your own. If you're with a partner, you'll also need a belay device (and the knowledge of how to use it!). Climbing shoes will make life a lot easier too. All of these can be hired at climbing gyms before you invest in your own. 
Yes, climbing walls will offer one-on-one and group sessions, and for outdoor climbing, look for accredited teachers. 
What age is climbing for?
All ages! From five years up. Full body harnesses are used for youngsters, but you'll see kids run up the walls. 
Climbing walls usually cater for all abilities, from complete beginners to experts. The walls are usually graded from 3 upwards. Most people will be able to achieve something even in one session. Climbing is more about technique than strength. Much of the power should come from your legs. Many people with physical, learning and sensory disabilities learn to climb successfully indoors and out.
What if I'm scared of heights?
That's natural, but you can build up slowly.