Away from the multiplexes and big-budget studios, there's a vibrant community of filmmakers focusing on their passion: the outdoors. Cyclists, surfers, climbers and hillwalkers are all now documenting the stories they discover on their travels.
Here are six of the best new short films about the British countryside.
Life of a Mountain: A Year on Helvellyn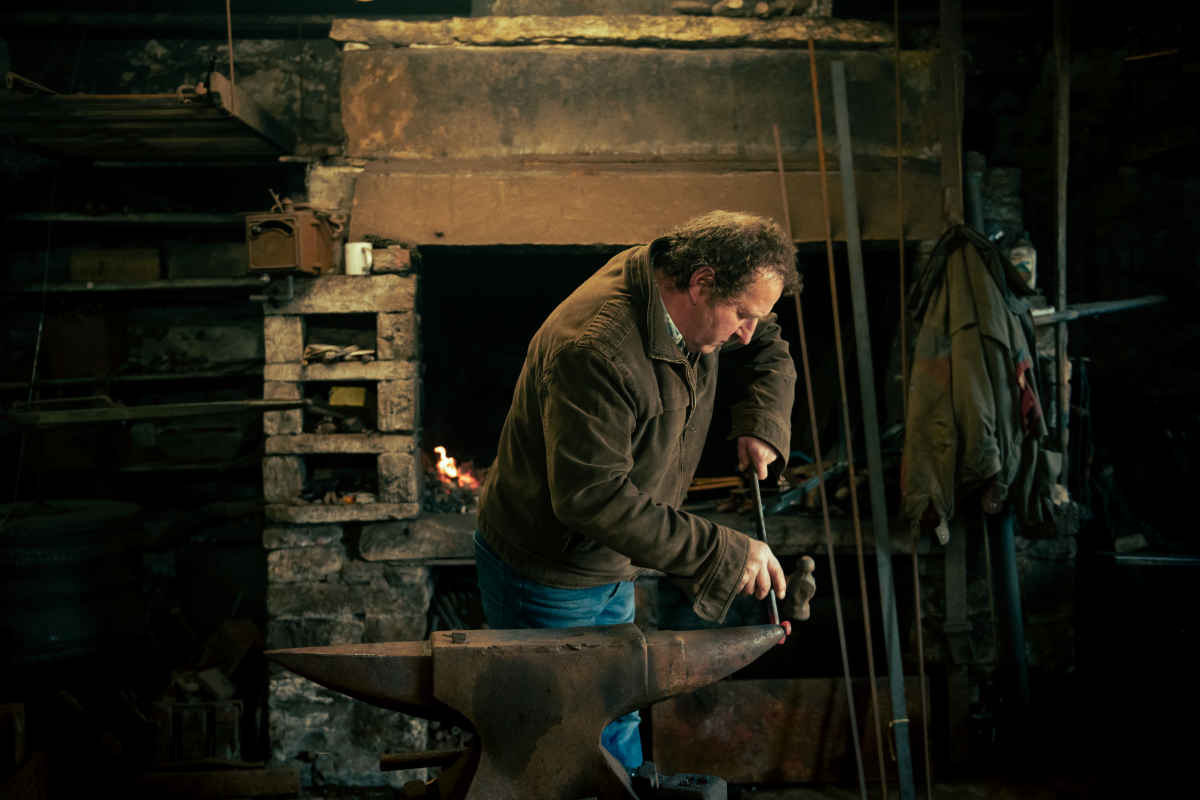 The final part of Terry Abraham's Life of a Mountain series – which focuses on different Lake District fells – centres on the mighty Helvellyn, the National Park's most visited peak.
Terry, always behind the camera, mixes jaw-dropping landscape footage with interviews of those people who live by or visit the mountain, from farmers to artists. He also takes viewers on a low-level flypast via RAF plane. You can buy prints exclusive to Cherrydidi. His new book Terry Abraham: Life on the Mountains is available now.
Watch the film on BBC iPlayer (60-minute edit).
Trail Tales: Lead by Generations
A mountain biking film? Well, not really. Trail Tales: Lead by Generations, a seven-minute film sponsored by bike brand Orbea, follows a singletrack trail down the Yorkshire Dales and through the Old Smithy of Gunnerside, meeting Stephen Calvert, the sixth generation of his family to work there as a blacksmith. It's a beautiful and touching film that highlights the longstanding heritage of the area and its thrilling trails.
Find it on YouTube.
At the start of the pandemic, Mike Guest found himself in an unusual setting: home. He's spent 20 years as a freelance photographer across the world, but The Ripple Effect is a five-minute film that follows a conversation with his friend and fellow surfer/photographer Nick Pumphrey about mental health, and the solace in surfing the sea – at dawn every day for a month. Moving, meaningful and relevant.
Find it on Vimeo.
Rarebit Ramble: Brompton

 

Bikepacking

, Wales
Proof that adventure doesn't need the perfect equipment. A group of friends pick up some Brompton fold-up bikes from Birmingham, jump on a train to mid-Wales and embark on a cross-country adventure to Carmarthen over three days. Less than four minutes long, this film from Pannier magazine is a fun and beautifully shot film of cycling, swims and mates. 
Find it on YouTube.
This award-winning short film follows 12-year-old Tom Gilbert who during the first lockdown was inspired to create his own version of the Lake District's famous Bob Graham Round ultra-route. Running out of his door from his home town in Corris, Wales, Tom linked up all the big mountains around his home. The film even features guest appearances from ultra-athlete Nicky Spinks and Olympic medal winner John Disley. A heart-warming, inspiring film showing the passion of youngsters.
See it on YouTube.
Hydrotherapy is a story of adaptation, strength and personal re-wilding set in the raw and beautiful landscapes of Snowdonia National Park. Laura Owen Sanderson has not only overcome a life-changing illness through wild swimming but has also found a greater connection to the natural world. It has led her to protect wild waters and wild spaces across the UK. Directed by Fin and Jack Davies.  
Find it on YouTube. 
Photo credits: Terry Abraham / Steel City Media, Orbea, Sam Needham