Enter our competition for a chance to win a Ticket to the Moon king-size hammock, worth £70!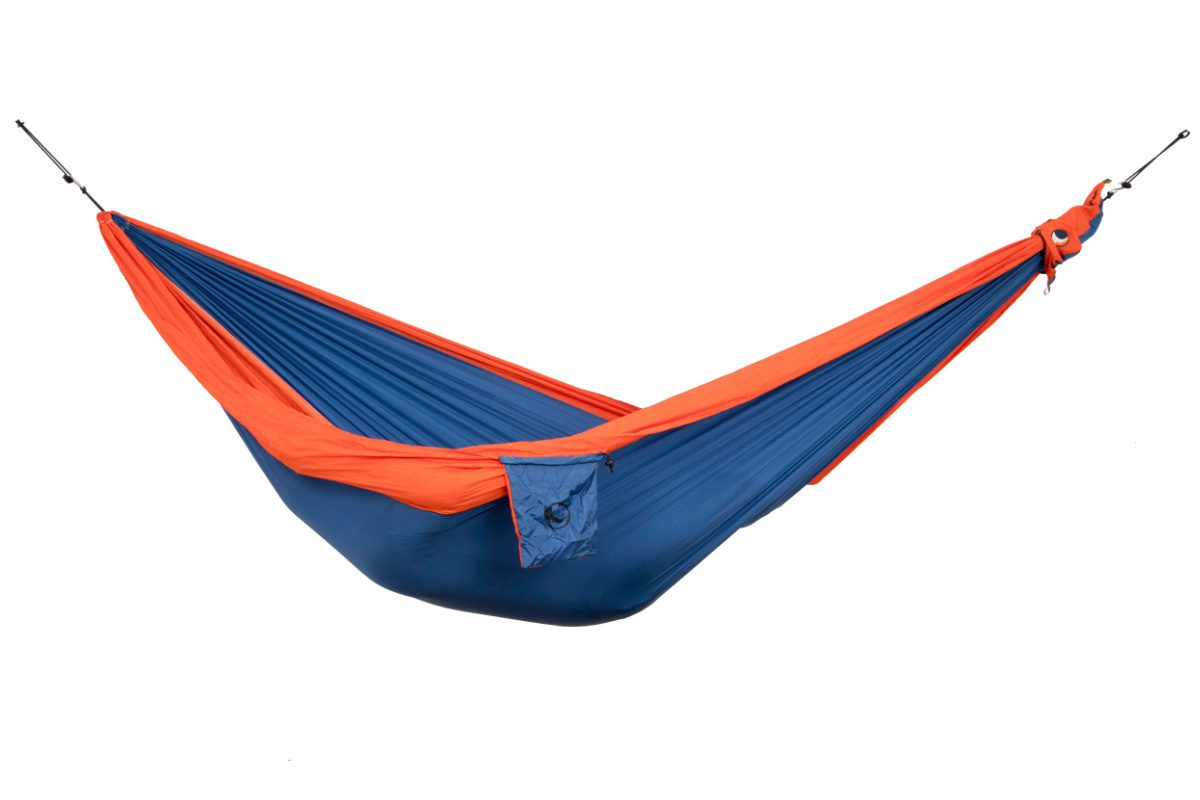 Can you crack our camping anagrams?
It's that time of year when outdoor-lovers start dreaming of nights under canvas (and did you know that some of our best located hostels have camping pitches?). But no camping trip is complete without the right gear.
We've jumbled up the names of five overnight essentials below — can you work out what they are?
1. PEELINGS GAB
2. NETT
3. GEPS
4. BOOTTHRUSH
5. CHORT
To enter, simply send us an email with your five answers to [email protected] by 17th June 2022. Feel free to share your thoughts on this magazine at the same time.
About the prize
All Ticket to the Moon hammocks are ethically handcrafted in their own factory in Bali, Indonesia. They are PFC free and constructed using only the highest quality, skin-friendly OEKO-TEX® Standard 100 certified materials.
The King Size Hammock is the extra-wide version of the iconic Original Ticket to the Moon Parachute Hammock. It's the ultimate summer feel-good accessory for your travels and outdoor adventures. Choose from 10 colours or create your own custom edition, priced from £69.95. All products come with a 10-year guarantee. Buy online at ticketothemoon.com.
Last issue: congratulations to Simon, Cath, Rachael, Brenda and Derek who each won a signed, framed A2 print from illustrator Sam Chivers.