Dear splendid pies and hearty casseroles: it was good while it lasted, but as the season is changing, we're setting some new intentions. As spring creeps in, we're craving delicious meals that are packed with nutrients. Here are three quick, easy and healthy Springtime recipes, including veggie and vegan options. Enjoy!
Ingredients
Sugar snap peas
Asparagus- a spring vegetable!
Baby corn
Your choice of meat or meat substitute
Lemon juice
Red pepper
Your choice of dressing
Method
Prepare all your vegetables, add a little oil to a pan and add your chosen protein to the pan, cooking until golden and crisp.
Add the vegetables and cook until soft. Be adventurous and feel free to add fridge leftovers such as spinach, onion or red cabbage.
Add your desired sauce and there you have it- a quick and easy stir fry!
Pesto and sun-dried tomato pasta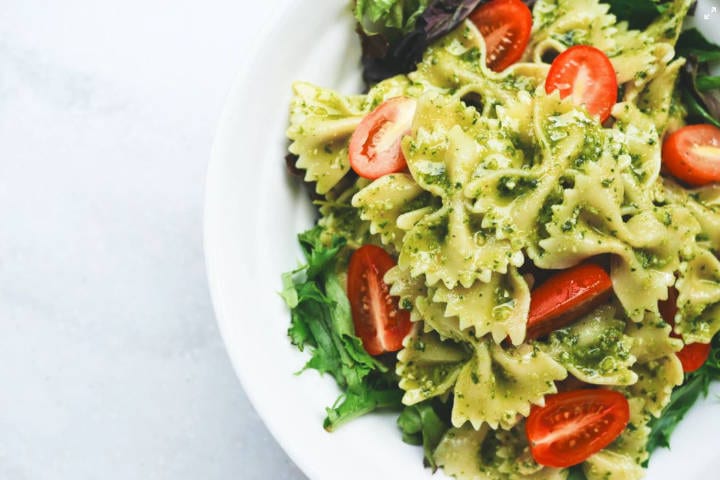 Ingredients
Pasta
Pesto
Your favourite type of tomato
Lettuce
Salt and pepper
Method
Cook the pasta as per packet instructions.
Once cooked, drain the pasta with a colander.
Pour the pasta back into the pan and add 2 tablespoons of pesto, your tomatoes and seasoning.
Give it a good stir on a low heat.
Once heated, plate up with your chopped lettuce and enjoy!
Ingredients
Spring onion
Lettuce
Pepper
Cucumber
Your choice of cheese (we recommend halloumi or goats cheese)
Pesto
Red cabbage
Avocado
Couscous
Method
Tip the couscous into a large boil and add the correct amount of boiling water.
Leave for 5 minutes until the water has dissolved and its light and fluffy.
Meanwhile, chop the vegetables and add to the couscous.
Add a teaspoon of pesto and your chosen cheese.
Plate up and dig in!
Discover more about YHA.