[vc_row][vc_column width="2/3″][vc_column_text]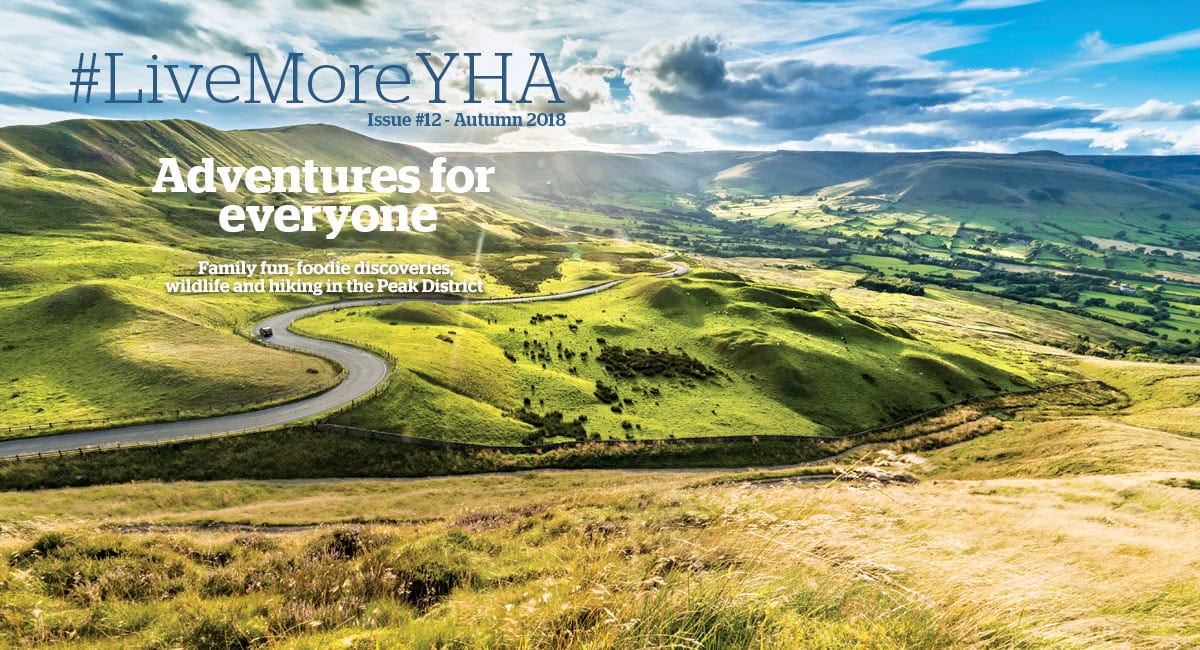 Other ways to read the E-Zine:
Download this issue to your computer/device to easily navigate through the E-Zine!
Read in hostel
Sit back and relax and enjoy #LiveMoreYHA in hostel.
The latest three hostels to enjoy an in-depth makeover are all in the West Country – YHA Bath, YHA Perranporth and YHA Swanage.
There's no better time to visit the Garden of England than late summer, when the hop buds…
Wildlife and the outdoors have obsessed Chris Packham for half a century …
For this issue we've asked the team at British Cycling to give their advice on what you should …
Four outdoor items put through their paces by the #LiveMoreYHA team …
We have a fantastic collection of outdoors treats from Burton McCall. Included is a Goal Zero Flip 10, a small …