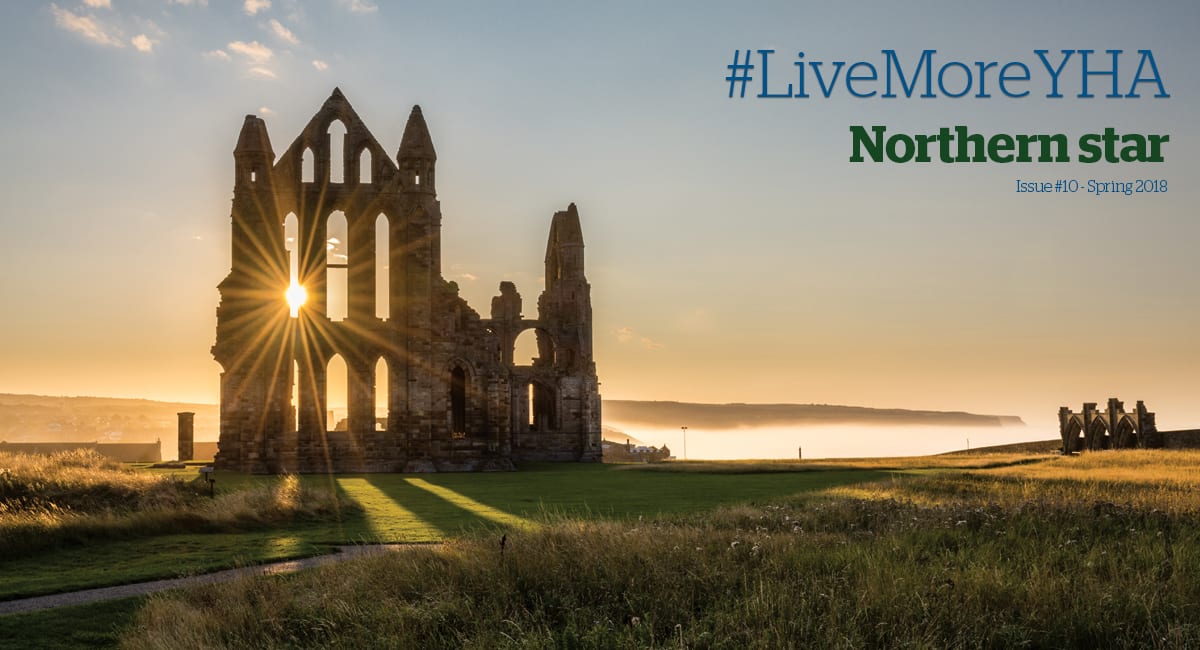 Happy New Year to you! Stick with us for a fantastic 12 months. We're here to make travel and adventure available to absolutely everyone. Every bed, in every hostel, on every night of the year can make a positive difference to somebody – be they holiday-maker, short-breaker, business traveller or backpacker. That's just for starters. As a leading youth charity, we intensively support travel opportunities for young people – especially those for whom adventures are otherwise out of reach. And our particular focus is on improving physical and mental health and wellbeing through these experiences – and passing on crucial life skills that improve young people's life chances. Every penny we make goes towards achieving these aims. So, when you choose YHA, you're helping us transform lives. That's a pretty good excuse to get away we'd say. In these articles you'll find all the inspiration you'll need.
Other ways to read the E-Zine:
Download this issue to your computer/device to easily navigate through the E-Zine!
Read in hostel
Sit back and relax and enjoy #LiveMoreYHA in hostel.
Each issue we'll be sharing some special moments we've had staying with YHA. We'd love to hear about your most …
What does 2018 hold for you? If you're "the world's least likely adventurer", as Paula McGuire describes herself …
YHA Ambassador Alex Staniforth made 2017 a year to remember by completing a remarkable UK challenge …