I hope you've enjoyed the start to the year. 2017 looks set to be a truly exciting time for us at YHA. I'm delighted to say we'll be unveiling a fantastic new property, YHA The Sill at Hadrians Wall in the heart of the stunning Northumberland National Park. No less excitingly, we'll also be making more announcements regarding plans for YHA London Stratford, due to become the largest hostel in the UK.
The months ahead will be a significant period for me personally, too. After nine years as Chief Executive, I've decided that Summer 2017 will be the right time for me pass on the baton. I've absolutely loved my time here, and it has given me huge satisfaction to see YHA continue to grow and evolve so successfully. I'm immensely proud of the passion and commitment of all our people, staff and volunteers and I know they'll continue to be a credit to the organisation.
Of course, just as crucial to our success are you, our guests. I'd like to take this opportunity to thank you sincerely for your ongoing and invaluable support, and I hope you'll find plenty of travel inspiration from this issue of #LiveMoreYHA.
Among other features, you'll find an account of cycling between Land's End to John O'Groats, a spotlight on some of our most family-friendly hostels and an interview with our newest ambassador, the incredible Sarah Outen MBE. Elsewhere, we've included some creative hostel-kitchen recipes for the self-caterers among you, and we also pay a winter visit to the history-rich city of Cambridge.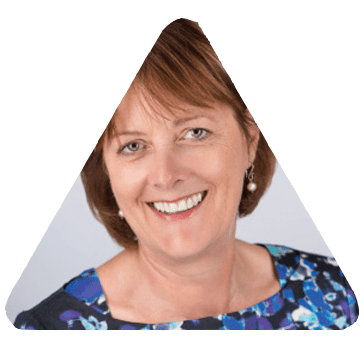 Caroline White - Former CEO
Articles from this issue of LiveMoreYHA
How To: be a hostel chef
In this foodie special we're celebrating some of the country's best local dishes and ingredients. From Cornish mackerel to Lancashire hotpot, here are some easy hostel kitchen recipes that will serve four hungry hikers....