Other ways to read the E-Zine:
Download this issue to your computer/device to easily navigate through the E-Zine!
Read in hostel
Sit back and relax and enjoy #LiveMoreYHA in hostel.
Each issue we'll be sharing some special moments we've had staying with YHA…
YHA The Sill at Hadrian's Wall welcomed a high-profile visitor in the form of HRH Prince Charles…
We spoke to the CEO, James Blake to discuss all things hostelling and YHA as a whole…
Short-term volunteer placements are available at our hostels. A brilliant chance to be part of a term, have fun and build a great CV…
There's something a little different about our newest volunteering recruitment campaign…
Ellie Simmonds spoke to LiveMoreYHA about travel, ocean-swimming and her future dreams…
We spoke to three hostellers about all their favourite things including hostels, food and destinations…
Snowdonia National Park, capped by the highest mountain in England and Wales. Planning a trip? Here's what you need to know…
'Tis the season for Christmas markets, cosy cafés and wrapping up warm as you step outside. Autumn and winter are the perfect time to take a city break…
We spoke to three hostellers about their experience visiting a YHA Exclusive Hire getaways…
As the temperature drops, adventures on foot take on a whole new dimension. Here are some useful tips from hillwalkers' bible The Great Outdoors magazine…
Winter walking is at its best when things turn properly cold – entering icy woodlands feels like walking into Narnia…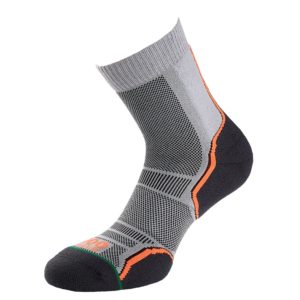 Four outdoor items put through their paces by the #LiveMoreYHA team…
Each issue we print a reader's pic that's really grabbed our attention. Want to see your photo here? 
We have one set of Titanium OH3D™ Baselayer Top Tights, men's or women's, to give away…
WIN a set of Cicerone walking guidebooks! We've jumbled up the names of five other Team GB heroes from recent Olympic and Paralympic games…