The National Autistic Society estimates that "there are around 700,000 people on the autism spectrum in the UK… if you include their families, autism is a part of daily life for 2.8 million people."
So when it comes to looking for the best autism-friendly accommodation for a much needed break away, what does that entail?
Can one accommodation provider really accommodate the many and varied needs that someone with autism might have?
What are the challenges?
Autism Spectrum Disorder (ASD) is a lifelong condition which affects how people perceive the world and interact with others. Autism manifests in a huge variety of ways and 1 in every 100 people in the UK has a diagnosis of ASD or autism. It is thought that a significant number of people remain undiagnosed. Many of those diagnosed live a completely independent and autonomous life, whilst others require significant support throughout the whole of their life.
A common misconception about people with autism in terms of sensory processing is that they are all sensory avoiders, keen to escape loud noises, large groups and direct eye contact. Whilst this is indeed the case for a lot of people, there are others with a diagnosis of autism who underreact to sensory input and therefore actively seek it out. As sensory seekers, they thrive in a busy atmosphere and in fact need it to function.
All of which means that finding accommodation that can be considered suitable for anyone with autism requires the provider to both understand the condition and offer a truly flexible setting. Fortunately, YHA has the answer with over 150 hostels across England and Wales able to cater for a huge variety of individual and group requirements.
What should I look for in autism-friendly accommodation?
Everyone with autism is of course first and foremost an individual so it's important to remember that what might suit one person may be of less importance to another. That said, there are still some common themes when it comes to providing autism-friendly accommodation, whether it is for someone travelling alone, with a family or as part of a large group.
An understanding of sensory sensitivity
Individuals with ASD often prefer somewhere quiet to retreat to and recharge, away from the hustle and bustle.  This is especially important if they have a preference for sensory avoidance.
YHA offers great flexibility with communal spaces interspersed with quieter spaces, so there's usually somewhere to go to escape from it all.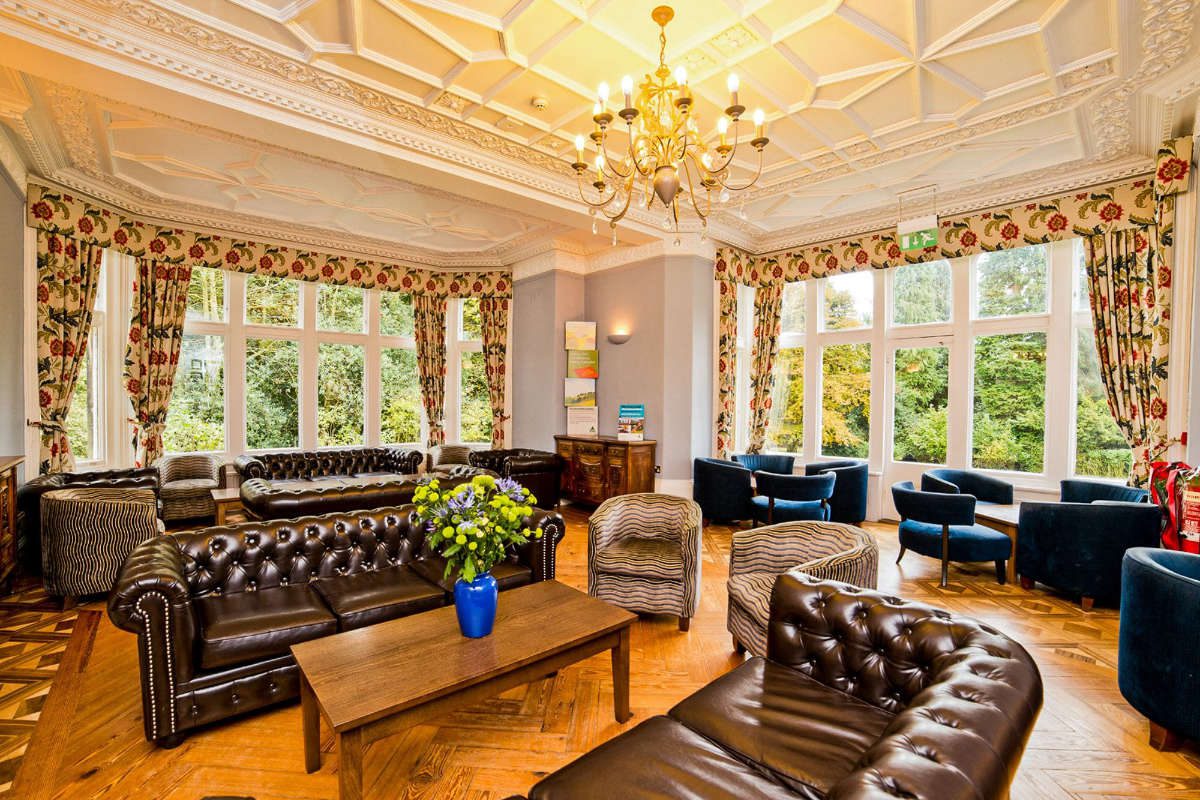 Continuity across all locations
While we are lucky enough to have a wide and diverse portfolio of hostels, one thing you can count on is brand continuity once you step inside.
This can be particularly reassuring for anyone with autism, as they know to expect bunk beds!
Well-trained, friendly and helpful staff
We are often complimented on our friendly and helpful team, whether it's the contact centre who are on hand to answer your calls, or the hostel teams themselves, with their huge wealth of knowledge about their individual property and nearby attractions and events.
Our staff receive disability awareness training and many have first-hand experience of guests with autism. This can help reassure you when you arrive at a new location and need to find a friendly face.
Whatever your requirements, our teams are more than happy to help. If there's something more specific that you need, please contact us in advance of your stay.
Comprehensive information before you arrive
Changes to a set routine can unsettle most of us, but for someone with autism this can have a profoundly negative effect. Which is why we have gone to great lengths to ensure that you can find out as much as possible about each hostel – and its local environment – long before you arrive.
This includes photographs on our website of all the main areas, as well as short video tours and 3D 360 degree immersive tours, which allow you to 'step in' to a room or communal space in a hostel and navigate your way around in huge detail.
Free Wi-Fi
Wi-Fi can be make or break for a lot of us when it comes to booking holiday accommodation away. But for someone with autism, accessing the internet is essential as a means of de-escalating from a period of stress by watching a favourite movie or playing a favourite game.
Wi-Fi is available at a number of our hostels. It is free for guests to use in communal areas or throughout the hostel at selected locations. Check out the facilities section of the hostel page for more information.
Self-catering facilities and on-site cafes
Most YHA hostels offer self-catering facilities. Perfect for fussy eaters or doing your own thing.
Fancy a break from cooking? Many of our hostels provide delicious food and drink.
Some of our hostels have a café, which is open to the general public. If you're nearby, you can pop in to familiarise your family with the surroundings.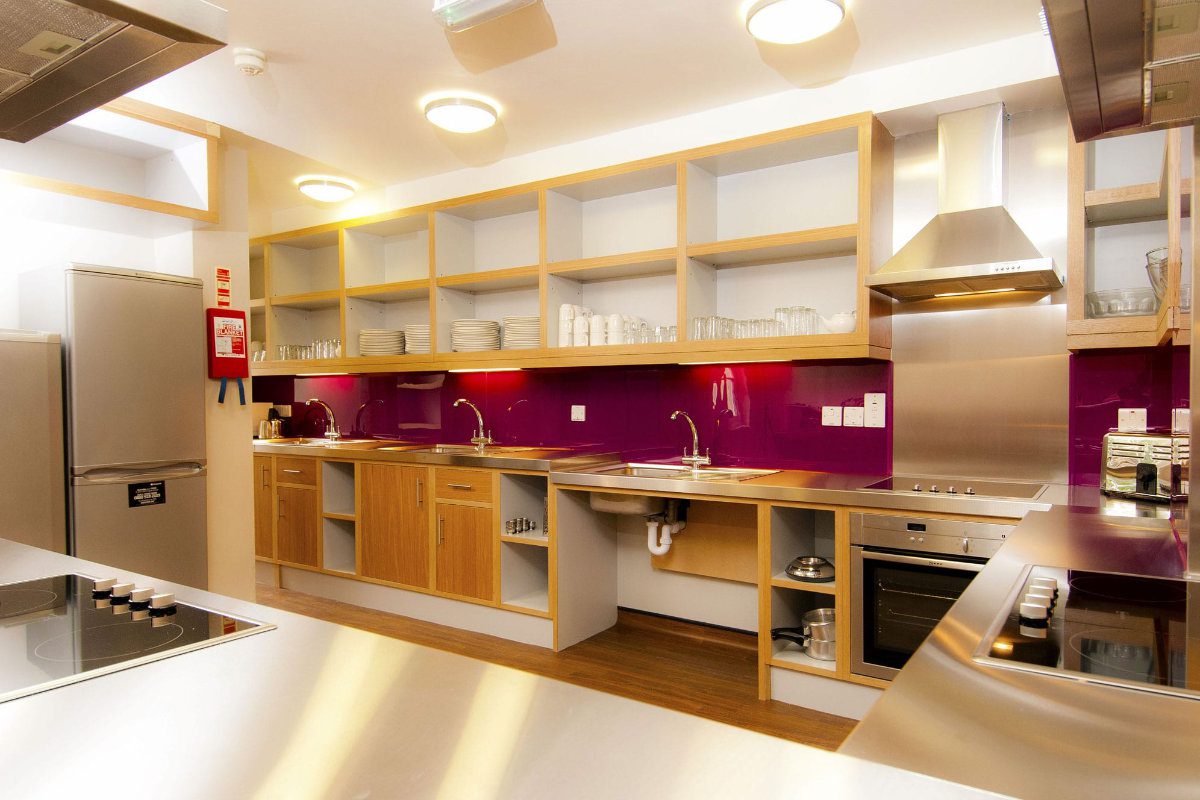 Assistance dogs welcome
Some people with ASD benefit from having an assistance dog, to help them cope with the stress and anxiety commonly associated with autism.
Autism assistance dogs are specifically trained to offer safety and companionship for someone who is autistic. They can help decrease stress, offering comfort to someone with autism when they're upset as well as helping to reduce behavioural outbursts.
Many of our sites accept pet dogs when staying in Camping & Cabins accommodation or as part of an Exclusive Hire stay – see our dogs policy for details. All our hostels welcome assistance dogs, free of charge – just let us know in advance if you're planning to bring a highly trained assistance dog.
Can YHA accommodate groups of people with autism?
YHA welcomes individual guests with autism and takes group bookings for 16 or more people. These can be self-led residentials, where you can do your own thing while having access to the hostel's facilities.
You can select from our many bolt-on activities to add to your stay, such as theatre workshops, adventure activities and city exploration trips.
How to book an autism-friendly break
If you would like to stay in any of our hostels in England and Wales, you can book directly with YHA.
To find out about autism-friendly group bookings for more than 16 people, visit our Groups website.
Excellent customer service is a priority for us and if there is anything we can do to make your stay with someone with autism in one of our hostels more comfortable, then please just let us know.
Discover more about YHA.