Grange-in Borrowdale Youth Hostel
1932-1973
In 1932 one of YHA's earliest hostels, Grange-in-Borrowdale entered into an arrangement with the lake-land region of YHA to run a youth hostel at the farm. It was considered a great success with five of its first 12 operating months seeing nearly 900 overnights.
The hostel continued to function for many years, including each year of the war, stressing the need to keep it, as it was incredibly important to people from South Lancashire and West Yorkshire towns. Grange hostel proved to be immensely popular, growing to 4000 overnights in 1943. The Lakeland local hostels became a very solid network on the road from Keswick to Buttermere, including YHA Keswick (opened 1933), YHA Derwentwater (1961), YHA Honister Hause (1942) and YHA Buttermere (1955) – all operating in the mid-1960s and all except Derwentwater are still YHA hostels.
Grange hostel was reduced in capacity to 24 beds, then by 1970 down to 20. Due to the wardens not wishing to run their premises as a hostel any longer the hostel eventually closed in September 1973.
Longthwaite-in-Borrowdale Youth Hostel
1939 to present
During Easter 1939 YHA opened a hostel just three miles south of Hollows Farm, at Longthwaite to replace Grange. A plot of land was purchased to accommodate the new hostel and vested in the YHA Trust in September that year.
Longthwaite-in-Borrowdale hostel was an instant success, attracting over 4,700 overnights within its first year of opening. As at Grange-in-Borrowdale, Longthwaite was left to operate throughout the war, because of its importance in providing rest and relaxation for hundreds of people.
Major improvements followed in time for Easter 1967, increasing beds to 112 and overnights by a third. Longthwaite-in-Borrowdale hostel was nominated as a 'Lakes Superior Grade hostel' in the early 1970s, along with YHA Ambleside and YHA Buttermere.
Over the years, the hostel improved significantly with brand new accommodation for the hostel wardens, two large dorms made up of 24 beds were divided into several smaller rooms, new toilets and showers, new beds and a new layout. Four camping pods were introduced on the grounds in 2013, and numbers of hostel visitors continue to flourish. In 2016 25,000 overnights.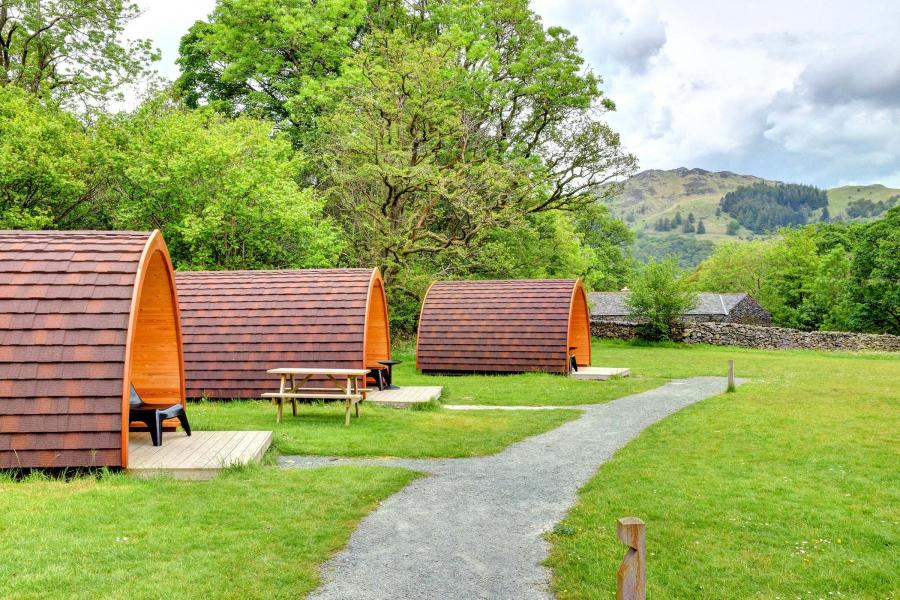 Today, YHA Borrowdale is still a longstanding Lake District favourite (just like all those years ago), and an ideal bolt-hole for anyone with their sights set on a stress-free high-level activity holiday, be it climbing, hiking or family-friendly walking holidays you're keen on.
References: Many thanks to the YHA Archive, Cadbury Research Library and University of Birmingham.