Four of us from the Youth Advisory Team recently spent the weekend together at YHA Edale Activity Centre. Having virtually volunteered together for 8 months, this was our first meeting in person. It was a great opportunity to get to know each other, discuss all the work we're doing in our sub-committees and learn more about hostel operations.
It was amazing to be brought together in such a remote and scenic part of the Peak District. The lack of phone service was an initial shock, but upon reflection, we wouldn't have had it any other way. Edale was the perfect place to disconnect from distractions and immerse ourselves in the YHA experience.
We received a very warm welcome and were given a tour of the hostel and surrounding site. Activity instructor Josie took us through the different activities YHA Edale Activity Centre offers and the range of groups they accommodate. We were impressed to hear how activities, equipment, and hostel provisions are adapted to cater to the specific needs and abilities of every group. For instance, we saw staff alter activity timings and meals to specifically cater to the NSPKU, a group of young individuals with a rare metabolic disorder. The site even provides spare clothes for individuals who get theirs wet during an activity, or simply can't afford to purchase their own. YHA Edale Activity Centre certainly exemplified all we have learnt so far about YHA inclusivity.
We had the opportunity to try out one of the on-site activities, so we decided to try 'The Leap of Faith'. It was a huge challenge, but it was made much easier by the encouragement we gave each other. Munashe explained "It was a nervous start for us all, but the jump was definitely worthwhile!" We were all taken outside of our comfort zone, but it felt amazing to brave this first-time experience together. It was great to get a sense of how young people benefit from the activities on offer. Josie explained that even with a short time away, individuals become more confident, learn to work as a team, and forge new relationships with their peers.
To gain better insight into hostel operations, we spoke with Ciaran, Duty Manager at the hostel. We loved hearing his personal thoughts and experiences as a long-standing employee of the YHA. Ciaran expressed his investment in the charitable roots of the YHA, the personalised experiences they offer and the joy of seeing young people leaving the hostel smiling. As this was the first time the Youth Advisory Team have spoken directly with in-hostel staff, we were all inspired to hear and see first-hand the impact being made within hostels.
Having learnt about the hostel, we were grateful for the downtime to explore the surrounding countryside. We even had time for an off-site walk into the village and although rainy, we enjoyed some lovely views of the Peak District, visited the Edale Visitor Centre and enjoyed a cosy sit down at the pub!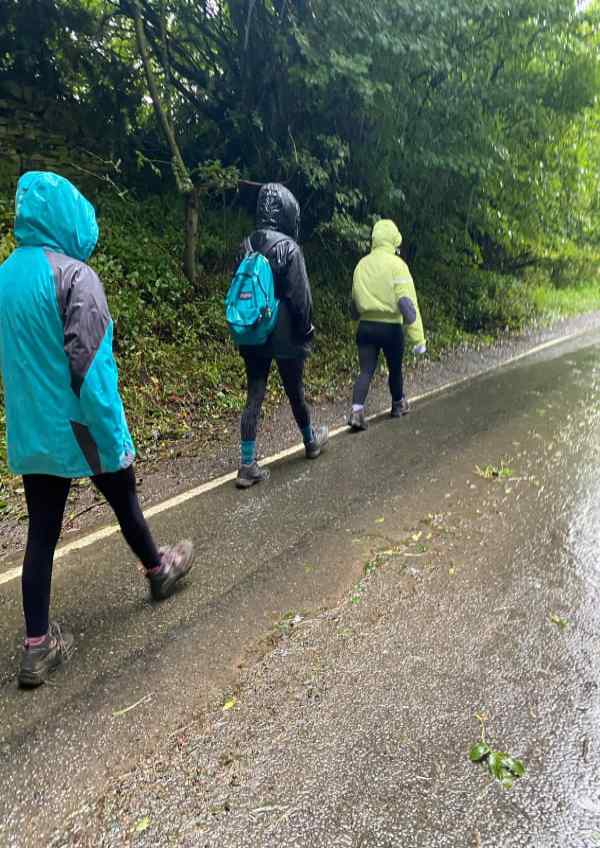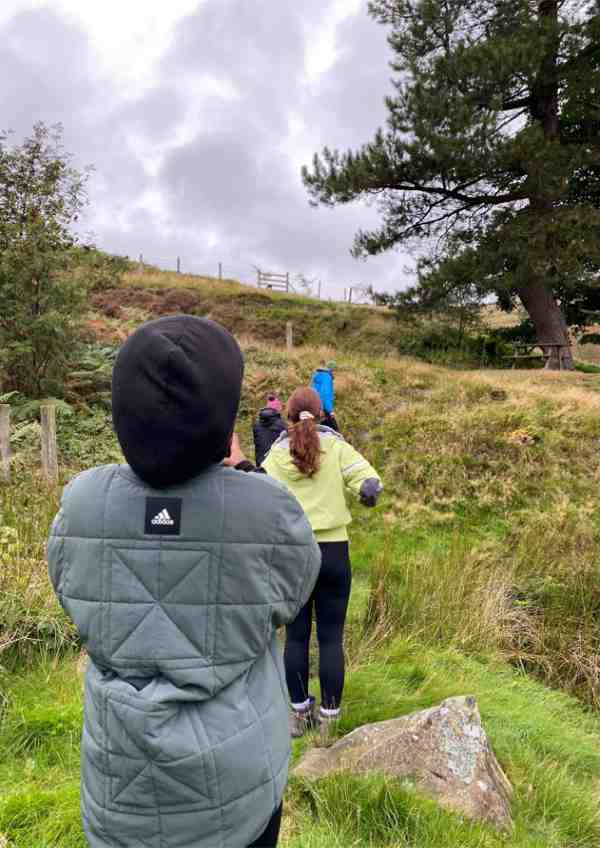 We're looking forward to meeting with each other again, where we will hopefully be joined by the new team members that are soon to join the team. It was clear that we all really enjoyed our time within the network. We feel closer having embarked on such an action-packed weekend together and have learned a lot about hostel operations. Therefore, we think future visits to hostels will be an invaluable way of connecting as a team and acquiring direct experience of the YHA hostel network.
We would like to say a huge thank you to the staff at YHA Edale Activity Centre, particularly Ciaran and Josie, for providing such a personable and enjoyable experience for us.
Written by Evie Bruce, Hannah Hughes and Louise Thompson, Youth Advisory Team