We spoke to three outdoor enthusiasts to get their thoughts on dorms, dinners and day-walks.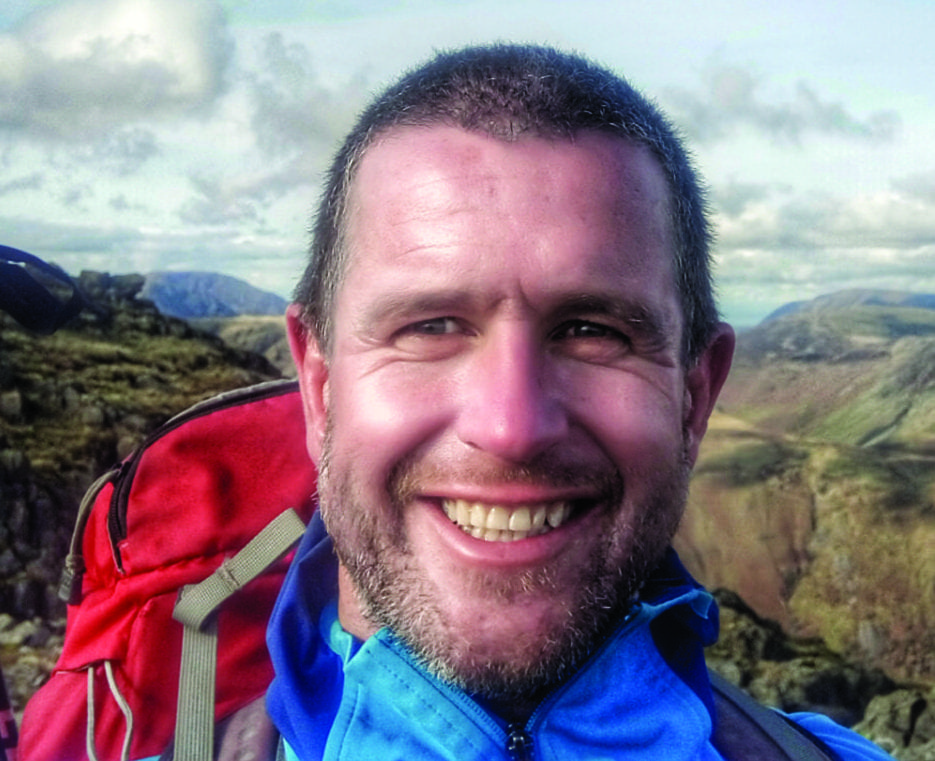 AIan Howells
Freelance mountain and expedition leader comewalkwithmeuk.co.uk
Countryside, city or coast?
Coast. I was brought up near the sea and there's something elemental about a wild, windy day on the coast, watching the splash and crash of the waves.
Favourite hostel?
YHA Ennerdale. It's a beautiful, tiny little hostel in one of the Lake District's quieter valleys. Sitting with a brew or a beer looking out at Pillar is a beautiful way to spend an evening.
Earliest YHA memory?
I came to hostelling quite late in life so my first memory is as an adult when I stayed at the old YHA at Thorney How on my coast-to-coast walk.
Ideal overseas destination?
New Zealand. Rugged coastline, rugby, hot springs, unique wildlife, great wine, wonderful walking, skiing, Maori culture……the list goes on.
Perfect hostel dinner?
Being the kind of person who eats anything that's a tough one but I am very partial to good, old-fashioned fish and chips with lots of salt and vinegar.
An item to pack?
A good book is an essential part of my hostelling experience…..and a pair of earplugs just in case you're sharing with a snorer!
A book for a rainy day?
Anything by Robert Macfarlane. Nobody writes better about the British landscape. I'm also reading a lot of Jo Nesbo and Henning Mankell Scandi-detective stories.
Favourite day walk?
Impossible to pick one!! How about the Great Ridge and Lose Hill in the Peak District, the Fairfield Horseshoe in the Lake District, Snowdon via Crib Goch in Wales and anywhere on the Pembrokeshire coastal path.

Emma Bumpus
Travel blogger, adventurer and educator at careertraveller.co.uk
Countryside, city or coast?
Tough one, as predominantly I am a coast-lover. However, countryside comes a close second after a 2017 Lake District holiday.
Favourite hostel?
YHA Keswick: views of Skiddaw in the distance and a balcony overlooking the River Greta. It's friendly, contemporary and right in the heart of Keswick.
Earliest YHA memory?
Growing up I recall passing several YHA hostels and being curious about staying with them. My first proper stay was at YHA Snowdon Llanberis.
Ideal overseas destination?
Italy. Tuscany and Campania are a second home to me, having once lived there. The history, culture and aromas just explode.
Perfect hostel dinner?
Tapas at YHA Keswick. I loved the chicken tikka skewers, whose mint and yoghurt dressing justified the cod goujons and loaded nachos.
An item to pack?
I love a good compass. It is easy to pack, weighs nothing and prevents me getting lost! It makes me want to travel far!
A book for a rainy day?
Yann Martel's Life of Pi: tempestuous weather, a carnivorous floating island and the notion of being shipwrecked alone.
Favourite day walk?
The Isle of Thanet's Viking Coastal Trail has blue flag beaches, bays and lashings of coastline treasure year-round. The Victorian tidal swimming pool and Turner Contemporary art gallery are gold dust.
Craig Hopkinson
Marketing Assistant YHA (England & Wales)
Countryside, city or coast?
It's a close one between countryside and coast, but my love for the views of the Lake District wins it for countryside.
Favourite hostel?
YHA Boggle Hole. What a location! Fantastic views and lovely staff… and also a great spot for some fossil hunting.
Earliest YHA memory?
The first YHA I visited was YHA Haworth whilst in primary school. It was also the first time I'd ever tried orienteering across the Moors.
Ideal overseas destination?
My best friend is from Bolivia and I hope one day to visit! It would be great to trek across some of the mountains and experience local culture.
Perfect hostel dinner?
A big bowl of spaghetti bolognese or a chicken and bacon pizza (both after a long day walking)
An item to pack?
A pair of headphones – essential for finishing off a Netflix series while staying in a dorm.
A book for a rainy day?
I'm not a massive reader so for me it would be either a crime detective podcast or practising my pool skills with anyone I can find.
Favourite day walk?
The Monsal Trail in the Peaks is my favourite. It's a route I've walked with Scouts and DofE, and more recently cycled with my Grandad.