Written by Nisbah Hussain from Five Adventurers
The pandemic has impacted our lives in unimaginable ways and this change has been just as stark in our ability and desire to travel.  Prior to Covid-19, we were a family who spent most school holidays seeking adventures across the globe, and then in March 2020 we suddenly have all our adventures brought to a complete halt.  As we emerge from the pandemic, we are excited about ways to seek adventures closer to home which we often overlooked but have come to realise can be as magical, memorable, and breath-taking.
We are huge fans of extended family holidays and this for me offers one of the best ways to re-introduce adventure and travelling back into our lives in a safe way.  I saw that YHA offers YHA Exclusive Hire for several of their venues and after months of isolation, the opportunity to be able to safely travel with siblings and their families, having us all under one roof sounds truly bliss. The cost of accommodation for large families was expensive prior but the increased desire for staycations has seen the costs skyrocket which leads to so many families being priced out of the market. It made me love YHA offering even more.
YHA Exclusive Hire and family travel
I am from a large family and finding a venue that accommodates 28 of us has always been a challenge.  YHA Exclusive Hire is a great solution as not only can they accommodate us all (in several locations and building styles) but the price per family was reasonable even when travelling in school holidays.  We stayed at YHA Haworth and there are several reasons why YHA Exclusive Hire is a great solution for family travellers especially for extended family breaks:
Affordable holiday choice even in peak season, split over different families was an affordable solution.
The size of the venues is significant so will easily accommodate most family sizes and there is still additional ample space for you to not get on top of one another.
The accommodation is designed for use by individuals so even if there are lots of people on site it is much better suited to an extended family break than other large vacation homes.
The location of the venues is so varied from the beach to the mountains to the coast and everything in between that family travellers can find something to suit their needs.
Some of the accommodation choices are truly breathtaking.  I love quirky, so staying in a castle or a mansion is right up my street.
Plenty of parking on site as one of the things I hate about holiday parks is the need to move the car to a car park.
Lots of toilet and shower options which are perfect for prayer time or trying to avoid a massive line in the mornings.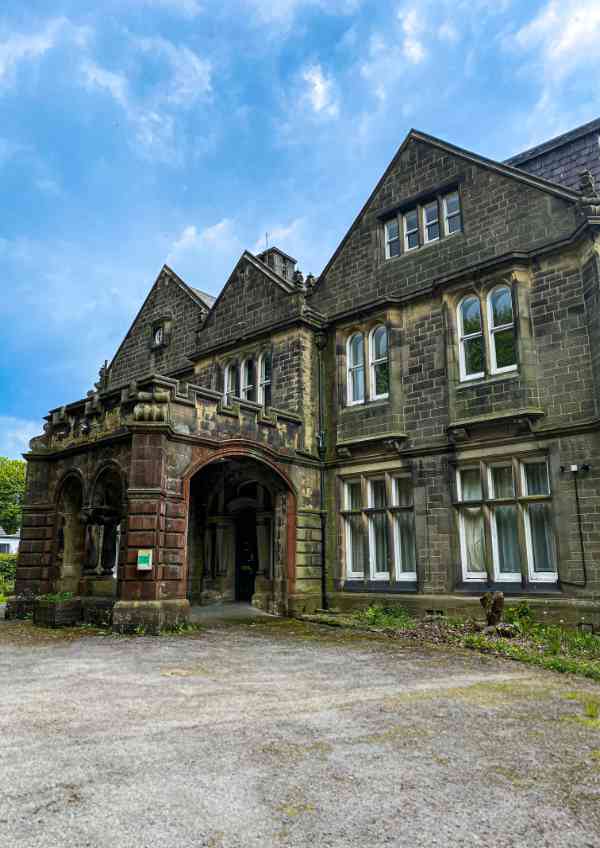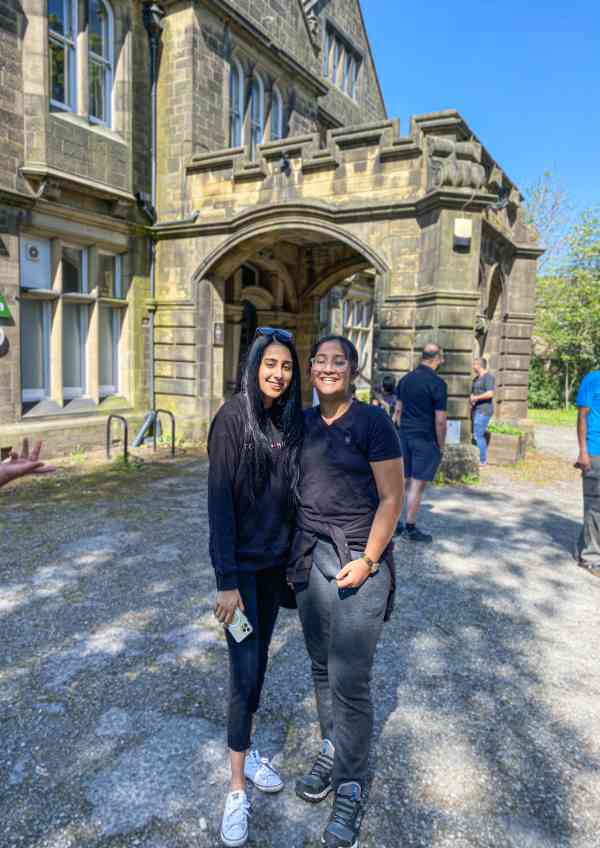 What was YHA Haworth like for an extended family holiday?
As we pulled up to YHA Haworth, it was like stepping into a novel.  The venue is a Victorian mansion and the little adventurers initially thought it was the house from the chronicles of Narnia.  YHA Haworth is seriously huge, with 90 beds and 18 bedrooms it is the best place for a game of hide and seek.  The property is a myriad of passageways and doors and over the four days it was great to see the kids navigate and learn new tricks.
The venue was beautiful with central stained glass window, ornate staircases and lovely features throughout the building.
Our little adventurers loved the garden space to the side and back of the property and they spent most of the time at home outdoors playing with their cousins. This was an electronics-free holiday and despite being away for 4 days not one of them asked for the electronics once.  Having the venue on exclusive hire allowed us to use all the facilities and being self-catering made it easy to cook up a storm.  My personal highlight was that all of us could comfortably sit for mealtimes in one room and it was nice to have us all together and not feel cramped.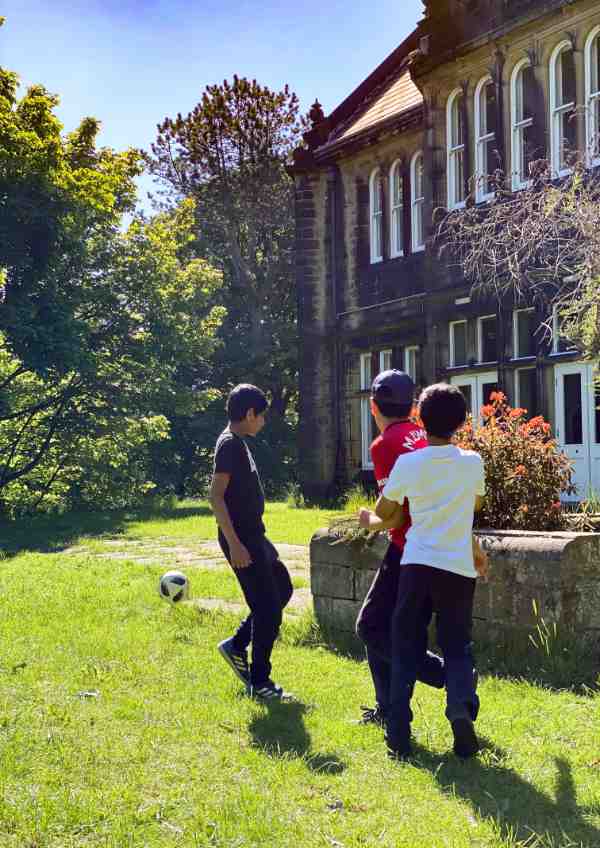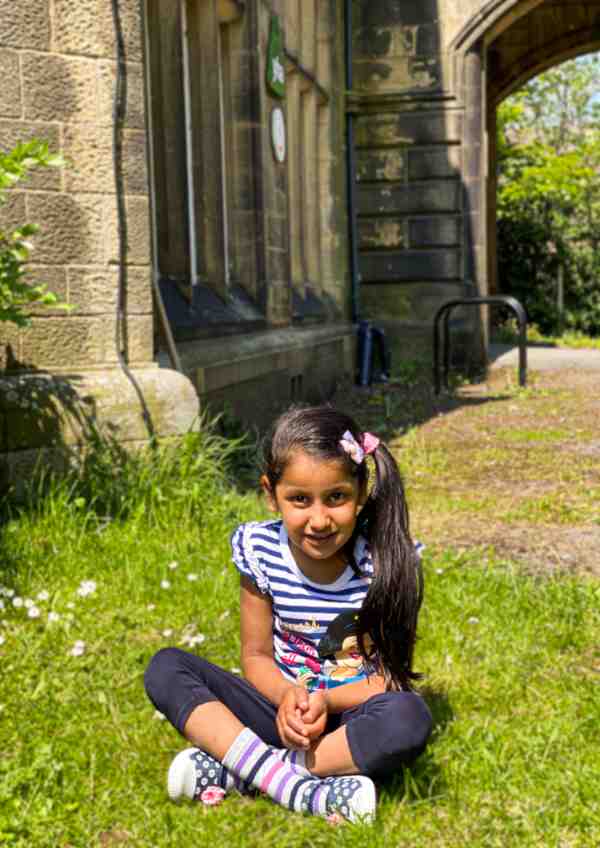 Aside from being a beautiful accommodation choice, the local setting was even more stunning.  Located in Haworth a village made famous by its connection to the Bronte sisters it is easy to why such incredible stories were inspired by this part of the world.  There were a lot of things to do in the local area accessible by foot or some great outdoor spaces such as Hardcastle Crags and Bolton Abbey which were a short drive from YHA Haworth and a great way to get outdoors and have adventures with the family.
Why I love extended family holidays
Family travel is the best way to reconnect as a family and make real memories that will last a lifetime.
Extended family travel means you stop and have a break together. Often, we see family members in a rushed schedule but taking a holiday together really allows you to connect whether over mealtimes, late-night stay-ups, and it's in years to come you have so many moments to laugh about and recall.
You're making family memories which include your children too. I have five siblings and it's great to have my children be part of memories we can look back on too.
The little adventurers love spending time with children their own ages (or even older and younger) and we see that they occupy themselves much easier in a larger group. It also really helps them connect much closer with their wider family members.
Allows adults to have a break. Having lots of adults around allows couples to have live-in babysitters and even if you are all together so it lessens your load.  There are people on hand to help with meals etc so you don't always need to be in control.
It's a great way to share responsibilities whether it be for costs, planning, cooking and it's great to share the load amongst several of you so it feels like a holiday.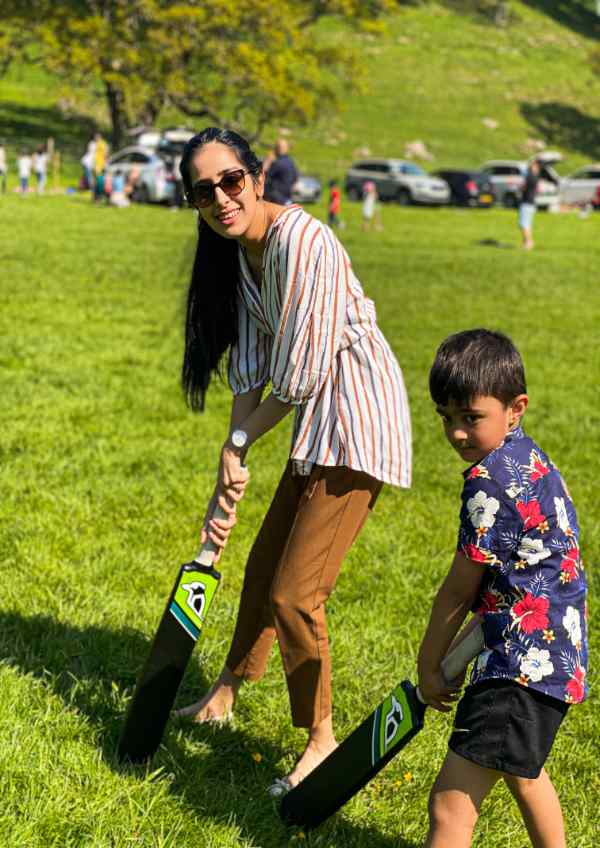 As we had the venue exclusively, I would recommend:
Have your shopping delivered direct to the venue, Asda delivered to the venue for us
A BBQ is ideal for a large family holiday
Plastic or paper plates and cups if travelling with younger children
Towels
Condiments – salt, pepper, oil
Fairy liquid and washing up items
Refillable water bottles
Slippers/footwear for use inside the venue
Waterproofs and good walking shoes
Sports equipment – football, frisbees, rounders bat and ball for the outdoor space and Bolton Abbey
What we loved about YHA Exclusive Hire
Great value for money for the accommodation of that size and would make a great space for a wider group event.
We had 13 children under the age of 12 years old and they loved the space that was available both inside and outside the hostel.
Exclusive hire meant it was ideal for families and it was a real safe space to let your children wander around a huge site with the knowledge that you knew all the other occupants.
There were lots of options for rooms so even if the kids needed some time away from the rest of their cousins there was ample space to separate for a while to have some time out.
Really beautiful accommodation and ideally located for day activities.
For Muslim travellers there were lots of toilets and wash facilities for prayer times and again on YHA Exclusive Hire basis, it meant those wearing headscarves could remove whilst indoors not just in their room.
There was a great water filling station at the entrance of the venue to act as a reminder.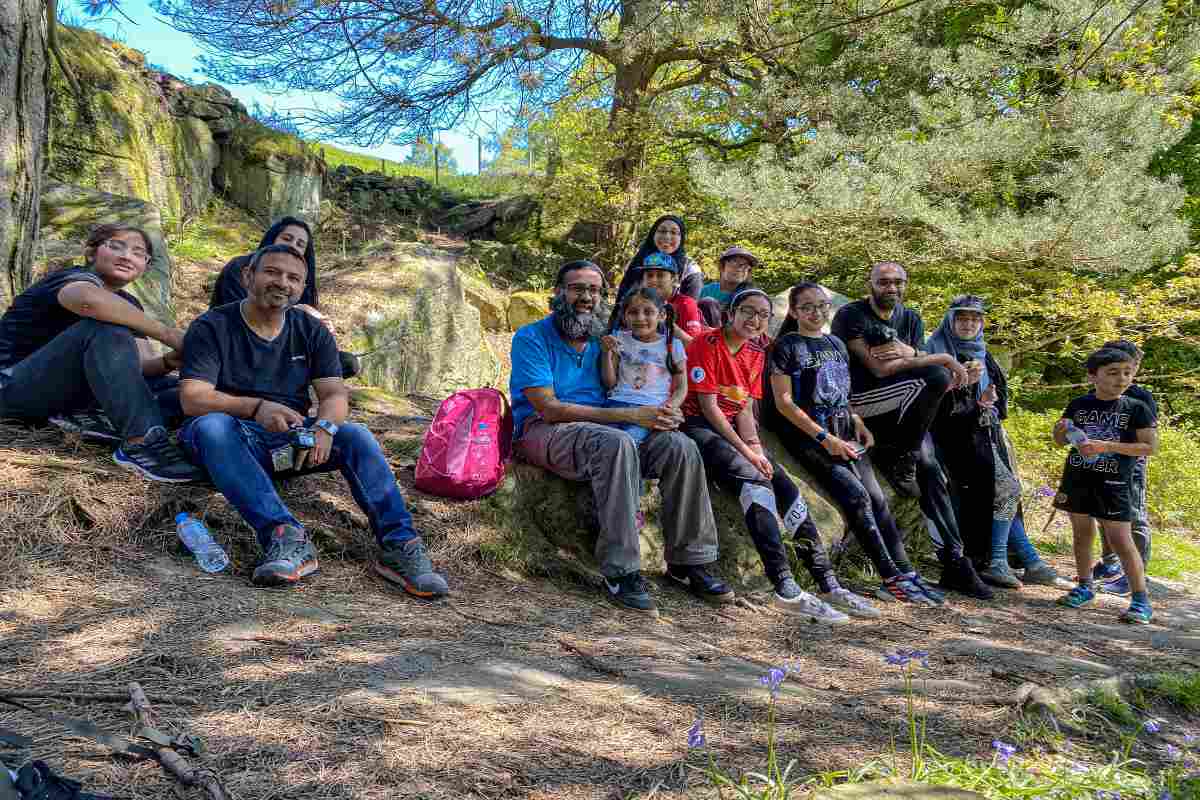 You are staying at a YHA, so bunk beds are a given.  In the Haworth property, there was only one adopted bed on site which is a double bed. So it was a shock to some of our family members who are used to sleeping on king-sized beds.
Internet was a little intermittent which was great to not be distracted but those who need reliable internet may need to investigate it.
The lounge area was a little small so if you did have a large group on-site and wanted to do a film night you may need to think of an alternative.
The kitchen was in the basement so be prepared for lots of trips to collect food and items needed for each mealtime.
This was our first experience of a YHA break and whilst we were always reluctant this experience has really shown us what a great option YHA is for families, and we will definitely be looking to book different ones in the future.