Two young artists leave their mark on YHA.
If you noticed someone taking a marker pen to our hostel walls earlier this year, you weren't alone. Artist Hannah Morris spent the spring touring around England and Wales, visiting nine YHA properties and leaving a legacy of her stay at each of them. She travelled in the company of musician and sound artist Owain Griffiths, as part of a project funded by Arts Council Wales. All nine hostels have now been left with site-specific murals created by Hannah, as well as corresponding 'audio artworks' created by Owain.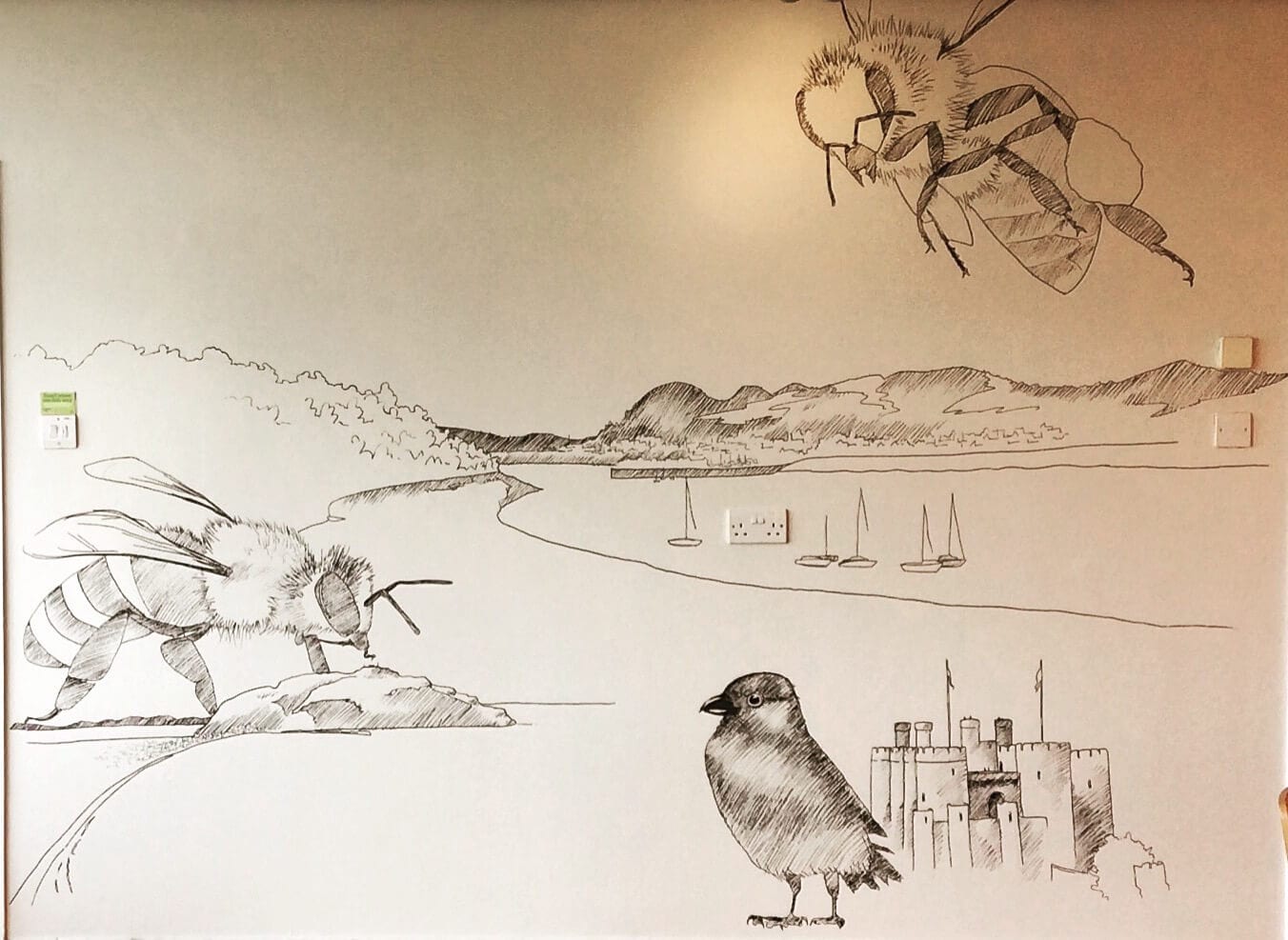 The pair spent time immersing themselves in the surroundings of each hostel before setting to work. "(Each mural) is almost an illustration of the place around the hostel," says Hannah. "I
wanted people to be able to look and say 'oh, we could go there' and talk about what's on it. But I also wanted them to be good pieces of art as well." It's fair to say she's succeeded.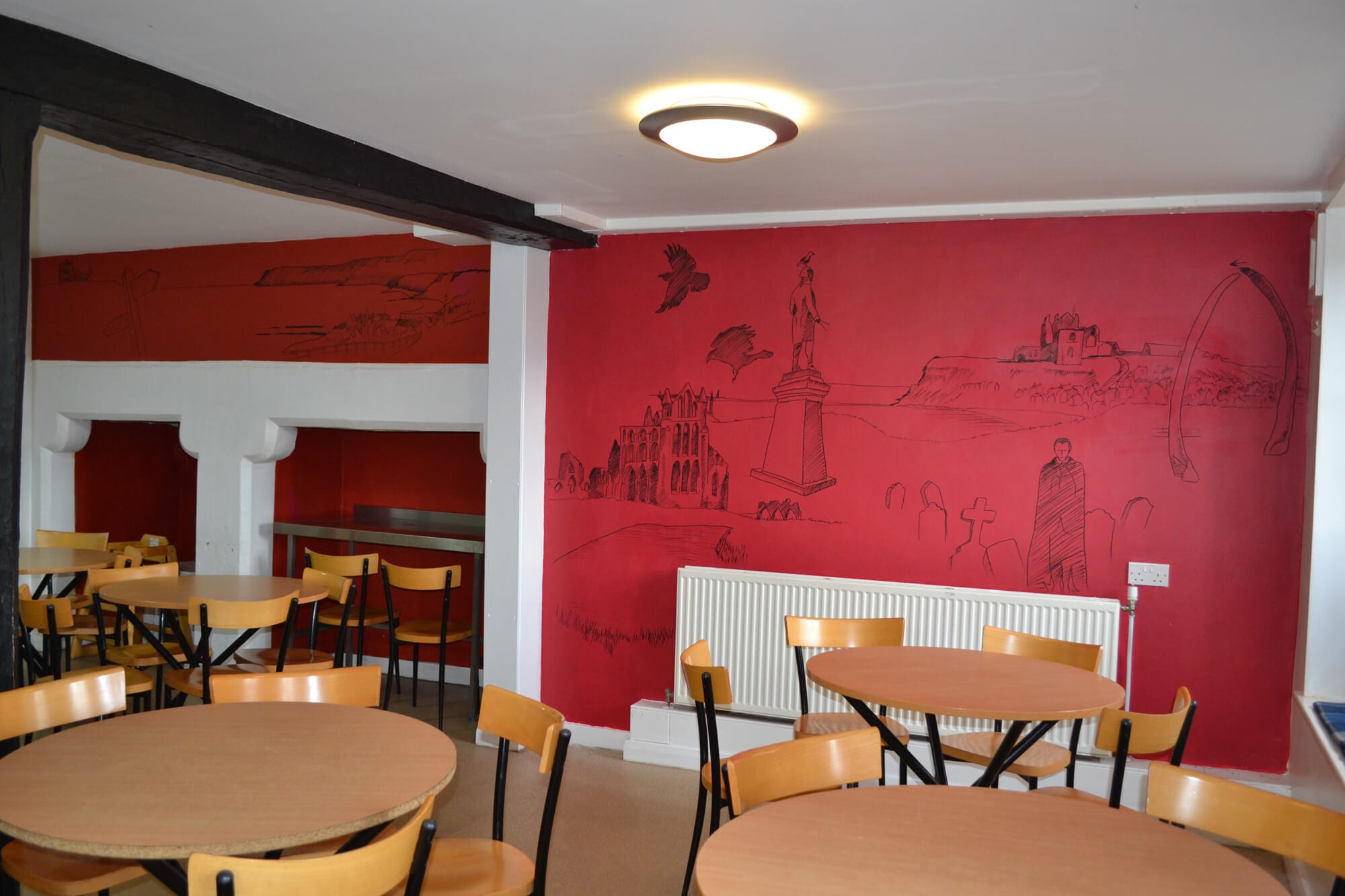 The following hostels have benefited from Hannah and Owain's work: YHA Lizard, YHA Portland (main picture), YHA Eastbourne, YHA Whitby, YHA Grinton Lodge, YHA Coniston Holly How, YHA Bristol, YHA Conwy and YHA Manorbier.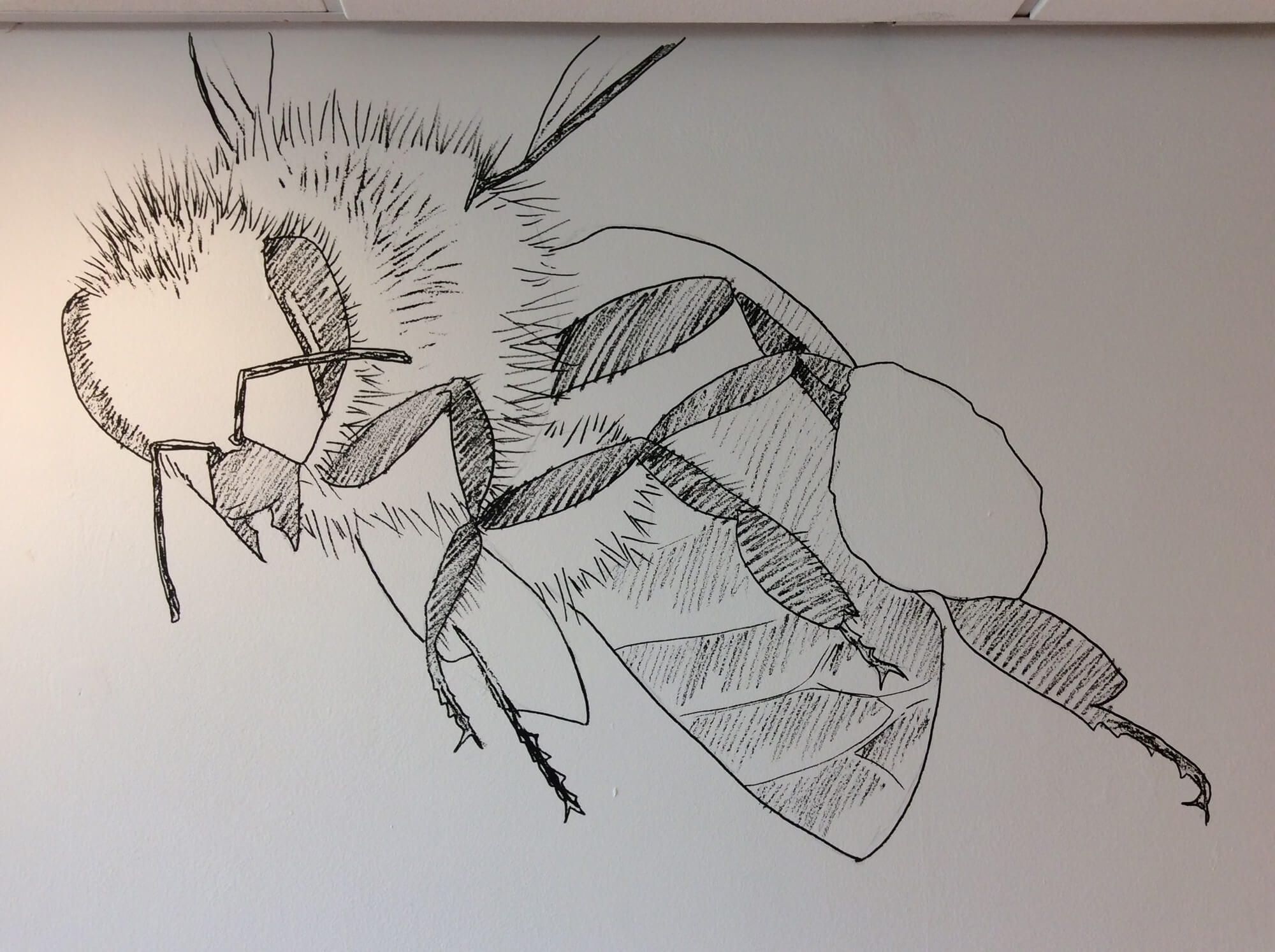 The Trails Olion project is the subject of an exhibition at the Oriel Mwldan Gallery in Cardigan until 5th August