Our son Jack is 15 and has cerebral palsy. He is cognitively able and attends a mainstream school but has struggled with decreasing mobility as he has got older, as his limbs have lengthened but his muscles have tightened. Jack gets around whenever practicable on a bike. He can walk short distances (eg at school) and uses a wheelchair for anything else. Jack's disability also affects his ability to plan and organise himself and his fine motor control.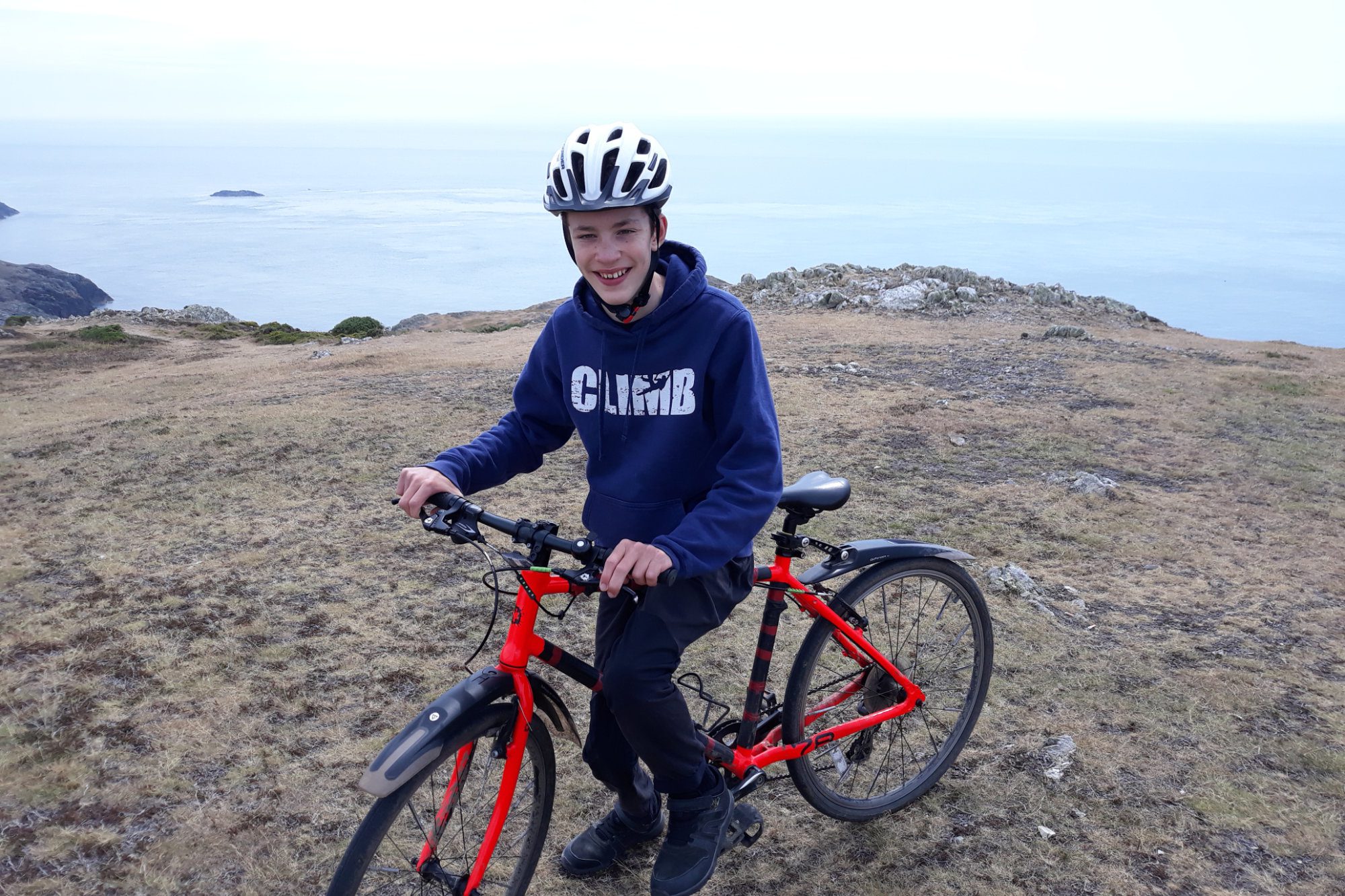 Having a physical disability that limits his ability to get about and keep up with his peers means that his social opportunities are limited. Jack attends Scouts, but he often skips the outdoor sessions unless these are bike friendly. He attended camps in the past, but these are harder for him to access now: the physical demands would be too great and may result in leg (knee) pain if he tried to overdo things. We have not taken on the struggle of finding ways to enable him to take part, instead we've opted for alternative activities: a long bike ride with Dad or a visit to his Grandparents.
The result is that he misses out on social activities with his peer group. While others are attending camps, school trips and embarking on their first solo trips into town or to the cinema/swimming pool/bowling alley with friends, he is more likely to be gaming online, or maybe out riding his bike. It's hard for us to scaffold social activities for him where he has a chance to interact as part of a group, particularly when an overnight stay is involved. Whatever the Equality Act says about the need for reasonable adjustments to be made, the reality is that many opportunities – school trips are a classic example – would be very hard for him to access comfortably and confidently.
This is why we relish our YHA Exclusive Hire trips to YHA hostels. Joining up with a large group of friends – in our case this would typically be 6 families of about 4 – provides Jack with a rare opportunity to mix socially, in an indoor environment that meets his physical needs. At the YHA, we know there will be a suitably accessible shower – not always the case at other accommodations. We know there will probably be bike storage. And we know, also, that it's going to be competitively priced, and located in a fabulous location where we are going to be able to access (much needed) outdoor opportunities – most commonly on our bikes. But it's the social opportunities that are so enriching for Jack. He can access the "sleepover experience" in a dorm room. It's even better if there are opportunities to play pool (or similar) – he will naturally gravitate to these games and will join in with others with ease.   He can mix easily with the other young people, knowing that his family are right there if needed. For us, his parents, we also get a bit of respite – Jack is happily entertained and we get the chance to mix with friends, as well as the opportunity to enjoy the great outdoors.
Discover more about YHA.