How many of you would think of yourselves as children of YHA? My story begins in the early days of YHA, as my grandparents met in the walking group of YHA Ealing in the late 1940s.
I imagine that, after the end of World War II, many people were re-connecting with the countryside. A lot of people were discovering the countryside for the first time and making new friends through movements such as YHA. I'm sure there must have been other couples who met this way, and still do, people who come together with a shared love of the experience hostelling brings.
And so my grandparents, John and Olive, married in April 1950 – 20 years to the month since YHA began. One of the most amazing things in my grandparents wedding album is a card made for them by their friends from the YHA Ealing group, filled with beautiful hand drawn sketches. It shows the things that were important in their lives: hiking in the rain at Seven Sisters, a pot of tea with several cups and a cake, an OS map and the logo of YHA at the time. Much the same values as lovers of the countryside now.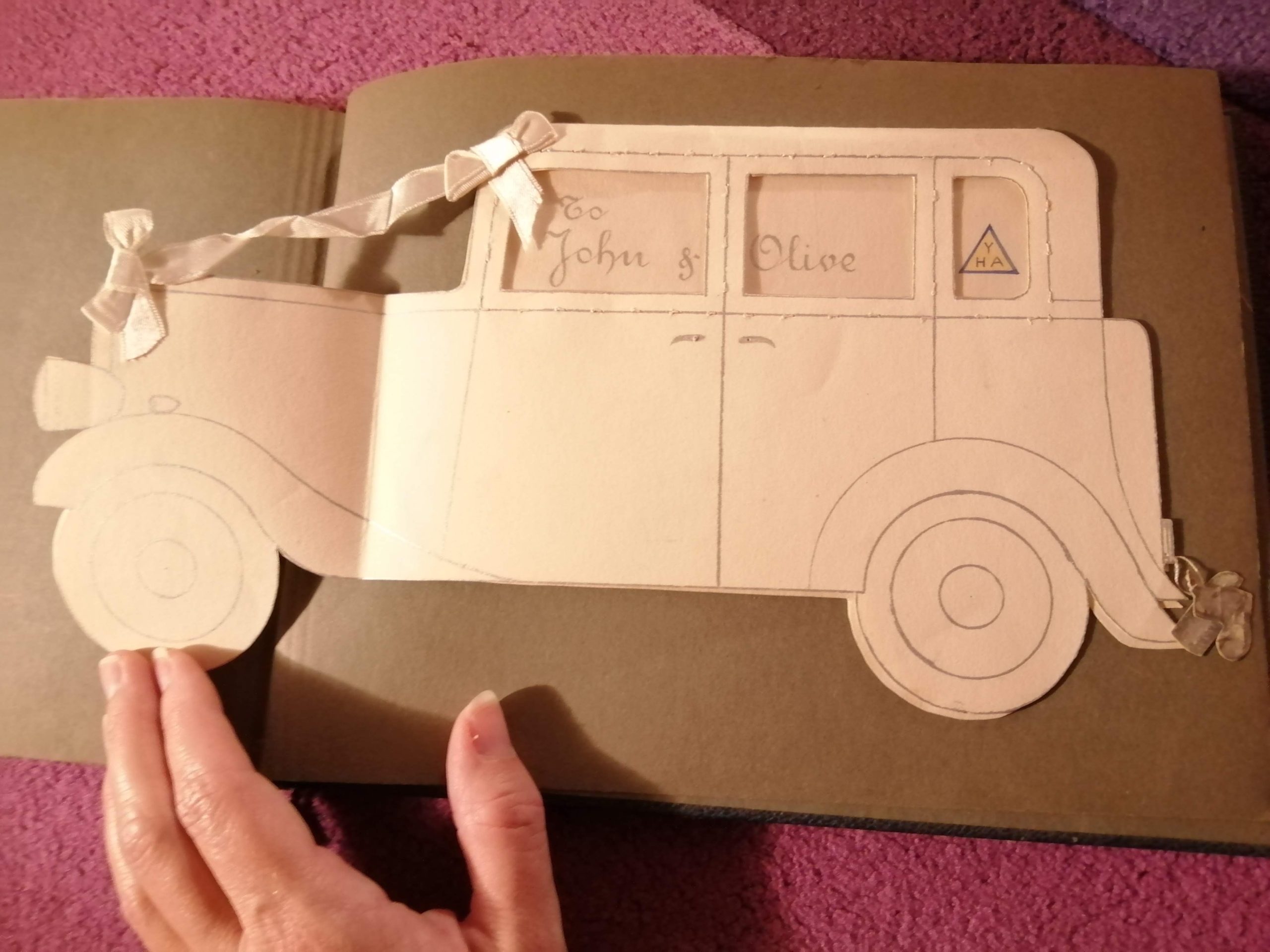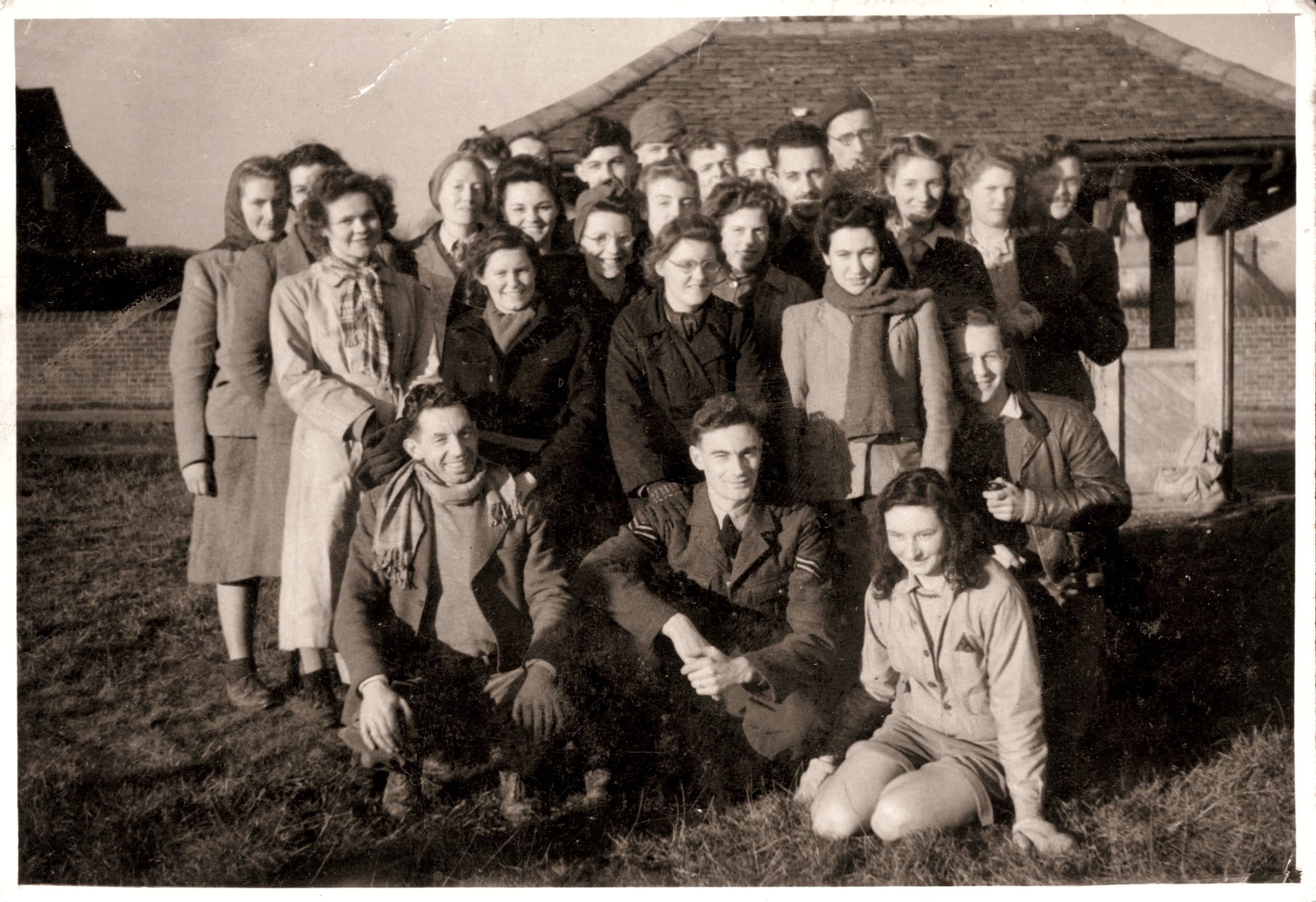 I remember my grandad John telling me about a working party at YHA Tanners Hatch before it had electricity or even a toilet – that you 'made your own arrangements' for! I imagine it was a time of adventure and inventiveness, of being part of the story which has made YHA what it is today.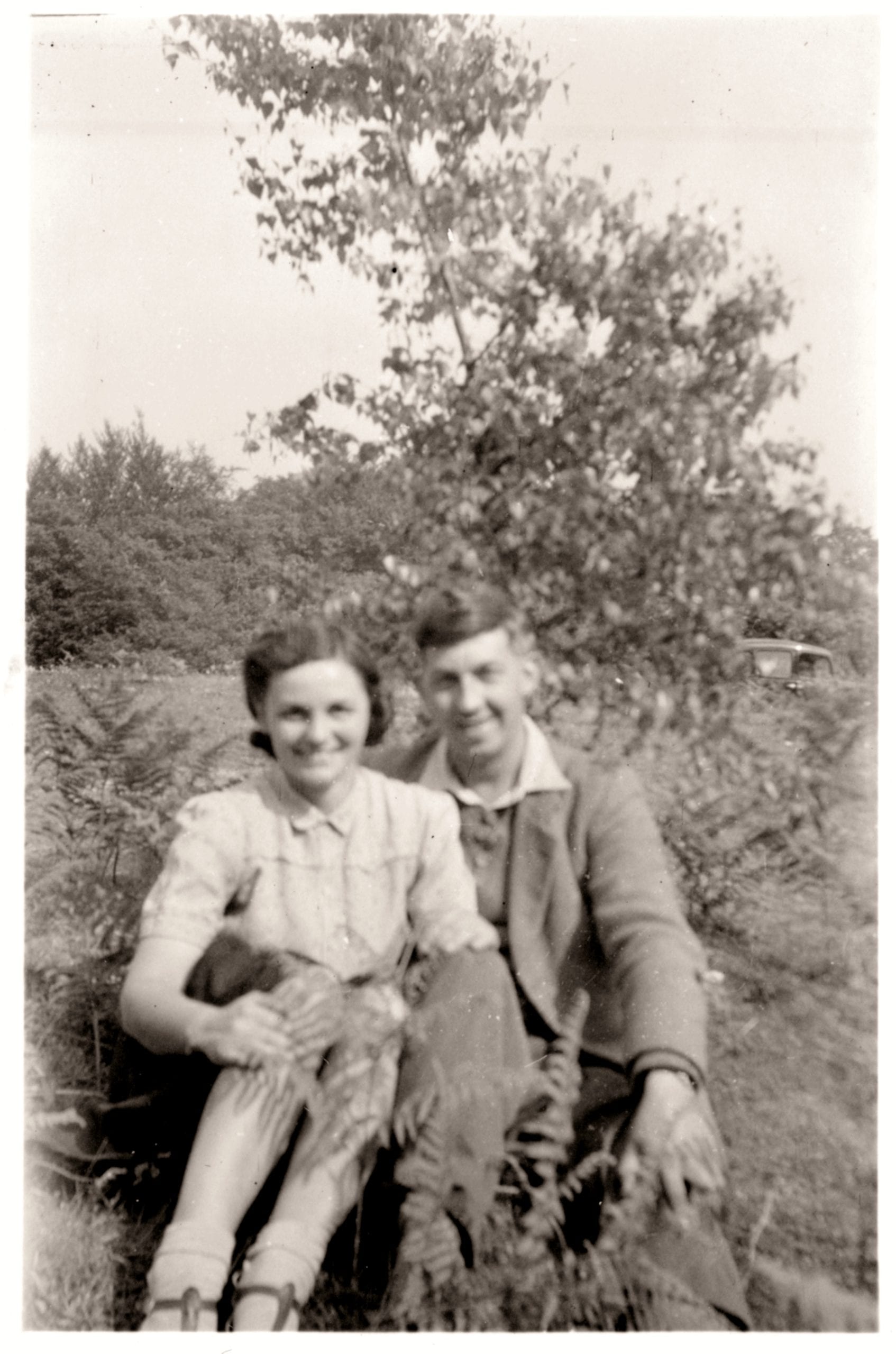 They are both long gone but their love of the countryside – and the YHA movement – has quite definitely been passed down to me; you could almost say it's in my blood.
Fast forward to the early 1990s and my own YHA experience begins, with my first trip to Hindhead in the Surrey Hills with my mum and step-brother, Simon. My mum would get a YHA guide each year which had a bit of information about each hostel and a black and white simple map showing how to get to each one.
We took the train to Haslemere and walked towards the Devil's Punchbowl to the idyllic cottage that was YHA Hindhead. I grew up on the outskirts of London, near Heathrow, and so being in what felt like the middle of nowhere was such an adventure. We stayed in a family shed, with metal bunkbeds, having hired the sheet sleeping bags for 50p. There was not a mains toilet but a compost one, which had Happy Christmas toilet paper in the middle of summer. I thought all of this was utterly amazing!
Many trips to YHAs followed, sometimes for a weekend, sometimes for a week or two in the school holidays, always on public transport or using an OS map to navigate between hostels. I should also add that I do not know how my mum arranged the YHA trips we'd go on as she was a single parent, we didn't own a phone and this was before the internet but she knew, for example, what time a bus was due on the other side of Helvellyn and which route we had to take to get there.
Of the many trips we went on, I remember it being so exciting to meet new people staying at the same YHA and if we were lucky there would be a pool table too.
But the greatest adventures and experiences are what stay with me, indelibly etched in my memories. These are the ones that I got to experience because of YHA, because of my mum's desire to pass on the love of the outdoors from her own parents.
The time we were in the Peak District, we were out walking in the hills and the rain started bucketing down. The only place we could take cover was in a sheep shelter, which I remember being so exciting and where we ate our packed lunch.
Then in the North York Moors, we got the steam train to Goathland, home of TV's 'Heartbeat', and walked across the moors to YHA Wheeldale. This really was remote and when I woke in the night, I was astounded by how dark it was and how many stars I could see from the window. Quite a change of scene for a girl from a bright, urban area.
It was such a feeling of freedom, getting muddy, soaked in the rain, learning how to read a map, swimming in rivers and lakes and all with the promise of a cosy YHA that evening. These were some of my most formative experiences; it really is true what YHA says – where you go changes who you become. And this is why it's so important that more young people can get a chance to experience it too.
Written by Emma Marrington
Discover more about YHA.