Four outdoor items put through their paces by the #LiveMoreYHA team.
Sherpa Limbu Hoodie
The inside label of this hoodie – which reads "Made In Nepal" – says plenty about Sherpa Adventure Gear. The brand has made a conscious decision to have most of its garments made in the Himalayan country that was its initial inspiration, and as well as providing meaningful local employment it also donates money from each sale to a Nepalese children's fund. The hoodie itself is soft, warm and comfortable – the shoulder and hip areas are virtually seam-free, so there's no chafing when wearing a backpack. Comes in grey, green or teal, and has a reasonable price tag too. sherpaadventuregear.co.uk
The verdict:
A snug hoodie that would look the part on the trail, in hostel or even at a festival. Full marks for the company's socially minded ethos too.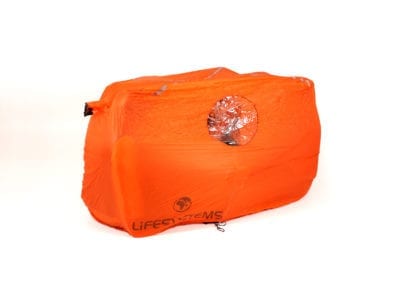 Lifesystems Survival Shelter 4
A survival shelter may seem quite extreme, but if I'm walking with people in upland areas such as the Peak District, Lake District, Snowdonia and Brecon Beacons, I'd consider a survival shelter as an essential piece of equipment, at all times of the year. Lifesystems make survival shelters for two and four people, as well as single bivi and thermal bags. It is made with a tough waterproof PU-coated fabric with air vents and a window. You pull it over the party, sit on the reinforced black section and pull a drawcord under you. lifesystems.co.uk
The verdict:
This is simply an essential piece of kit for walkers. The Lifesystems version is light at 500g yet still durable and stands up to rain and wind.
GoPro Hero 6
A new GoPro always makes the headlines, but in an age of smarter smartphones, how necessary is the GoPro Hero 6? The GoPro is the best-known action camera, a video camera that has recorded endless hours of incredible adventure footage. The GoPro opened up a world of filmmaking for everyday outdoor lovers. This latest iteration, costing around £500, is a truly impressive little piece of equipment. It has the best image quality of any GoPro, it is entirely waterproof, and, most importantly, highly intuitive. You can even control it with your voice. One brilliant piece of software allows you to download the images to your phone and QuikStory creates a video for you.
gopro.com
The verdict:
Every adventure type needs a GoPro in their life. Probably not worth updating from the Hero 5, but this is an impressive piece of camera equipment.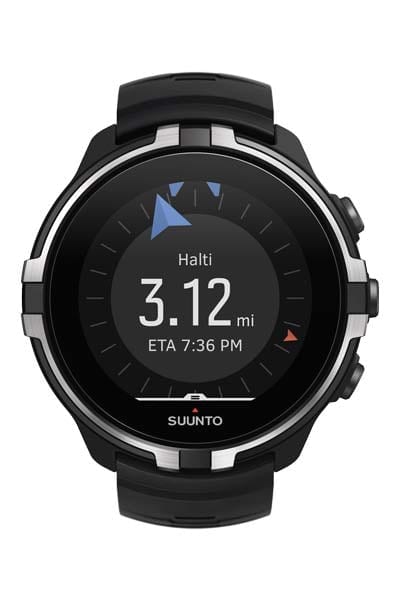 Suunto Spartan Sport Wrist HR Baro
Finnish company Suunto are among the market leaders when it comes to high-quality, feature-packed, multisport GPS watches, and this new model – released in September – delivers the kind of impressive tech we've come to expect. The most notable new feature is a heart rate sensor on the back of the watch, one of Suunto's first forays into heart rate monitoring from the wrist. It contributes to what is a bulky model, although the large touchscreen face is pleasing to the eye and the watch (74g) feels fairly light when it's worn. The battery life is good, lasting around 10 hours in training mode, and the watch uses FusedAlti™ technology to combine GPS and barometric altitude – with accuracy, I found. Other stand-out features: water resistance (up to 100m) and 80-plus different sport settings. suunto.com/en-GB
The verdict:
A reliable, sizable multisport GPS watch that looks good and comes packed with different features.