Ron Scholes has always been the adventurous type. In the 1940s, at the age of 14, he set off on a solo cycling tour of Wales, staying in youth hostels. At 16, he led a group of young adults from overseas on a
walking tour of the Peak District
, again using hostels. He later became a YHA Foreign Walking Tours Leader, guiding treks across Europe. Unsurprisingly, he's a YHA Life Member.
Author Hunter Davies has called Ron "the ultimate long-distance walker". He's a Fellow of the Royal Geographical Society, a Chartered Geographer and lives in Staffordshire with wife Jeanette.Or rather, he lives there sometimes.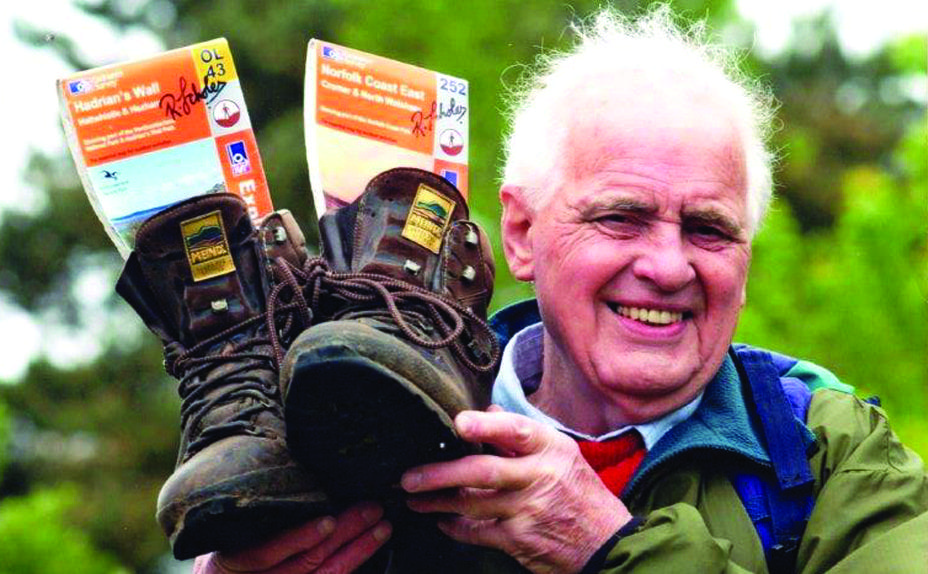 Today, at 88, Ron is still long-distance walking. Not just that, but he's writing about it too. With numerous walking guides already to his name, the former headteacher and friend of the great Alfred Wainwright is finishing his next book: A Pennine Odyssey – Walks and Ways. Released later this year, it's based on Wainwright's idea for a 'purely Pennine Way', starting in the Derbyshire Dales and ending in the Tyne Valley. It will include existing and alternative Pennine routes, as well as anecdotes of his friendship with Wainwright. Ron has not only walked the routes and written the texts but has hand-drawn the trail maps, which will appear alongside illustrations by artist Colin Bywater.
He says: "Long-distance solo walking has always greatly appealed to me, and choosing the area and subsequently planning the route is always part of the excitement before a single step is taken. Often I have been asked if I get lonely – although, just as often, I get asked what I do about my dirty washing!"
Ron's walking books are published by Sigma Press and Landmark.