Amazing wildlife and dazzling night skies make the National Parks in the UK very special places. We're lucky enough to have more than 60 properties in UK National Parks. What's more, we know the best places, the best views and the best food to enjoy in each of them. Here we visit the sweeping moorland, ancient woods and hidden coves of the North York Moors National Park.
When it comes to accommodation, we've got you covered; from the home comforts of YHA Helmsley to the stately home-ness of YHA Whitby and no one could ever forget the infamously fun YHA Boggle Hole.
Marvels of mother nature: The Hole of Horcum
With its big views and vast landscape, The Hole of Horcum is one of the most spectacular features in the National Park – a huge natural amphitheatre 400 feet deep and more than half a mile across. For a right good ramble check out this recommended walk from the North York Moors National Park. One of the highlights of the walk is the view over the steam railway line at Skelton Tower. You'd be following in some famous footsteps too — Tom Cruise was spotted at Levisham when filming the latest Mission Impossible movie.
The 'oh wow' experience: Whitby Abbey
Right next to YHA Whitby and free to those staying in the hostel, Whitby Abbey sits at the top of the town's iconic 199 steps. The dramatic seventh-century ruins overlook the North Sea and were the inspiration for Bram Stoker's Dracula.
Delicacies to sample: Ampleforth Abbey beer cider
For more than 200 years the Benedictine monks of Ampleforth Abbey have grown apples in their orchards. As the years went by and they found the supply of apples overtook demand, they found they were really rather good at making cider. And we agree.
History to explore: YHA Helmsley and the Cleveland Way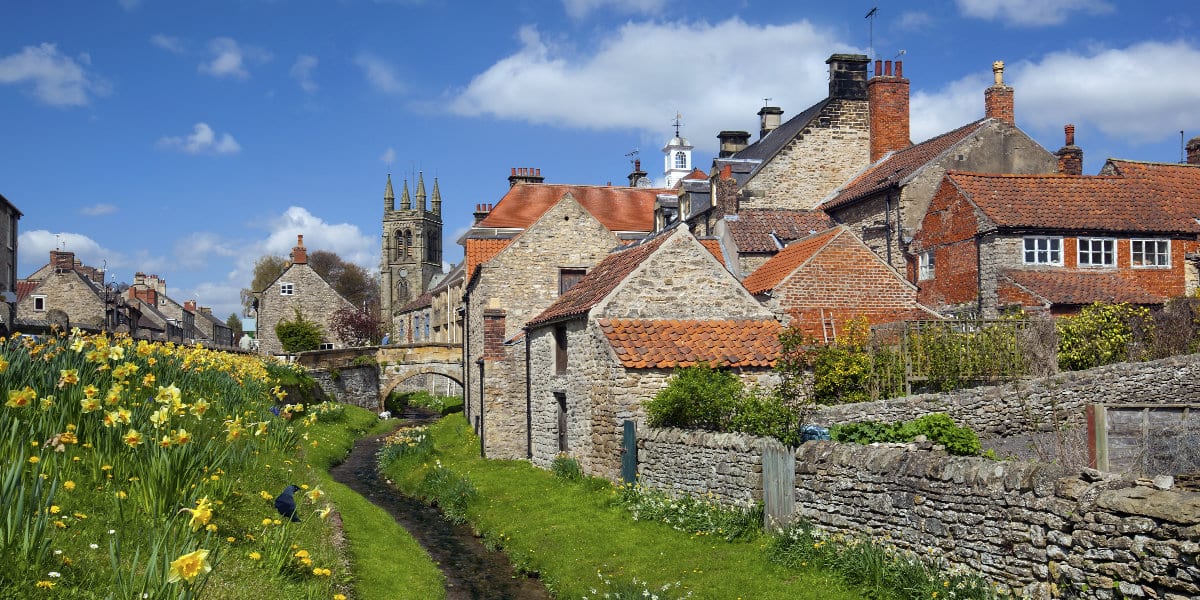 The second national trail to be opened after the Pennine Way, the Cleveland Way is over 50 years old and has 109 miles of dramatic coastline and heather moorland. With its ancient paths and stunning views, the walk from YHA Helmsley to the ruins of Rievaulx Abbey is a perfect seven-mile circular route in this idyllic part of the world.
For little adventurers: Saltwick Bay
A true adventurer never passes up the opportunity to take the adventure home with them, and that's exactly what avid fossil hunters have been doing for years when they visit Saltwick Bay. Full skeletons of prehistoric beasts have been discovered there, so you never know what you may stumble across.