Did you know we have a wide range of dog-friendly accommodation and facilities? You can bring your four-legged friends to stay with you at selected Exclusive Hire properties as well as over 40 YHA Camping & Cabins sites. Dogs are welcome in all YHA cafes too, so you can look forward to light bites accompanied by puppy dog eyes from beneath the table.
What dog-friendly accommodation does YHA offer?
It's free to bring your pooch if you're pitching your own tent at one of our campsites. If you opt for one of our glamping options, it's an additional £5 per dog per night. And if you're taking the whole hostel to yourself on Exclusive Hire, it costs £40 per dog for the duration. Take a look at these six dog-friendly accommodation types. With dog-friendly accommodation this comfortable, you'll be happy to let sleeping dogs lie…in.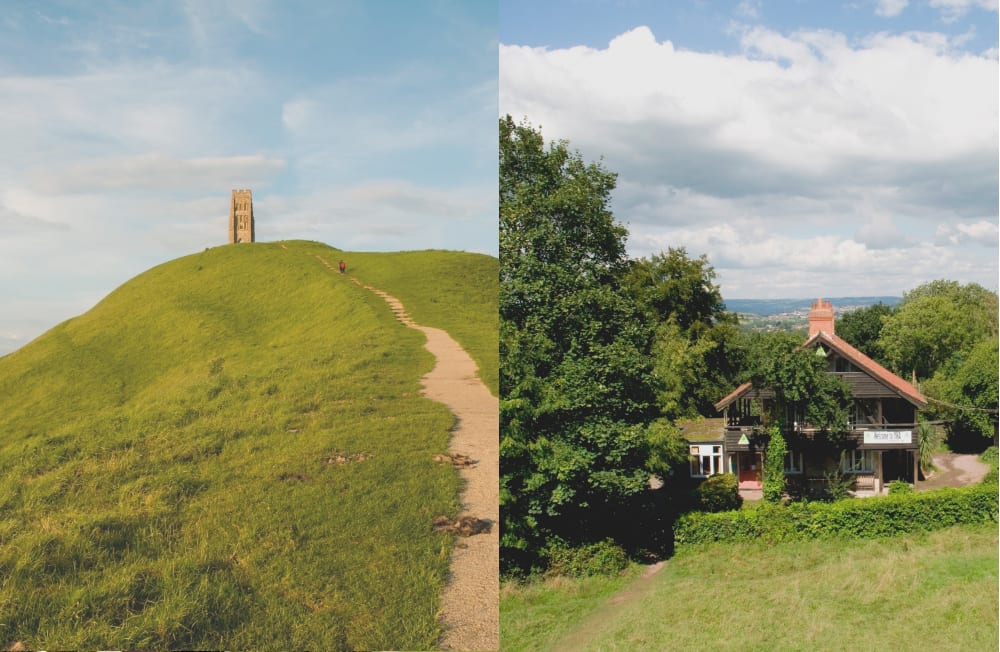 YHA Street
Sleeps 20
From £99 per night
One of our most popular dog friendly accommodation spots is YHA Street. This quirky and cute Swiss-style wooden chalet is paw-fectly positioned for memorable walkies around the Mendip Hills, Somerset Levels and Glastonbury Tor. The 525ft conical hill of Glastonbury Tor is four miles away. Dogs are welcome at this National Trust-managed landmark and (according to Pagan belief) home of the King of the Fairies. The view from the 15th –century castle at the top is awesome. Visit Glastonbury Abbey or enjoy a roam around the 36 acres of parkland surrounding one of England's earliest and most important abbeys.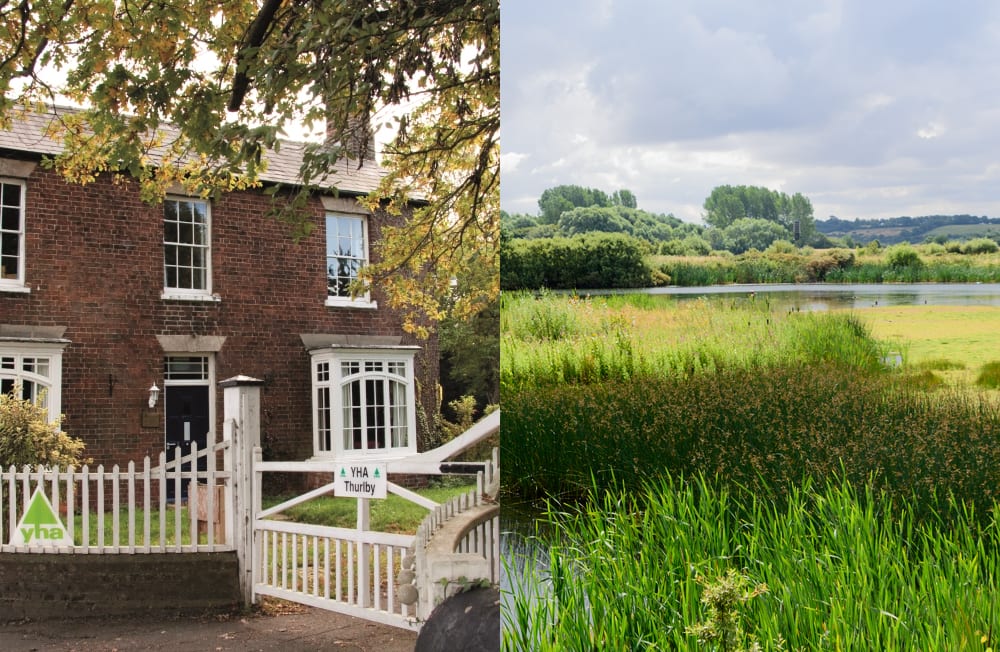 YHA Thurlby
Sleeps 21
From £199 per night
Enjoy a laid back break with your furry mate in the flatlands near The Fens with this dog friendly accommodation. Our former village forge in Lincolnshire enjoys a lawned garden and orchard. Beyond the gate, there are woodland walks and pretty villages aplenty in the surrounding area. Rutland Water Nature Reserve is a picture. Well-behaved dogs on leads are welcome on the Lyndon side. Make YHA Thurlby your chose dog friendly accommodation.
YHA Ninebanks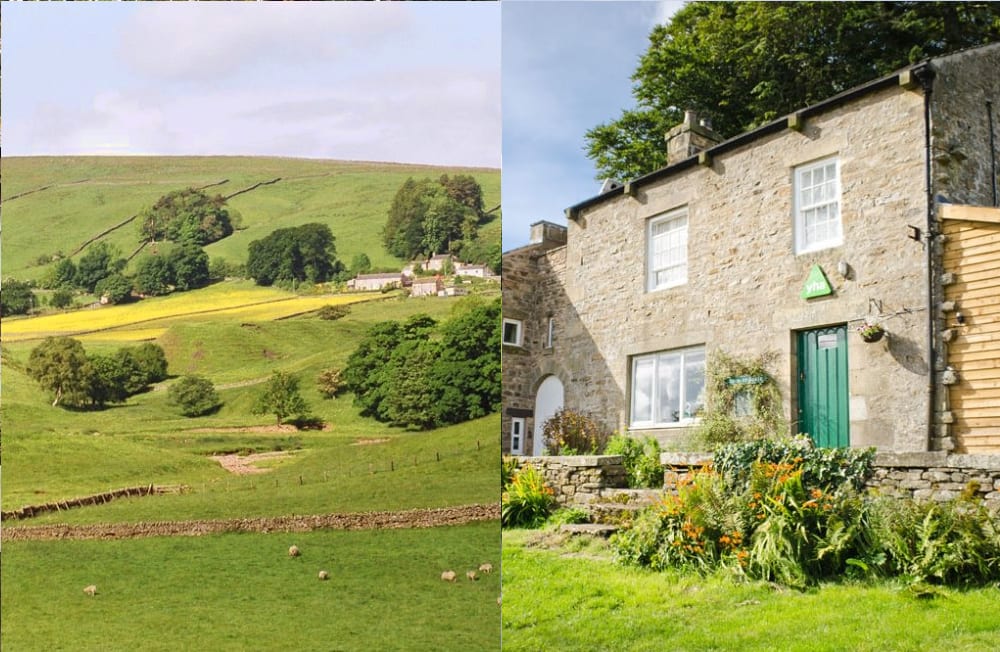 Sleeps 28
From £160 per night
Book into this former mineworkers' accommodation at the top of the North Pennines Area of Outstanding Natural Beauty and look forward to ruggedly beautiful day walks. Our warm and atmospheric dog friendly accommodation is surrounded by wild moorland, lead-mining industrial archaeology and secluded valleys. Take a hike to the two Allendale chimneys which sit high on the fells. You can still see inside the old brick-built flues here and there. This place is also great for access to Hadrian's Wall and Northumberland National Park.
YHA Hawkshead

Accommodation available:
Tipis
Camping pods
Large cabin
I don't know about you, but my pet hate on a canine-accompanied countr From there, progress to Low Loanthwaite and then through woodland and meadows, skirting around the top of Blelham Tarn, and finally on to Wray Castle – a mock-Gothic castle on the shore of Windermere; dogs are welcome here. It's a 5 (ish) mile round trip and a great way to wear out your wolf. Whether you prefer to camp with your four-legged friend or get yourself cosy in an Exclusive Hire, YHA has the dog friendly accommodation for you.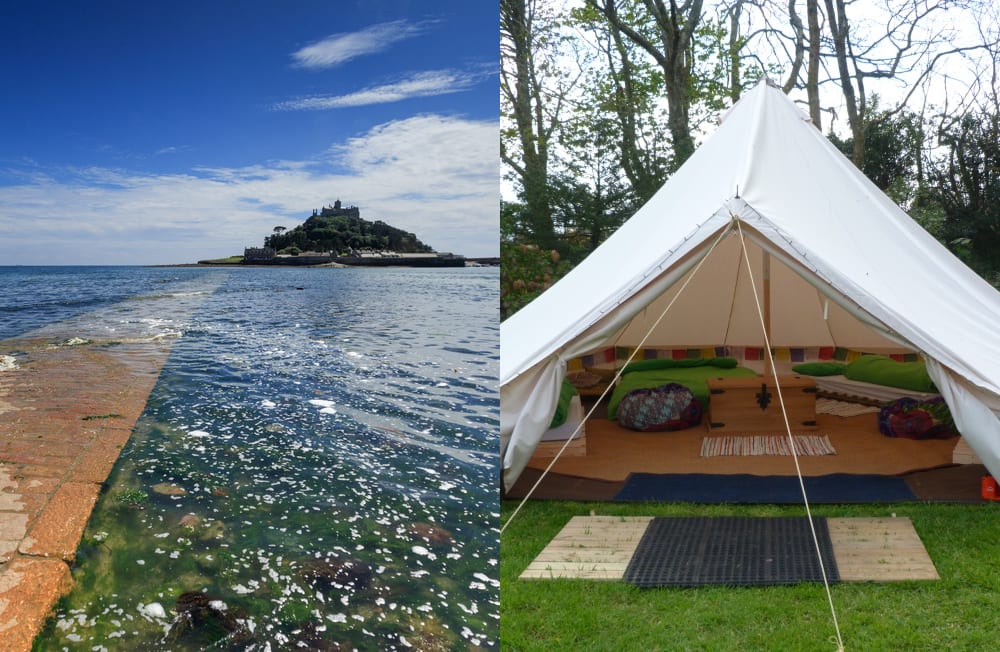 YHA Penzance
Accommodation available:
Bell tents
Camping
Escape to the Cornish coast and camp in the grounds of our gorgeous Georgian mansion, just 15 minutes from the town and seafront. You have the choice of pitching your own tent or staying in one of our fully furnished bell tents. Dog restrictions apply on the beach in high season, but don't be put off as the South West Coast Path leads to a remarkable number of pooch-friendly pubs and cafes in Marazion. Enjoy a leisurely lunch before the return leg, back the way you came.
YHA Malham
Accommodation available:
Camping pods
YHA Malham in the Yorkshire Dales. Its camping pods are heated, furnished and have electrical sockets so you can enjoy a cosy stay with all your creature comforts. Rambling options are many. Head north along the Pennine Way to stretch your legs on the limestone cliffs of Malham Cove, and continue on to the glacial lake of Malham Tarn, or go east through the woodlands to Gordale Scar via the fairy lair and magical waterfall, Janet's Foss.
To see our complete collection of dog-friendly accommodation and book, visit our website.