Stargazing – a simple yet intriguing and inspiring evening activity. The hope that a shooting star might pass, or that there will be a full moon, or seeing who can spot the biggest star – there's so much excitement
and interest in observing dark skies.
The best place for stargazing is somewhere open and clear, in a rural location with low population. We recommend stargazing between October and March. This is known as 'observing season' as this is the time from when clocks go back, and day light hours begin to fade and nights become longer.
We have four brilliant stargazing sites. We now offer an exceptional experience for families, individuals and school groups where there is availability to hire a Dark Skies box. Our Dark Skies boxes provide all the equipment and educational information to explore the galaxies and constellations above.  From special stargazing binoculars to build your own planispheres, everything you'll ever need is provided. Who knows, you may be the one to discover life outside of earth!.
YHA The Sill at Hadrian's Wall
Located perfectly inside the Northumberland Dark Sky Park, this site is Europe's largest area of protected night sky and is perfect for stargazing. Here you can see the Milky Way in all it's glowing glory. And, if you use binoculars you will see its bright central core – a mesmerising sight that anyone would be amazed by. Because of its rural location there is no light pollution. On a clear night you can see up to 2,000 stars at any one time. The furthest you can see with your naked eye is 2.5 million light years away- the perfect location for stargazing!
YHA Whitby
The views from YHA Whitby are amazing by day and by night. In the daytime you have panoramic views of Whitby town and the North Sea, and by night you can discover the dark skies above by stargazing. Situated within the North York Moors National Park it again means there is little light pollution which creates the best stargazing site. Since 2016, the North York Moors and Yorkshire Dales National Park Authorities have been celebrating the twinkling skies. These celebrations continue in February 2020 at the fifth Dark Skies Festival.
You can find out more about the stargazing festival here.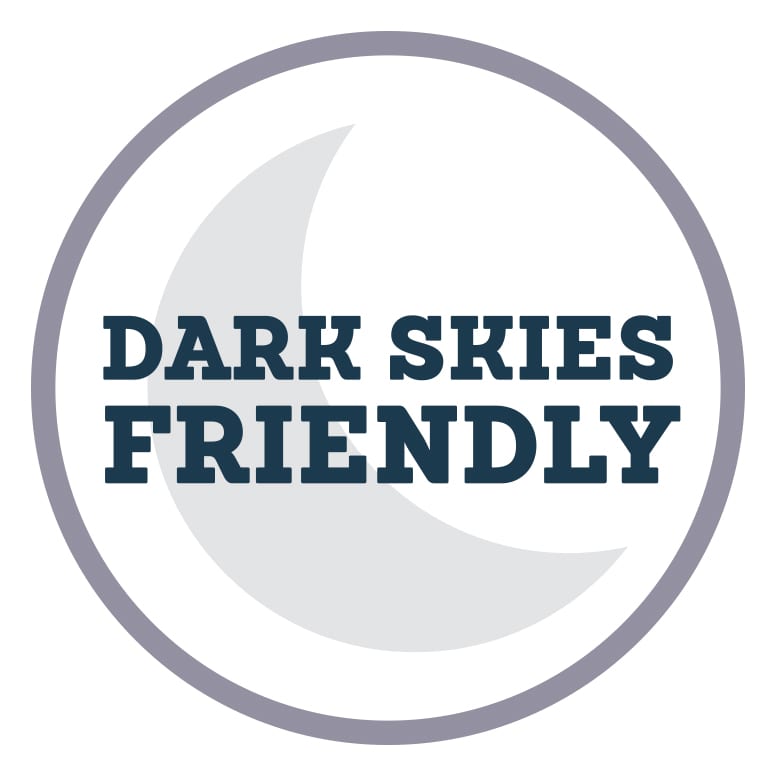 YHA South Downs
In the West of the South Downs National Park, YHA South Downs is another great stargazing spot. Over two weeks in February, the Dark Skies festival takes place and celebrates the skies with parties, talks, group observations and other family activities. You don't have to wait for a festival to admire the remarkable starry sights, with the Dark Skies boxes you can observe the skies from the hostel grounds for a stargazing magical evening.
You can find out more about the festival here.
YHA Hartington Hall
The Peak District offers some dark skies where you can see afar, and one of the best stargazing spots is Hartington. The night skies are bursting with natural wonders and within the Dark Skies boxes you are given information about the above skies as well as advice on mobile apps to download which help you explore the dark skies.
Our Dark Skies boxes are also great for daytime enjoyment
too, and include bird watching books for those who aren't night owls. You can
ask any of our friendly staff at the selected hostels for more information
about hiring Dark Skies boxes. Equipment is available to hire from £5, and full
kits are available for school groups to hire.
Where to stay: YHA Hartington Hall, YHA The Sill at Hadrian's Wall, YHA Whitby or YHA South Downs.
Here's our guide on how to stargaze.