With its luxurious Roman Baths and stylish Georgian buildings, Bath looks gorgeous in any season. If you're looking for a winter break with added dazzle, look no further than Jane Austen's favourite city with 10 things to do in Bath in winter. Bath is great fun for an afternoon exploring. Whether you yearn for magnificent streets lit up in lights, festivals with an added touch of class, or the Christmas dinner of your dreams. Here our top picks of things to do in Bath this winter.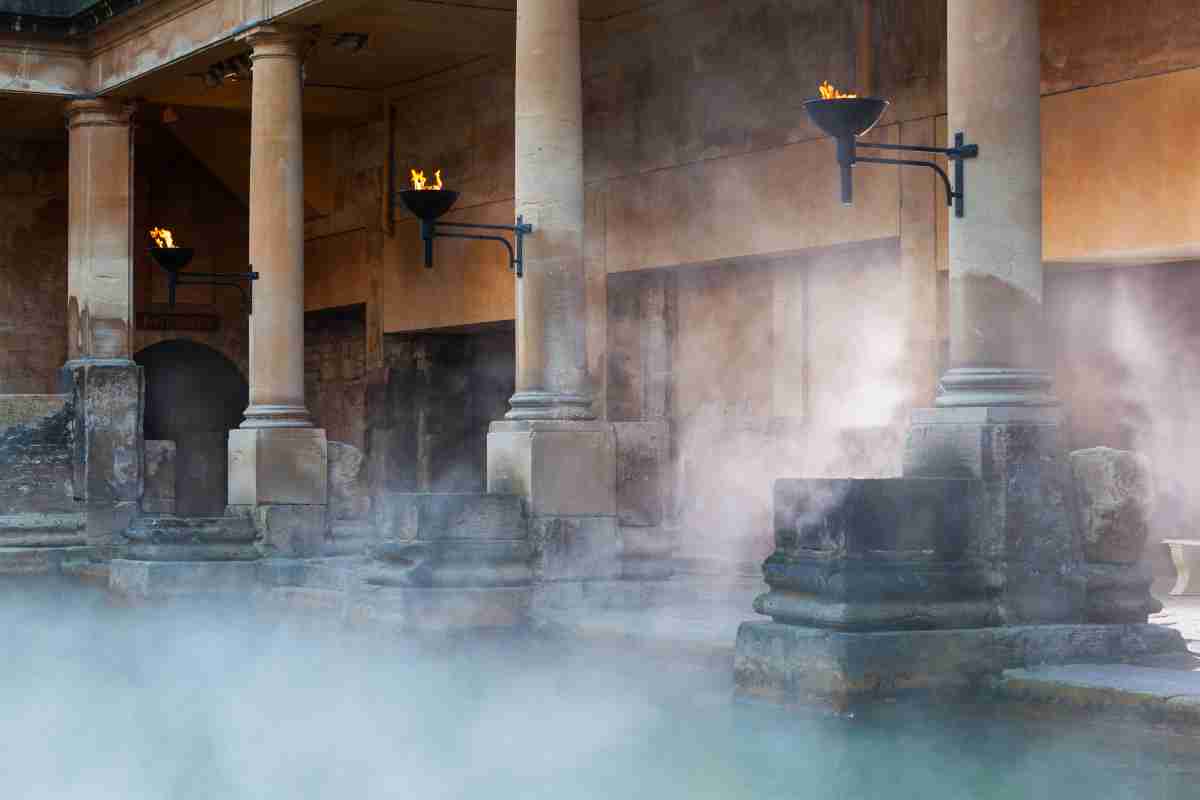 1. Party at the Roman Baths
Join 2000 years of history and treat yourself to one of the magical packages in this world-famous historical site. From twilight tours and spa treatments in the ancient hot springs, to a sparkling three-course festive meal with live music – this is the ultimate way to experience Bath heritage.
2. Get cultured at Mozartfest
From the 13th to 20th November, this annual celebration of Wolfgang Amadeus is a feast for classical music fans. Hear famous works from the maestro himself, his contemporaries, plus composers who have been influenced by him. You can't beat Bath's setting of Georgian architecture for it either.
3. Browse Bath Christmas Market
Everything's dazzling with magic and jingle bells at Longleat this Christmas. Sing Christmas carols until your heart is content with Britain's largest singing Christmas tree, follow the light up disco balls through the after dark Hedge Maze and the little ones can meet Santa and his elves. The adults can tuck into mulled wine and gingerbread. Ahh Christmas.
Hit the trail. Bath's skyline is arguably best walked in the winter months. With pretty views over this historic city, Bath's buildings look beautiful at this time of year, with the famous Bath stone lit in the winter sun.
If there is one thing you should do around Christmas, it's heading to the theatre. The Egg has many shows that are sure to delight all ages. The Theatre Royal Bath presents its annual pantomime production running 10th December until 16th January with a mix of local talent and celebrities.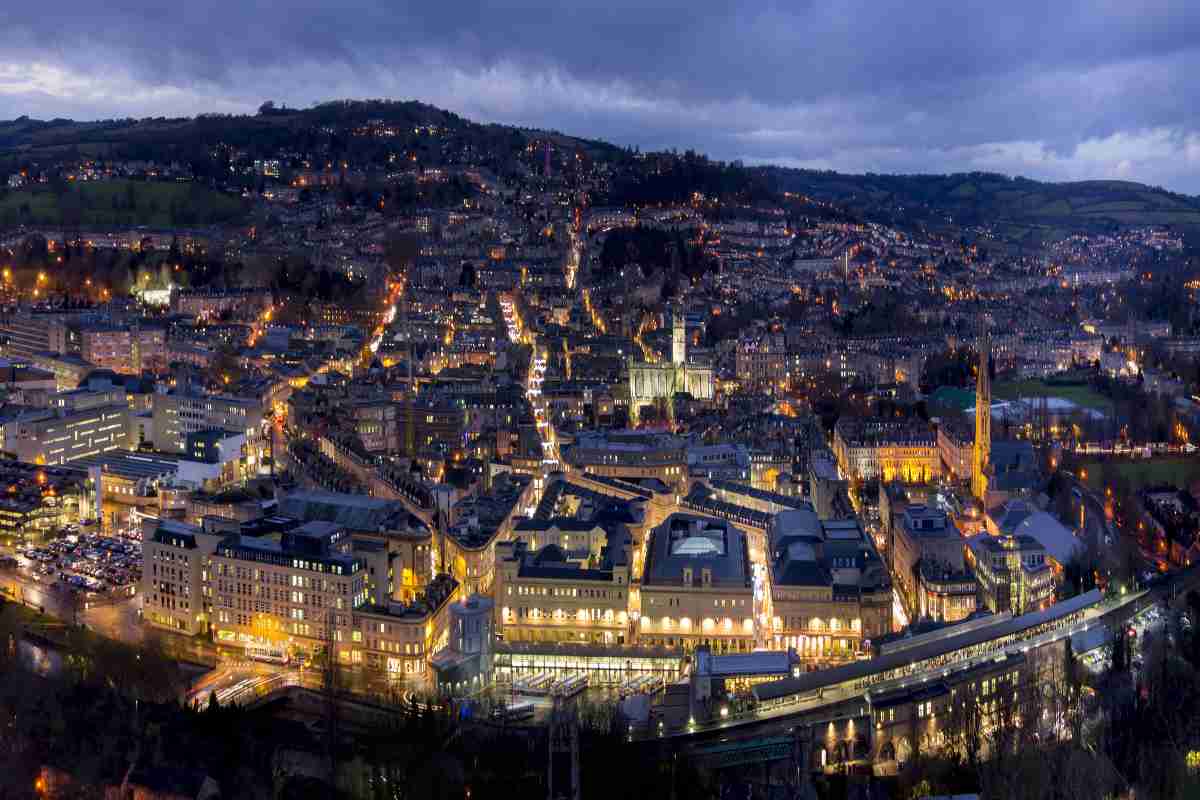 6. Glow to the Festival of Light
Head to stately Longleat and see Europe's largest-ever display of Chinese lanterns at the Festival of Light. From November to January, the grand house's grounds become a winter wonderland, home to thousands of glowing lanterns, enchanting fairytale scenes and festive characters.
7. Get glam at the Fashion Museum
Not sure what you fancy for Christmas this year? Look around the fascinating Fashion Museum and we bet you'll fancy some new glad rags. This fab museum is home to extravagant period costumes, corsets to try on, and the one-and-only Dress of the Year exhibition.
8. Make a BFF at Bath Film Festival
Bath Film Festival shows no sign of slowing down and there's a huge spectrum of genres to enjoy. Look out for new films from all over the globe, special events from big names, and a focus on F-rated films; championing female directors, writers and equality.
Bath on Ice is the perfect treat for anyone who loves skating, hobbling or pirouetting on the ice. Whatever your skill, this festive rink pops up from November until January in the picturesque Royal Victoria Park and it makes a fantastic day out for families, couples and groups.
See the Georgian City from a whole new angle with a winter balloon ride over Bath. You'll never forget seeing the wonderful streets from up high – you can even sip a glass of champagne if you're feeling extra luxurious. Get in touch with Bath Balloons for an unforgettable voyage.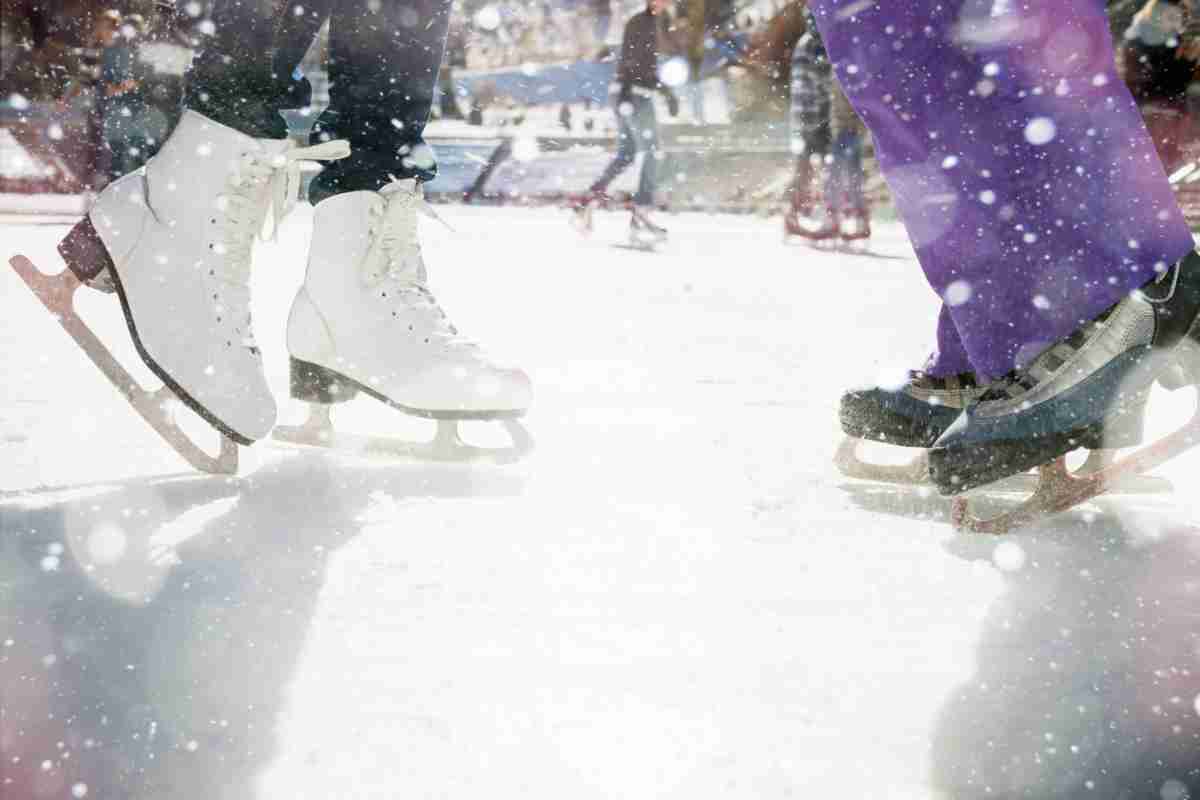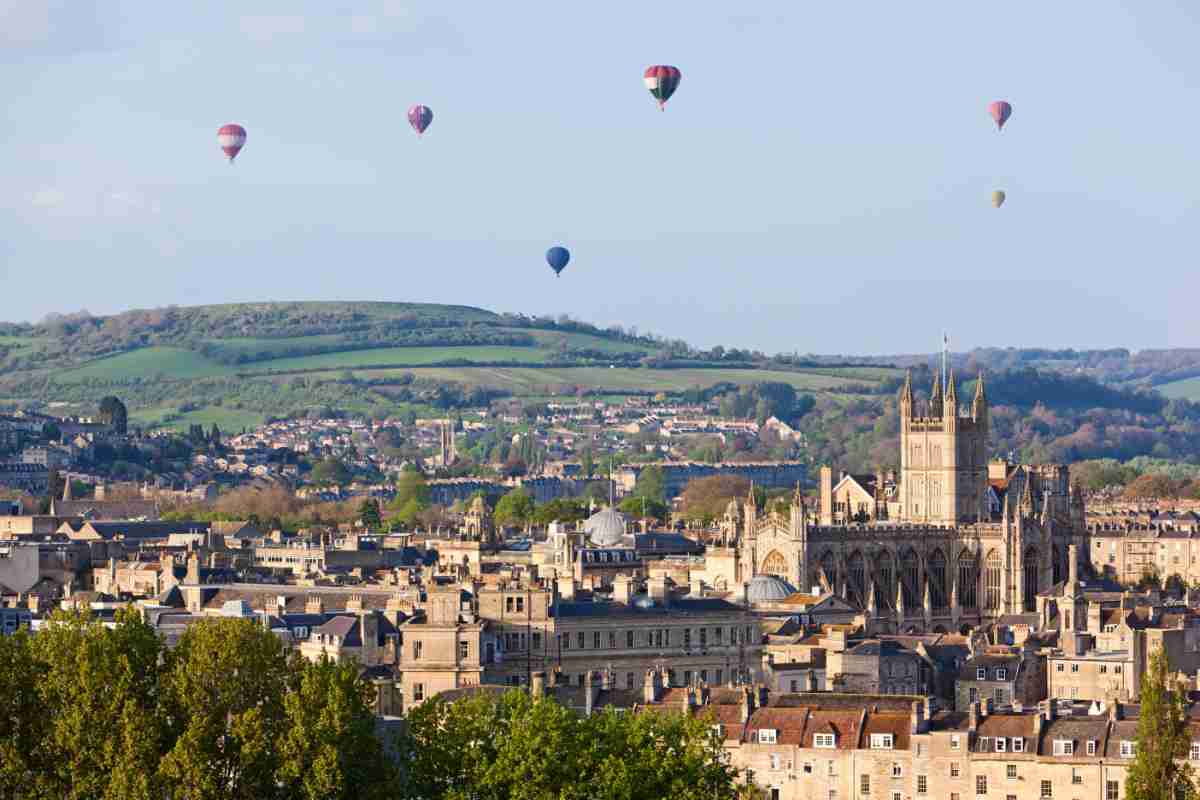 Fancy a trip to this magical city this winter? Book a stay at YHA Bath. 
We like to share information about lots of exciting events and third-party listings with you so you can have a great stay. However, please note that even though these are correct at the time of publishing, we recommend that you double-check individual events before you book and travel.
Photo credit: Ian Woolcock / Anthony Brown / Max Maximov / dima / Charles / JeremyRichards / narapornm / chika_milan / Syda Productions / petunyia / Anthony Brown / Adobe Stock