The end of the school holidays doesn't have to mean an end to your adventures in the great outdoors. Autumn camping may not be the first thing to cross your mind when thinking of a mini escape, but there are plenty of benefits to getting out and embracing this time of year:
– Campsites tend to be a little quieter, giving you the pick of the best spots
– Getting active outdoors is incredibly rewarding, with spectacular scenery as the leaves turn golden, and stunning sunrises and sunsets decorating the sky.
– With the weather often still warm, walking or cycling to explore the countryside is comfortable without being loaded down with extra equipment.
– Fill your timeline with beautiful nature photography thanks to the incredible natural light and dramatic scenery.
To get the most out of your camping trip, you do need to be prepared. These are our top autumn camping tips for having an amazing time, whatever the weather!
1. Be prepared for the cold. The weather at this time of year is very changeable, so make sure you take plenty of layers, warm clothing and waterproofs so that you're ready for whatever it throws at you!
2. Hats are important. As well as keeping your ears cosy, they help prevent heat loss through your head.
3. Think about night time too; blankets underneath your sleeping mats and sleeping bags provide extra insulation, and a duvet from home will keep away even the worst chills.
4. Similarly, be sure to bring a base sheet for underneath your tent to provide an extra layer of protection against the cold earth and any mud.
5. Bring binoculars to get the best look at the scenery and wildlife!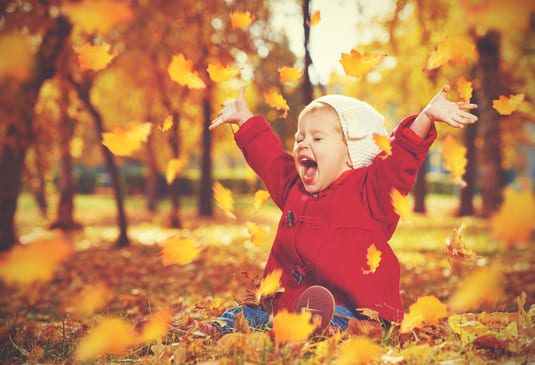 If staying out under canvas is just too daunting, we still have other camping options available that are a little more comfortable. Camping pods come with heaters to keep away the chills and our glamping options are available until October.